Wisconsin

Listing of Wisconsin
Professional Organizers

Wisconsin:
One of my goals for this website is not only to provide you with great information but, if you find you have the need for one-on-one assistance, Straighten-Up-Now.com wants to help you find assistance in your area.
If you need additional assistance locating a professional organizer in your area, please go to the National Association of Professional Organizers (NAPO) for more assistance.
---
EAGLE

Create a Space, L.L.C.
Owner: Rhonda Fink
Goal: Rhonda Fink, Create a Space LLC, offers creative storage and organizing solutions for your home and home office needs. She will help you achieve your goals of becoming better organized.
E-Mail: rhonda@casOrganize.com

---
EAU CLAIRE

Straighten-Up Organizing
Owner: Nancy Rothwell
Goal: Nancy Rothwell of Straighten-Up Organizing is trained to find the best solutions for your organizing dilemmas. Her knowledge, motivation and hand's on guidance has proven to be beneficial to her clients. She is there every step of the way finding solutions for her clients. She organizes any area her clients need help with.
Phone: 715-831-2119
E-Mail: straightenup@charter.net

---
HARTFORD

The Organized Space
Owner: Melissa Geittmann
Goal: Melissa Geittmann of The Organized Space practices "Everything in it's place" philosophy. Melissa will help clients achieve that with the utmost integrity.
Phone: 414-426-5593
E-Mail: melissa.geittmann@yahoo.com

---
JOHNSON CREEK

Stuff 2b Organized, L.L.C.
Owner: Paula Constable
Goal: Paula Constable of Stuff 2b Organized works with families who want to make their daily lives easier and less stressful. She helps organize your stuff, time, and activities to get the household in order.
Phone: 920-728-1928
E-Mail: paula@Stuff2bOrganized.com

---
MADISON

Helpful Hands 4U, L.L.C.
Owner: Diane Hughes
Goal: Diane Hughes of Helpful Hands 4U, LLC would like to help you create organized simplicity for your home or small office.
Phone: 608-238-1406
E-Mail: dhhands@sbcglobal.com

Primo Solutions
Owner: Dannie Jaeger
Goal: Dannie Jaeger of Primo Solutions is passionate about helping people with residential organizing in any room, time management training, speaking, personal coaching, paper flow and photos & crafts.
Phone: 608-320-5216
E-Mail: theprimosolutions@gmail.com

Simply Organized
Owner: Jill Annis
Goal: Jill Annis of Simply Organized has been serving the Madison area with integrity and professionalism since 2002. Her mission is to share her gift for organization and expertise with others.
Phone: 608-575-7467
E-Mail: jill@simplyorganizedwithjill.com

---
MENOMONEE FALLS

Organized Transformations
Owner: Diane Konrath
Goal: Diane Konrath of Organized provides professional organizing services for any area of your life. For your business or your home, She will help you organize your time, space and stuff. Make every moment count with organization.
Phone: 262-271-0099
E-Mail: diane@organized-transformations.com

---
MILWAUKEE

Cattail Pond, L.L.C.
Owner: Corrine Allard
Goal: Corrine Allard of Cattail Pond offers home, life & business organizing services to help you filter out the clutter. Services include organizing household & paper clutter, office areas & time management. Project & temporary services are available to businesses as well as web site & marketing consulting, computer training & more. The focus is on efficiency!
Phone: 414-529-4060
E-Mail: Corrine@CattailPond.com

Action Organizing Services®, L.L.C.
Owner: Brenden McDaniel
Goal: Brenden McDaniel of Action Organizing Services®, LLC is the result of Brenden's passion for organizing and his desire to assist others. Brenden has been successful in his profession by working along side clients and providing them with the necessary tools to effectively arrange space and efficiently manage time.
Phone: 414-380-7122
E-Mail: brenden@actionorganizingservices.com


---
ROBERTS

The Organized You
Owner: Rebecca Gerke
Goal: Rebecca Gerke strives to make a difference in your journey of life by enabling you to simplify your life, reach your goals and live well. Residential, home office, and small business coaching and hands-on organizing services.
Phone: 715-749-4211
E-Mail: Rebecca@TheOrganizedYou.com

---
PEWAUKEE

All Things Organized, L.L.C.
Owner: Patty VanWilligen
Goal: Patty VanWilligen of All Things Organized offers both residential and business organizing solutions to help others reduce the stress in their lives. Services include consultations, coaching and hands-on organizing. Patty is also available for small group presentations.
Phone: 262-352-4332
E-Mail: patty@allthingsorganizedwi.com

---
SAUKVILLE

Clutter Be Gone, L.L.C.
Owner: Colleen Dennison
Goal: Colleen Dennison of Clutter Be Gone will help you if you are overwhelmed by the clutter in your life. She offers residential and home-based business organization - one room at a time.
Phone: 262-483-9347
E-Mail: info@getridofmyclutter.com

---
SHEBOYGAN

Organizing Your Life the Easy Way
Owner: Jan Hayner
Goal: Jan Hayner, Organizing Your Life the Easy Way, specializes in filing, home, home office and garage organization as well as, records, paper and information management. By being organized, you can work smarter-not harder. You can organize the EASY WAY.
Phone: 920-452-0276
E-Mail: Easy_Organizing@yahoo.com

---
STROUGHTON
Bluebird Transitions
Owner: Sarah Streed
Goal: Sarah Streed of Bluebird Transitions understands that transitions in life can be difficult. Whether a loved one has died, or someone in the family is moving into assisted living, or if you simply want to have a more organized life, Sarah specializes in clearing out the house and distributing the contents in a timely, competent and respectful manner.
Phone: 608-239-6919
E-Mail: smstreed@bluebirdtransitions.com

---
TREVOR
SimpleSpaces Organizing
Owner: Pam Wedig-Kirsch
Goal: Pam Wedig-Kirsch of SimpleSpaces Organizing helps busy people simplify their homes and lives. She can help you organize your home in a way that works for you, making your home functional, efficient, and easier to maintain.
Phone: 262-515-3200
E-Mail: pam@simplespacesorg.com

---
WAUKESHA


Organized Essentials, L.L.C.
Owner: Roberta Schneider
Goal: Roberta Schneider of Organized Essentials helps people reduce the stress in their lives by eliminating clutter and reclaiming space. She will work with you to organize your home or office areas.
Phone: 262-524-0889
E-Mail: roberta@organizedessentials.biz

---
WAUPACA
Simply Organized For You
Owner: Beth Mielke
Goal: Beth Mielke of Simply Organized For You specializes in personalized Makeovers that will provide you with realistic solutions to declutter and organize any area of your home. Her mission is to help you create a smooth running, happy home so that you and your family will have more time to do the things you enjoy!
Phone: 715-754-5891
E-Mail: jmlke5@frontiernet.net

---
WAUPUN

Effective Organizing Solutions
Owner: Susan Alsum
Goal: Susan Alsum of Effective Organizing Solutions works with people who want to make their daily lives easier and less stressful through organization. Let Susan help you clear out clutter, offer storage advise and give useful solutions to help you keep order. Member; NAPO and NAPO-WI.
Phone: 920-382-4900
E-Mail: effectiveorganizingsolutions@gmail.com

---
Disclaimer: Any reference obtained from this website to a specific commercial product, process, or service does not constitute or imply an endorsement by Straighten-Up-Now of the product, process, or services listed. Neither Straighten-Up-Now nor any of its members makes any warranty, express or implied, for any product, process or services listed on this website. Nor does it assume any legal liability for the accuracy, completeness, or usefulness of any information or the links on this website.
---
Do you know someone who might want to be listed on this Directory of Professional Organizers?
Feel free to download and send them the Directory Form.  We would appreciate it and I'm sure your friend will to!
---
LIST YOUR BUSINESS WITH
STRAIGHTEN-UP-NOW!
If you are a professional organizer and would like your business to be listed in this Directory, please go to the Directory Form page. Fill in the information, review the information with regard to renewals, removals, etc., and submit your payment (securely through Square). You will be contacted (within one week or less) regarding your request for listing

---
Click the lavender bar on the left and subscribe to the RSS feed to be notified of new listings as they become available.

---
Did you like this?  Please share it! Thanks in advance.
---
No matter where you are in life (stay-at-home mom, full or part time employee, retired, etc.) you can make a good income with a website.  Whether you write books, make crafts or something else, I highly recommend SBI.  It's the reason for this website.  Check it out below and become another solopreneur!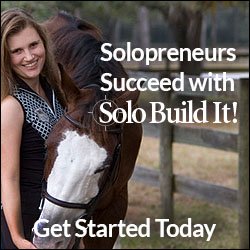 Hello!  This is Shelly Morton, the author of this website. I know you hear a lot of hype about making money from home and building a successful website.  I speak from experience as a solopreneur, I have succeeded with Solo Build It! There is simply no better way to build an online business.  Nothing else compares.  It's not a "get rich quick" scheme.  SBI provides you with all the tools and tips you need to be successful.  You put in the work and SBI will help you succeed!  SBI is simply the BEST way to get started for any "solopreneur."

---
Return to top of Wisconsin