HOME-STAGING
TIPS TO SELL
YOUR HOUSE FAST!!

HOME-STAGING: Stage It to Sell It!
Home-staging:  What is it? Do I need to do it?  How do I do it?  Good questions!
Homes go on the market all the time, but Spring tends to be a time when a lot of homes go on the market. The reasons are many and varied: warmer weather, job relocations, moving to another state/country, etc.  Plus, the curb appeal is much better when everything is green and growing.
If you decide to put your house on the market, you will always face competition from other homeowners.
But, before you decide to rip out your old kitchen and put in a $50,000+ kitchen with granite counter tops and high-end stainless appliances, check with your local Realtor who is familiar with what buyers expect in your area.  Don't waste your money! A good Realtor can advise you on what improvements are most likely to get you a return on your investment.
The home-staging tips below will give you some ideas on things you can do for little to no cost to help you improve your chances of getting the best price for your home. Implementing them will help give you a leg up on the competition.
---

Home-Staging
Maximize Exterior
Curb Appeal
Before you list your house, maximize your exterior curb appeal by doing these home-staging exterior tips:

Keep the lawn mowed, edged and watered regularly.  Hire a service if need be.
Trim hedges, keep lawns and flowerbeds weed free.
Trim trees so even a tall person can comfortably walk under the lowest branches.
Check foundations, steps, walkways, walls, patios and decks for cracks, loose or damaged wood.  Repair/replace if needed.
Inspect doors and windows for peeling paint.  Scrape and repaint any areas needed.
Clean out gutters and realign if crooked.  Replace anything broken or missing.
Clean fireplaces and inspect chimneys.  Consider hiring a professional chimney sweep.
Repair and/or replace loose or damaged roof shingles.
Repair and repaint loose siding and caulking.
Re-seal and repair any asphalt or concrete driveway.
Keep garage doors closed & keep it tidy.
Store RV's or older, unattractive or beat-up jalopies elsewhere while the home is for sale.
Apply a fresh coat of paint to the entire exterior or at least repaint the front door.
---

Home-Staging
Maximize Interior Appeal
You never get a second chance to make a good first impression. What potential buyers see when they first enter your house and as they walk around can either help or hinder your chances for a sale. Take these home-staging tips to heart!

Give every room of the house a thorough cleaning.  Hire someone to help you if necessary.  Check out these house cleaning tips.
Remove all clutter from every room.  This will make the rooms, and the entire house appear brighter, bigger and more appealing.
You're going to have to sort, throw away and pack when it sells; take the time to do this now.
Rent a storage facility to put everything you've just packed.  The little extra money you spend on rent for the storage space will most likely be translated into more money and/or a faster sale.  People want to see the space, not your stuff.
Hire a professional cleaning service if you will be gone for extended period of time during the sale.
Remove anything that you don't absolutely have to have within the next three to six months.  For example, if it's Spring, store the Christmas decorations in your rented unit.
Consider holding a garage sale to get rid of some of the items you don't intend to keep.
Take anything that didn't sell at the garage sale to the charity of our choice.  Don't hang onto them!
Repaint the interior walls if the walls are dingy, soiled and/or are a strong color.  Think neutral tones.  You might like that cherry red wall, but potential buyers most likely won't.
Repair cracks in plaster, wallboards, wallpaper, paint and tiles.
Replace and paint any missing baseboard or other trim.
Check for cracks, leaks and signs of dampness in attic and basement.
Repair/replace broken or cracked windows or windowpanes.
Inspect plumbing, heating, cooling and alarm systems  and make necessary repairs
Repair dripping showers heads and faucets.
Spruce up an older kitchen by repainting cabinets and replacing old hardware with newer, more up-to-date styles.  This will make the old kitchen far more appealing and is a lot less costly than a total remodel.
Clean or replace worn or dirty carpets or wood floors.
---

Home-Staging
Tips For Living in the Home
While It's on the Market
If you need to live in the house until it sells, here are some home-staging tips to keep in mind to make your home more appealing while it's on the market:

Buy a set of showy new towels for each bathroom.  Put them out only when prospective buyers are on the way.
Purchase a new, clean shower curtain.  Put up your everyday curtain and hang this one when there will be a showing.
Keep all counter tops (kitchen, bath and elsewhere) clear of all clutter.
Replace all burned out light bulbs.
Open all drapes and window blinds.  Let the light in!
Put pets in cages or take then to a family member, neighbor or friend during a showing.
Never leave dirty dishes in the kitchen sink or dishes in the dishwasher.
Do not leave laundry in the washer or dryer.
Put on soft background music during a showing.
On cold days, light a fire in the fireplace.
On warm days, the fireplace should be kept clean.
If time permits, put some slice-and-bake cookies in the oven.  There's nothing like the smell of warm cookies to make prospective buyers feel at home
---
Home-Staging
Final Things
I know these home-staging tips sound like a lot of stuff to do, and that's quite true! I know exactly how over-whelming the thought of doing all this can be.
When my husband and I got married, we each owned homes.  We agreed to put both on the market and purchase a "new to us" home.  That meant we had to go through this list twice! However, it was well worth the effort as we were able to sell both homes at or above market value right at a time when the economy and the housing market had tanked.

Here's to your hard work/home-staging efforts and selling that house for more than you could have imagined!
---
Click the lavender bar on the left and subscribe to the RSS feed to be notified of new listings as they become available.

---
Did you like this?  Please share it! Thanks in advance.
---
No matter where you are in life (stay-at-home mom, full or part time employee, retired, etc.) you can make a good income with a website.  Whether you write books, make crafts or something else, I highly recommend SBI.  It's the reason for this website.  Check it out below and become another solopreneur!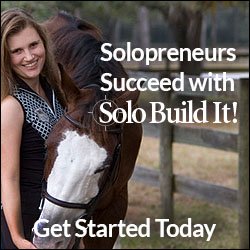 Hello!  This is Shelly Morton, the author of this website. I know you hear a lot of hype about making money from home and building a successful website.  I speak from experience as a solopreneur, I have succeeded with Solo Build It! There is simply no better way to build an online business.  Nothing else compares.  It's not a "get rich quick" scheme.  SBI provides you with all the tools and tips you need to be successful.  You put in the work and SBI will help you succeed!  SBI is simply the BEST way to get started for any "solopreneur."

---