Start Here to Begin Your
Organizing Journey

Where Do I Begin?
Start Here!
Start Here: I bet you're thinking to yourself: "What do I do?" "Where do I begin?"  Well, the answer is on this page.  Start Here!
You've just taken your first step toward a better quality of life. By making a choice to start here, you are choosing to become more organized, you and your loved ones will truly have more peace of mind AND more time to do what you really enjoy.

You'll ultimately gain more time in the long run by applying these home organization tips and solutions.
As I said on the Home Page, I truly feel passionate about being organized. I believe we are called to be a good steward of our time, talent and treasure.
Time is a limited commodity. That's where organization tips can help.
---
Where's My Keys?

Just think about this possible situation:
What if you misplace your car keys 3 times in a year and you spend 30 minutes each time looking for them?
That's 90 minutes a year.
---
Where's the TV Remote?

What if you can't find the TV remote once a week and spend 5 minutes each time looking for it? 5 X 52 = 260 minutes a year!
In a year, that's 90 minutes a year looking for your car keys, and 260 minutes a year looking for the TV remote! That adds up to 350 minutes each year, or almost 6 hours!
That's 6 hours of your precious life that you can't get back.
---

That's 6 hours you could have spent playing a round of golf or a set of tennis. You could have had dinner enjoying time with your family or friends or pursuing your favorite hobby!
Need more proof? Take those 6 hours and multiply that by your hourly wage.  See how much money you could have saved by being more organized!

---
Did you know that the words organizing and organic come from the same root word (bet you didn't think about that)!
The reason I mention this isn't to bore you to death with trivia, but I want you to realize that getting your life back, straightening up and being organized is an organic process.
It's not something you do just once and forget about it. You will take a few steps, do a few things, then step back, re-evaluate what you've done, and then take a few steps more.
It's time to straighten-up-now, take control and get your life back! I'm here to help you with all the best home organization tips and solutions I have (or can find for you).
If you are one of my many readers who feel lost about where to start, my suggestion is to start here.
Before heading out to the home organization tips, begin by reading the informative articles below:
You may also want to use the items on the free stuff page to help you sort and organize a project.
---

These articles are designed to save you time in the long run. That's why you should start here! They will help you make the long-term life changes that are needed. Don't just take on a project. It takes more than just a few tips and tricks to get and stay organized. It takes a lifestyle change.
Straighten-Up-Now.com is dedicated to providing you with everything possible --- a well-rounded, one-stop shop, full meal deal. The best home organization tips and home organization solutions.
Are you ready to go to Step #2 Organized Mindset?  Find out why this next step is really important!
---
Links to Other Information
Go to:  Step #1 Start Here

Go to: Step #2 Organized Mindset
Go to: Step #3 Questions to Ask Yourself
Go to Step #4 Start Somewhere
Go to: Step #5 Baby Steps
Go to: Step #6 Basic Principles
Go to: Step #7 Other Things
Go to: Step #8 Last Things
---
You might also want to check out the National Association of Professional Organizers (NAPO).
Click the lavender bar on the left and subscribe to the RSS feed to be notified of new listings as they become available.

---
Did you like this?  Please share it! Thanks in advance.
---
No matter where you are in life (stay-at-home mom, full or part time employee, retired, etc.) you can make a good income with a website.  Whether you write books, make crafts or something else, I highly recommend SBI.  It's the reason for this website.  Check it out below and become another solopreneur!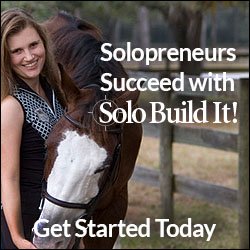 Hello!  This is Shelly Morton, the author of this website. I know you hear a lot of hype about making money from home and building a successful website.  I speak from experience as a solopreneur, I have succeeded with Solo Build It! There is simply no better way to build an online business.  Nothing else compares.  It's not a "get rich quick" scheme.  SBI provides you with all the tools and tips you need to be successful.  You put in the work and SBI will help you succeed!  SBI is simply the BEST way to get started for any "solopreneur."

---
Return to Top of Start Here.