Laundry Room Organizers
Get Laundry Done Faster!
Laundry Room Organizers
Organize for Efficiency
Aren't you tired of how much time it takes you to do your laundry? If so, then this is your page! Laundry room organizers will help you get through the laundry faster. 
Getting your laundry room organized will help you get the chore done quickly and efficiently so you can get on to other things in your life.  It doesn't take either a lot of time or money to get the laundry room organized.

The tips provided here are general in nature because every laundry room is different. Read the tips below and implement what works for your laundry room space.
---

Tip #1:  Depending on your available space, installing cabinets or shelves that can be easily reached will allow you to organize your laundry products.

Storing your detergent, bleach, fabric softener and stain removal products all in one location saves time and energy.
An alternative is a portable, plastic shelving unit with rollers that is narrow enough to fit in the space between the washer and dryer.
---

Tip #2: Installing a bar on the wall, on the back of a door or under your cabinets will facilitate hanging clothes as they come out of the dryer.
Make a sweep of all closets for empty hangers prior to starting your first washer load.
Put the hangers on the bar so you'll be ready to hang up your first dryer load.
Some laundry sorters have wheels and an overhead bar for hanging items.
---

Tip #3: A folding rack works great for items that need to be air dried and not placed in the dryer.
There are several different types. You can fit a rack inside a plastic clothes basket to catch drips.
Some units fit over or inside the bathtub.
Other racks have flat panels for sweaters and other items that need to lay flat while drying.
---
Tip #4: Presorting laundry prior to washing saves time. Everyone simply sorts their own clothing for you (hopefully). If your space allows use several baskets. Suggestions for sorting would be:
For whites that can be bleached
For dark clothes and jeans
For towels, sheets, etc.
Some laundry sorters have wheels and a hanging rack.
Whether you use inexpensive plastic baskets, wicker (or lined wicker) or metal upright baskets with cotton liners, presorting your laundry will save your time and your back. 
---
Tip #5: Keep a bin, basket or bowl in the laundry room. This gives you a place to put things found in pockets (money, gum, receipts, etc.). If space allows, a cork board hung in the laundry area gives you a place for fabric care instructions and/or stain removal tips.

---
Tip #6: Keep a small trash basket near the dryer. This gives you an easy place to throw away lint from the dryer and used dryer sheets.

---
Tip #7: Set aside a basket, hamper or laundry bag specifically for clothing that is dry clean only.
Items will be ready to go to the cleaners without searching all over the house.
Set aside a regular drop off and pick up time to streamline your schedule.
---
Tip #8: One of the handiest gadgets I've found lately is Sock Locks. These handy little discs come in bright colors. You slip the toes of dirty socks into the discs. Teeth on the discs hold the socks together as a pair. Toss them (disc and all) in the washer/dryer. The result . . . no more lost socks!!

---

Tip #9: Safety first, so maintain your equipment.
Periodically wipe the outside of your washer and dryer.
Wipe the lid and inside ring on the washing machine to be sure nothing gets on the clean clothes that come out. 
To reduce risk of fire, use a dryer vent brush and clean your dryer vent.
Check washer and dryer hoses and electrical cords for damage.
Make any repairs needed or replace the equipment.
Sweep, dust and mop the laundry room to keep it fresh as well.
---

Tip #10: Don't forget to decorate.
It may sound strange to decorate a laundry room, but putting a pretty color on the walls, a cute wallpaper border, rug, pictures or plants can make doing the laundry pleasant.
Consider hanging some antiques like an old wash board or iron on the wall for room appropriate decorations.
---
Using one or more of these laundry room organizers tips will save you time and make doing the laundry more enjoyable!
I hope these laundry room organizers tips were helpful.
---
Links to Other Information
For more information on laundry, check the information on these pages:
Go to: How to Remove Stains,
Go to: How to Solve Common Laundry Problems,
Go to:  How to Wash Clothes,
Go to:  Laundry Room Organizers
Go to: Stain Removal Chart
Go to:  Tips on Laundry
---
Click the lavender bar on the left and subscribe to the RSS feed to be notified of new listings as they become available.

---
Did you like this?  Please share it! Thanks in advance.
---
No matter where you are in life (stay-at-home mom, full or part time employee, retired, etc.) you can make a good income with a website.  Whether you write books, make crafts or something else, I highly recommend SBI.  It's the reason for this website.  Check it out below and become another solopreneur!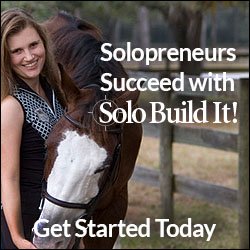 Hello!  This is Shelly Morton, the author of this website. I know you hear a lot of hype about making money from home and building a successful website.  I speak from experience as a solopreneur, I have succeeded with Solo Build It! There is simply no better way to build an online business.  Nothing else compares.  It's not a "get rich quick" scheme.  SBI provides you with all the tools and tips you need to be successful.  You put in the work and SBI will help you succeed!  SBI is simply the BEST way to get started for any "solopreneur."

---
Return to top of Laundry Room Organizers