Washington
Loading

Listing of Washington Professional Organizers
One of my goals for this website is not only to provide you with great information but, if you find you have the need for one-on-one assistance, Straighten-Up-Now.com wants to help you find assistance in your area.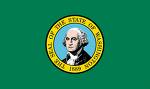 Click the lavender bar on the left and subscribe to the RSS feed to be notified of new listings as they become available.
---
BELLINGHAM, WASHINGTON

Organized at Last
Owner: Julie Clarke
Goal: Julie Clarke of Organized at Last provides professional organizing services for your home, office and life in Bellingham Washington. She offers personal consultations, hands on organizing and classes and seminars. Julie provides individual as well as team organizing services.
Phone: 360-319-2417
Web Site: www.organizedatlast.biz
E-Mail: Julie@organizedatlast.biz

---
EVERETT, WASHINGTON

An Organized Mess
Owner: Annabel Zang
Goal: Annabel Zang of An Organized Mess organizes rooms, offices and garages. She also organize before and after a move, organize and conduct sales, sell items on Ebay, dispose of non-useful items.
Phone: 425-645-0269
Web Site: www.anorganizedmess.com
E-Mail: info@anorganizedmess.com

---
KENT, WASHINGTON

About Your Clutter
Owner: David Johnson
Goal: David Johnson of About Your Clutter helps people gain control of their surroundings and tame their everyday lives be it through clutter control, paperwork management, developing efficient filing systems, or through home organization, or time management.
Phone: 253-630-3650
Web Site: None
E-Mail: dncjohnson@yahoo.com

---
LAKE STEVENS, WASHINGTON

Efficient Organization
Owner: Monika Kristofferson
Goal: Monika's goal is to increase the number of clients she helps through public speaking and through personal referrals from clients who are pleased with the results and quality of the work they completed together. She strives to work closely with her clients to implement systems that are simple and personalized to work for their goals, vision and work habits. She ultimately wants to solve problems, relieve stress and be a source of support for her clients.
Phone: 425-220-8905
Website: www.efficientorganizationnw.com
Email monika@efficientorganizationnw.com
---
LAKE TAPPS, WASHINGTON

Life-Giving Environments
Owner: Jennifer West
Goal: Jennifer West of Life-Giving Environments serves residential and business professionals. For more information about Life-Giving Environments, please visit her web site!
Phone: 253-315-0168
Web Site: www.lifegivingenvironments.com
E-Mail: jennifer@lifegivingenvironments.com

---
LYNNWOOD, WASHINGTON

Your Life In Order
Owner: Robin Stephens
Goal: Robin Stephens is your Chaos to Confidence Coach (Professional Organizer,Certified Personal Trainer & Life Management Coach) who helps busy professionals "get out of the woods and back on the path to their vision of a healthy, organized lifestyle! Start with small, intuitive changes that support who you are and how you want to live – physically, mentally, and spiritually. Make the shift from chaos to confidence and shape your life – one move at atime!
Phone: 206-473-7697
Web Site: www.YourLifeInorder.com
E-Mail: robin@yourlifeinorder.com

---
MARYSVILLE, WASHINGTON

Bee Royally Organized
Owner: Nancy Grace LaMont
Goal: Nancy Grace LaMont of Bee Royally Organized offers services including but not limited to: files, storage boxes/spaces, home disaster kits, serving Snohomish County residents and small businesses. Member of National Association of Professional Organizers.
Phone: 360-658-5165
Web Site: www.beeroyallyorganized.com
E-Mail: Nancy@beeroyallyorganized.com

---
MUKILTEO, WASHINGTON

Making Spaces, L.L.C.
Owner: Donna Ridgeway
Goal: Donna Ridgeway of Making Spaces specializes in residential organizing - all rooms. She works in Snohomish and King County.
Phone: 425-308-4906
Web Site: www.MakeSpaceForLife.com
E-Mail: donna@MakeSpaceForLife.com

---
SAMMAMISH, WASHINGTON

Organize To Order, L.L.C.
Owner: Kimberly Condrin
Goal: Kimberly Condrin of Organize To Order serves busy families, entrepreneurs, business owners and seniors throughout the Puget Sound area. Great references with a 'Make it Right' Guarantee!
Phone: 425-531-1314
Web Site: www.organizetoorder.com
E-Mail: organizetoorder@comcast.com
---
SPOKANE VALLEY, WASHINGTON

Reclaimed Spaces, L.L.C.
Owner: Cindy Vanhoff
Goal: Cindy Vanhoff of Reclaimed Spaces uses practical and personalized systems. She provides assistance with relocation, clutter reduction and time management; while considering the importance of living and working in a pleasant, productive and satisfying environment.
Phone: 509-710-9853
Web Site: www.reclaimedspaces.com
E-Mail: cindy@reclaimedspaces.com

---
VANCOUVER, WASHINGTON

Clean Slate Organizing
Owner: Barbara George
Goal: Barbara George, Knowledgeable organizer who strives to help you meet your goals and gain control of your home/office. Residential/small business: Creating systems that work FOR you rather than against you. Also serving Southern Washington State area.
Phone: 360-599-4556
Web Site: www.cleanslateconsulting.com
E-Mail: Barb@CleanSlateConsulting.com

---

If you are a professional organizer and would like your business to be listed in this directory, please go to the Directory Form page. Fill in the information, review the information on the page with regard to renewals, removals, etc., and submit your payment (securely through PayPal). You will be contacted (within one week or less) regarding your request for listing.
---
Disclaimer: Any reference obtained from this website to a specific commercial product, process, or service does not constitute or imply an endorsement by Straighten-Up-Now of the product, process, or services listed. Neither Straighten-Up-Now nor any of its members makes any warranty, express or implied, for any product, process or services listed on this website. Nor does it assume any legal liability for the accuracy, completeness, or usefulness of any information or the links on this website.
---
Home|About Me|Site Map|Contact Me|What's New?|
---
Hi, this is Shelly Morton..the author of this website. I know you hear a lot about how to build an online business, but nothing compares to what you will see when you click the box below. Simply the best way to break the 9-5 routine!