CAR TRUNK ORGANIZER
Car trunk organizer:  Why use an organizer for your trunk?  Good question!
We in the USA are a very mobile society.  We commute to work, use our cars as a home office, shuttle kids to doctors, sports practice and events, shop for everything we need and, well, just about everything!  What would we do without our wheels?
---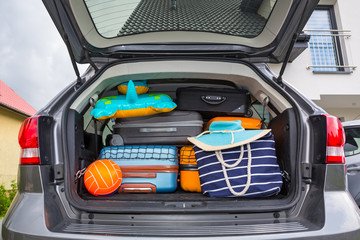 No matter what you drive, an SUV, station wagon or an everyday sedan, most likely the cargo/trunk is not a well-organized place.
For most drivers, this is one area that gets really messy, really fast!  Why?  Well, like that junk drawer in the kitchen or that closet we shove stuff into promising: "I'll tackle that later," putting things in your trunk becomes a catch-all place that's out of sight, and out of mind.
While there are things that should always be in your trunk (such as an emergency kit), there are a lot of things that may not need to be there.
Now is a good time to think about what you need in your trunk and why you need it.  The reasons for organizing your car trunk and steps to get it organized below will give you a good place to start!
---
Car Trunk Organizer
Reason #1
No More Dangerous Objects: When you come upon a situation where you have to stop quickly, passengers are restrained by their seatbelts.  However, if there are loose items in the car and/or your trunk, these can quickly become dangerous projectiles that can not only ruin your car's interior or trunk, but it can also cause significant problems in vehicle handling.
Heavy items that can roll around in the trunk can cause a sudden shift in weight that can impact vehicle handling.  Keeping items in the trunk contained properly minimizes this risk.
---
Car Trunk Organizer
Reason #2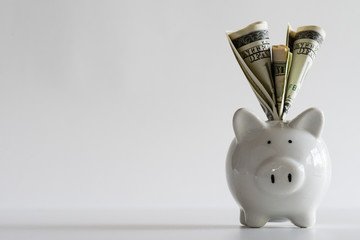 Save Money:  The more items you carry around in your car, whether it's the interior or the trunk, adds extra weight to your vehicle.  This extra weight can negatively impact your miles-per-gallon, which can negatively impact both your budget and your wallet.  Remove any and all excess items to help increase your fuel mileage.  
---
Steps to Organize Your Car Trunk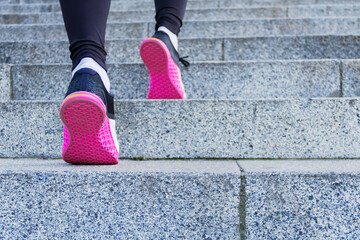 Use these steps to get your car trunk organized:
Remove everything from the trunk,
Throw out anything that is trash or junk,
Look at the remaining items and decide what you really need to keep in there on a day-to-day basis.
Realize some of the items you store in your trunk might be seasonal (no need to keep snow chains in your trunk in the summer),
Remove any non-seasonal items and put them away properly,
Unless you use them every day, realize that things like sports equipment, gym bags, etc. should not remain in there permanently.
Now that it's empty, give it a good cleaning with a vacuum,
Reduce the items you put back into the area down to bare necessities,
Get a cargo liner or mat to prevent spills and keep the trunk clean.  Make sure the one you get will fit your particular vehicle,
Try to keep the exterior clean most of the time.  When you open the trunk and reach in to get something, you may lean against a portion of the car exterior.  Keeping it clean keeps your clothing clean,
Get a trunk organizer or some sort of container with various compartments.  If purchasing a trunk organizer is too expensive, consider reusing things like fruit and veggie containers.  Whether wood, plastic or cardboard, you can probably get these from your local grocery store or nearby restaurant for free as they are typically thrown away,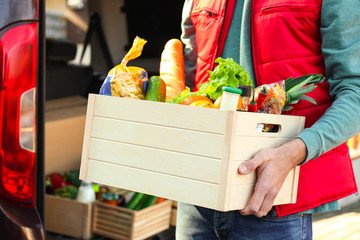 ---
By utilizing these car trunk organizer rules, tips and tricks, you should have a safe, pleasant ride and benefit your miles-per-gallon as well!
Happy motoring!
---
Links to Other Information
Go to: Car Accessories tips,
Go to: Car Carpet Cleaning tips,
Go to: Car Cleaning Kit tips,
Go to: Car Detailing tips,
Go to: Car Registration tips:
Go to: Car Trunk Organizer tips,
Go to: Car Wash tips,
Go to: Organizing Your Car tips.
---
Click the lavender bar on the left and subscribe to the RSS feed to be notified of new listings as they become available.

---
Did you like this?  Please share it! Thanks in advance.
---
No matter where you are in life (stay-at-home mom, full or part time employee, retired, etc.) you can make a good income with a website.  Whether you write books, make crafts or something else, I highly recommend SBI.  It's the reason for this website.  Check it out below and become another solopreneur!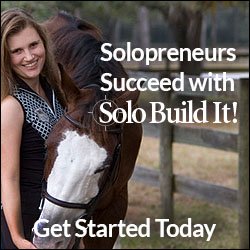 Hello!  This is Shelly Morton, the author of this website. I know you hear a lot of hype about making money from home and building a successful website.  I speak from experience as a solopreneur, I have succeeded with Solo Build It! There is simply no better way to build an online business.  Nothing else compares.  It's not a "get rich quick" scheme.  SBI provides you with all the tools and tips you need to be successful.  You put in the work and SBI will help you succeed!  SBI is simply the BEST way to get started for any "solopreneur."

---
Return to top of Car Trunk Organizer