50 Ways to Clean the Clutter  Humm Along!
You Know The Tune!
50 Ways (to clean the clutter)
[ Parody of Paul Simon's 50 Way to Leave Your Lover]
by Shelly Morton (©2008 Straighten-Up-Now.com)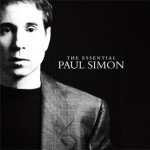 50 Ways
I may be showing my age by saying this, but I remember when Paul Simon's song 50 Ways to Leave Your Lover  first came out.  I know that many people have done parodies on this song.  I love having fun and just couldn't help myself.  One day this parody came to me so I thought: "What the heck!"  I might as well share it with all of you.
---
 50 WAYS TO CLEAN the CLUTTER

The problem is all over my house she said to me
I don't know where I left my husband or the TV
I need some help in my struggle to be clean
There must be 50 ways to clean the clutter
I said I really don't mean to intrude
But I will give you some advice that you can use
Just to repeat what you said, I don't mean to rude
There are more than 50 ways to clean the clutter
[Chorus]
---
I said I can see by your face you're in such pain
I have ideas that can make you smile again
She said I would appreciate that now would you please explain about the 50 ways?
I said let's just sort through some of this tonight
And in the morning you'll begin to see new light
Then she smiled and said, I know you must be right
There are more than 50 ways to clean the clutter
50 ways to clean the clutter
[Chorus]
---
CHORUS:

Just chunk out the junk Jack
Get rid of the van Stan
Throw out the old toys Roy
Just listen to me
Donate the old stuff Gus
No need fuss much
I'll give you the keys Lee
So you'll be clutter free

---
Shelly's comments: Hope you enjoy reading (or singing this) as much as I did creating it!
Hear the original version by Paul Simon.  Click here!

---
---
Here are some other things you might find fun and/or interesting:

Go to: Comic Relief

Go to: Procrastinator Creed

Click the lavender bar on the left and subscribe to the RSS feed to be notified of new listings as they become available.

---
No matter where you are in life (stay-at-home mom, full or part time employee, retired, etc.) you can make a good income with a website.  Whether you write books, make crafts or something else, I highly recommend SBI.  It's the reason for this website.  Check it out below and become another solopreneur!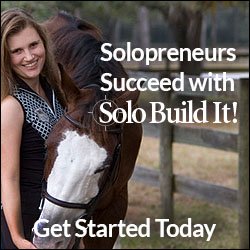 Hello!  This is Shelly Morton, the author of this website. I know you hear a lot of hype about making money from home and building a successful website.  I speak from experience as a solopreneur, I have succeeded with Solo Build It! There is simply no better way to build an online business.  Nothing else compares.  It's not a "get rich quick" scheme.  SBI provides you with all the tools and tips you need to be successful.  You put in the work and SBI will help you succeed!  SBI is simply the BEST way to get started for any "solopreneur."

---
Did you like this?  Please share it! Thanks in advance.
---
Return to top of 50-Ways
Do You Have A Funny Story, Cartoon Or Article Related to Organizing?
Do you have a funny story, cartoon or article related to organizing you would like to share? Enter it below!