CAR CARPET CLEANING
Car Carpet Cleaning:  No one particularly enjoys cleaning carpets whether it's the office, home or your car.  However, taking the time to clean your car carpet at least a couple times a year can make a difference in the overall maintenance of your vehicle and can impact its trade-in/resale value.
You can have your vehicle professionally detailed, but that's pretty expensive and cleaning the car carpets yourself really doesn't take that long.
---
Car Carpet Cleaning Steps:
Car Carpet Cleaning - Step #1:
Remove all loose items in your car.  You don't want things impeding your progress,
Trash any trash items that may be in the car,
Put up anything that needs putting up such as napkins in the glove box, etc.
---
Car Carpet Cleaning - Step #2:
Remove your floor mats.
Shake them out,
Vacuum them thoroughly,
Place them aside until you're done.
---
Car Carpet Cleaning - Step #3:
Vacuum your car thoroughly, 
Don't forget about between and under the seats,
Don't forget to vacuum the trunk (if you want the carpet in the trunk clean as well).
---
Car Carpet Cleaning - Step #4:
Choose a good carpet cleaner,
Make sure the cleaner is safe for cars,
Be sure to test it on a spot that won't be seen,
Only test a very small spot,
The trunk or under a seat are good spots to test.
If the cleaner shrinks or discolors the carpet, you won't have ruined the entire carpet area.
If it does shrink or discolor, find another cleaner.
---
Car Carpet Cleaning - Step #5:
Have a good sturdy brush on hand,
You can even get one that can attach to a cordless drill for extra power!
---
Car Carpet Cleaning - Step #6:
Follow the carpet shampoo manufacturers' directions for use,
Typically, this is spray thoroughly but don't saturate the carpet area,
Be sure to shampoo the car mats as well,
Let sit for the time specified on the instructions,
Using the brush, scrub in circular motions,
Repeat as necessary on tough stains or problem areas,
While not specific to car carpets, you might want to check out these stain removal tips and stain removal chart.


---
Car Carpet Cleaning - Step #7:
Depending on the manufacturer's directions, you need to either vacuum the carpet or
Wipe it down with a damp (not soggy) rag,
Don't get the carpet too wet as it can cause mold and mildew,
Try to get up as much of the shampoo as possible.
---
Car Carpet Cleaning - Step #8:
Pat down with old towels to get up as much moisture as you can,
Don't forget to wipe down the car mats and allow them to dry,
Open all doors and windows and allow the carpet to dry thoroughly,
You can even put box fans to blow on the carpet to help with drying time
---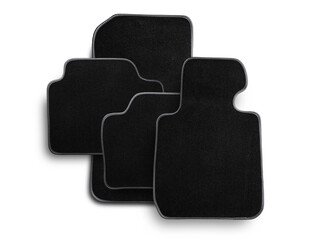 Car Carpet Cleaning - Step #9:
Once the carpet and mats are thoroughly dry, replace the carpet mats
If the mats have locks (usually on the driver's side), be sure to lock them in place.
---
Congratulations on a job well done!
---
Do You Have a Great Tip About Car Cleaning or Detailing?
Do you have a great tip about car cleaning, washing, detailing or carpet cleaning? If so, share it!
---
Links to Other Information
Go to: Car Accessories tips,
Go to: Car Carpet Cleaning tips,
Go to: Car Cleaning Kit tips,
Go to: Car Detailing tips,
Go to: Car Registration tips:
Go to: Car Trunk Organizer tips,
Go to: Car Wash tips,
Go to: Organizing Your Car tips.
---
Click the lavender bar on the left and subscribe to the RSS feed to be notified of new listings as they become available.

---
Did you like this?  Please share it! Thanks in advance.
---
No matter where you are in life (stay-at-home mom, full or part time employee, retired, etc.) you can make a good income with a website.  Whether you write books, make crafts or something else, I highly recommend SBI.  It's the reason for this website.  Check it out below and become another solopreneur!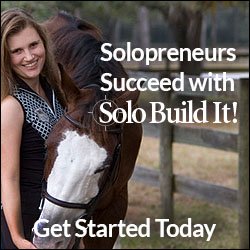 Hello!  This is Shelly Morton, the author of this website. I know you hear a lot of hype about making money from home and building a successful website.  I speak from experience as a solopreneur, I have succeeded with Solo Build It! There is simply no better way to build an online business.  Nothing else compares.  It's not a "get rich quick" scheme.  SBI provides you with all the tools and tips you need to be successful.  You put in the work and SBI will help you succeed!  SBI is simply the BEST way to get started for any "solopreneur."

---
Return to top of Car Carpet Cleaning
Home|About Me|Site Map|Contact Me|What's New?|
Your second block of text...