ADD-ADHD
General Information

General Information on ADD-ADHD
ADD-ADHD is topic many people can relate to.  Even if you have not been diagnosed as having ADD-ADHD, you may find benefit from the information on this page.
This condition is more than just the occasional senior moment. Many people suffer from this condition, and they usually also experience problems with being organized because of it.
This page is being provided to you to give you the benefit of some of the information I've gathered on the topic. It is intended as an overview of the topic and how it relates to organizing.
There are tips on ADD-ADHD and organizing below for those who need them. There are also links to other sites where you can get more in-depth information if you need it.
First of all, let me say that I am NOT an expert on ADD or ADHD (or the combo of both). I am also NOT a doctor, nurse, psychiatrist,  psychologist or mental health professional of any kind.
---
PLEASE NOTE:  Nothing on this page should be construed as advice. When in doubt, seek professional help!
***
Okay we made all the lawyers happy!
---
DEFINITION
There are various definitions of ADD-ADHD, but the most common is:
ADD-ADHD is a disorder of the central nervous system. Attention Deficit Disorder (ADD) is considered a developmental disorder. It is characterized by extremes of behavior such as inattentiveness and impulsivity. When coupled with hyperactivity, it is classified as Attention Deficit Hyperactivity Disorder (ADHD). It is considered a congenital condition that lasts for the person's entire life span.
Source: WebMD
---

GENERAL INFORMATION
ADD and ADHD are separate disorders. ADD is more frequently linked with ADHD than as a separate disorder by itself. Some statistics state that men are six to ten times more likely to be diagnosed with ADD than females. However, other researchers state that this is only because girls are more likely to internalize their symptoms and suffer quietly.

Don't suffer in silence ladies – ask for help!
Children diagnosed with ADHD-ADHD can sometimes outgrow the hyperactivity portion by the time he/she reaches their teens.
---

MOST COMMON COMPLAINTS
These are some of the most common complaints:

Unfinished multiple projects
Over-committing to anything anyone asks
Clutter
Pack-ratting or hiding (sometimes can be hoarding that is misdiagnosed)
Some people are very good at looking organized. They have learned how to disguise their symptoms by stashing things in drawers, closets, etc. Often they are embarrassed to ask for help organizing because they feel they should be able to do these things for themselves. That's where organizing tips can help.
---
FAMOUS PEOPLE WHO MAY HAVE HAD ADD-ADHD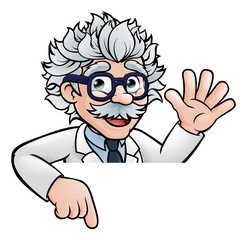 Due to their ability to think globally or outside the box, many inventors and scientists who have made significant discoveries are thought to have had ADD-ADHD. The list includes:

Leonardo da Vinci
Benjamin Franklin
Louis Pasteur
Alexander Graham Bell
Issac Newton
Galileo
Thomas Edison
Albert Einstein
---
COMMON TRAIT DESCRIPTIONS:
This is not an exhaustive list. Not everyone has every trait.  Some of the traits may in various combinations.  However, the most common traits are:

High energy and restless (hyperactivity)
Impulsivity (no sales resistance)
Take on too many projects (can't say "no")
Easily bored and lose interest quickly
Highly impatient
Lack of follow through
Forgets appointments
Tendency to hyper focus (can't break out of it)
Tendency to think globally (see everything at once) – making it difficult to make certain decisions
Higher tolerance for chaos and change than the average person
High risk taking and seeks high stimulation (your adrenaline junkie)

Hyper-reactive and sometimes hypersensitive. High reaction to noise, thoughts, people talking, etc.
Tends to be very self-critical
Tendency to always be scanning or hunting for anything and everything
Very high marks on intuitive thinking (very creative)
Moody
Can't get excited about routines of daily maintenance
Would rather improvise rather than create and stick to a detailed plan (can cause the look of not being prepared)
Unusually enthusiastic
Can be successful in various occupations as long is there is not a lot of boring and repetitive components
Becomes restless if a project is deemed to be no longer challenging
Tendency to lose interest and fail to follow through
Outstanding intuitive powers
Tends to proceed into action without necessary preparation (the ready-shoot-aim without the ready or aim part)
Daring and adventurous (which could lead to physical and economic problems)
Takes great delight finding solutions to a crisis
May get discouraged easily
---
ADD-ADHD Videos
---
I hope the above information was helpful.  If you would like more specifics regarding ADD & Organizing, click here!
Here are some links to other sites that may be of benefit.
---
Links to Other Information
Go to: ADD & Organizing
---
Click the lavender bar on the left and subscribe to the RSS feed to be notified of new listings as they become available.

Did you like this?  Please share it! Thanks in advance.
---
---
Do you have a tip for those with ADD-ADHD?
It's always helpful to know that you're not the only one who suffers from a particular situation, or illness. Comfort others by sharing your stories and tips. You can remain anonymous and your privacy is always respected.
---
No matter where you are in life (stay-at-home mom, full or part time employee, retired, etc.) you can make a good income with a website.  Whether you write books, make crafts or something else, I highly recommend SBI.  It's the reason for this website.  Check it out below and become another solopreneur!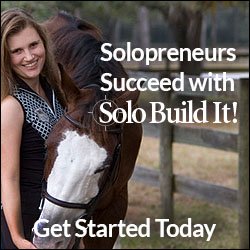 Hello!  This is Shelly Morton, the author of this website. I know you hear a lot of hype about making money from home and building a successful website.  I speak from experience as a solopreneur, I have succeeded with Solo Build It! There is simply no better way to build an online business.  Nothing else compares.  It's not a "get rich quick" scheme.  SBI provides you with all the tools and tips you need to be successful.  You put in the work and SBI will help you succeed!  SBI is simply the BEST way to get started for any "solopreneur."

---
Hi, this is Shelly Morton, the author of this website. I know you hear a lot about how to build an online business, but nothing compares to what you will see when you click the box below. Simply the best way to break the 9-5 routine!

Return to top of ADD-ADHD