Arizona

Listing of Arizona
Professional Organizers
One of my goals for this website is not only to provide you with great information but, if you find you have the need for one-on-one assistance, Straighten-Up-Now.com wants to help you find assistance in your area.
If you need additional assistance locating a professional organizer in your area, please go to the National Association of Professional Organizers (NAPO) for more assistance.
---
CHANDLER, ARIZONA

Living Neat Organizing
Owner: India Ryer
Goal: India Ryer of Living Neat Organizing specializes in residential and business organizing. She happily serve clients valley-wide. She assists you in decluttering and organizing your space in a patient and non-judgemental manner. She looks forward to working with you!
Phone: 480-907-6625
E-Mail: india@livingneat.com
---
KINGMAN, ARIZONA

Mommy & Company
Owner: Bernadine Abbott
Goal: Bernadine Abbott of Mommy & Company offers hands-on organizing and consulting. She'll declutter, organize, find storage solutions and help to make life a little easier. She'll organize any room or space in home or office.
Phone: 928-757-5573
E-Mail: mommy_n_co@yahoo.com

---
MESA, ARIZONA

A Place In Time Relocation Services
Owner: Marlene Kopp
Goal: Marlene Kopp of A Place In Time Relocation Services Specializes in Senior and Family move management. After organizing, de-cluttering and downsizing we have most Seniors moved and set up in a day, and families two days.
Phone: 480-495-5486
E-Mail: aplaceintimers@aol.com
Create the Space Professional Organizing
Owner: Nancy Nemitz
Goal: Nancy Nemitz of Create the Space Professional Organizers helps clients organize business and home offices. She conducts organizing workshops and teaches an office organizing class at Mesa Community College's Red Mountain Campus.
Phone: 480-325-0994
E-Mail: nancy@createthespace.com
---
PHOENIX, ARIZONA

A to Z Organizing Pros
Owner: Valerie Simpson
Goal: Valerie Simpson of A to Z Organizing Pros works with clients to improve productivity, organization and efficiency in any environment. Services and coaching for your auto, home, business and time.
Phone: 602-674-2649
E-Mail: Not available
Your Life Organized
Owner: Pamela Cole
Goal: Pamela Cole of Your Life: Organized takes a 'coaching' approach to organizing and family management. Her monthly workshops, helpful hands-on@home projects, and convenient e-coaching helps women simplify, organize, be intentional and turn their chaos into calm.
Phone: 480-677-9632
E-Mail: pam@your-life-organized.com

The Unpackers
Owner: Valerie Cantrell
Goal: Valerie Cantrell of The UNpackers offers logical, thoughtful and organized placement of your belongings, on "Moving Day". She organizes your kitchen, colorizes closets, and make the beds all in one day. Imagine your children settled in, and returning to work the day after your move! Free estimate with your count of boxes.
Phone: 602-361-6244
E-Mail: valerie@theunpackers.com

---
SCOTTSDALE, ARIZONA

Clutter No More, Inc.
Owner: Kevin & Lynn Hall
Goal: Kevin & Lynn Hall of Clutter No More help client's gain control of their Time and Space through organizing methods that will meet the client's needs. CNM provides residential & office organizing, relocations & tangible estate organizing. In business since 1992.
Phone: 800-953-3295
E-Mail: Info@clutternomore.com
Clutter Rehab™, LLC
Owner: Renee Belisle
Goal: Renee Belisle, provides individual, residential and business organizing services and public speaking. Ensure quality service that provides value in helping clients meet their goals of becoming better organized and clutter-free.
Phone: 480-226-5874
E-Mail: Renee.ClutterRehab@cox.net

Essential Organizing
Owner: Jennifer Furrier
Goal: Jennifer Furrier of Essential Organizing specializes in office organization for busy professionals. Jennifer works hands-on to create customized organizational systems that enable people to find what they want, when they need it. Effective organizing solutions are realistic to maintain, reducing stress, increasing productivity and allowing more time for life.
Phone: 480-688-0920
E-Mail: jennifer@essentialorganizing.com
Organizational Systems
Owner: Carol Emmett
Goal: Carol Emmett, Specializing in High End Clientele-Home Office Systems, Custom Closets, Custom Garage Storage, Paper Management/File Systems, Personal Purchasing/Errands. Working Together with Custom Designers to Maximize space in Luxury Homes as well as the Corporate Sector.
Phone: 480-628-8656
E-Mail: EmmettCM1@cox.net

Simply Put Organizing
Owner: Charlotte Steill
Goal: Charlotte Steill of Simply Put Organizing provides residential organizing services for home offices, kitchens, closets, paper, pantries, craft rooms and garages. We create systems tailored to your family's needs. Featured on HGTV.
Phone: 480-659-2663
E-Mail: Charlotte@simplyputorganizing.com

---
TEMPE, ARIZONA

The Master's Organizer, LLC
Owner: Helen Burkett
Goal: Helen Burkett of The Master's Organizer will consider any job big or small; closets, kitchens, bathrooms, bedrooms, home offices, garages, art rooms, or studios. Clear clutter, get your life organized. Let God be in control.
Phone: 480-777-0467
E-Mail: haburkett@netzero.com

The Organized Option
Owner: Linda Griffith
Goal: Linda Griffith of The Organized Option creates a customized "foundation" as part of the decluttering process. Client feel immediate benefits of increased productivity, a streamlined schedule, and an energy level boost. A maintained foundation ensures successful organizing.
Phone: 480-755-3991
E-Mail: linda@organizedoption.com
---
TUSCON, ARIZONA
Creative Organizing
Owner: Cynthia Gomez
Goal: I am . . . a Professional Organizer specializing in both residential organizing and office productivity. Will also assist in the relocation process of packing/unpacking and moving assistance, event set-ups, and coaching. It is my goal to ensure that each person that receives my services will maximize them to reach their own goals. The results will not only be a peaceful surrounding, but also peace of mind.br> Phone: 520-Phone:349-1544
E-Mail: creativeorganizing06@gmail.com

Gotta Get Organized, LLC
Owner: Wanda Baader
Goal: Wanda Baader of Gotta Get Organized is a professional organizer and designer who works with both residential and business clients on spatial planning, organization and design.
Phone: 520-631-0086
E-Mail: gottagetorganized@comcast.net
We Organize It!
Owner: Sue Zepeda
Goal: Sue Zepeda of We Organize It! teaches you how to work smarter and have more time for yourself; because running your office is your business...how well your office runs is mine.
Phone: 520-591-9331
E-Mail: sue@weorganizeit.biz
---
Disclaimer: Any reference obtained from this website to a specific commercial product, process, or service does not constitute or imply an endorsement by Straighten-Up-Now of the product, process, or services listed. Neither Straighten-Up-Now nor any of its members makes any warranty, express or implied, for any product, process or services listed on this website. Nor does it assume any legal liability for the accuracy, completeness, or usefulness of any information or the links on this website.
---
Do you know someone who might want to be listed on this Directory of Professional Organizers?
Feel free to download and send them the Directory Form.  We would appreciate it and I'm sure your friend will to!
---
LIST YOUR BUSINESS WITH
STRAIGHTEN-UP-NOW!
If you are a professional organizer and would like your business to be listed in this Directory, please go to the Directory Form page. Fill in the information, review the information with regard to renewals, removals, etc., and submit your payment (securely through Square). You will be contacted (within one week or less) regarding your request for listing

---
---
Click the lavender bar on the left and subscribe to the RSS feed to be notified of new listings as they become available.

---
Did you like this?  Please share it! Thanks in advance.
---
No matter where you are in life (stay-at-home mom, full or part time employee, retired, etc.) you can make a good income with a website.  Whether you write books, make crafts or something else, I highly recommend SBI.  It's the reason for this website.  Check it out below and become another solopreneur!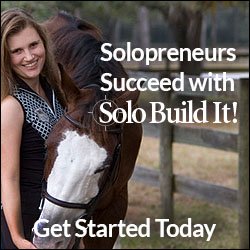 Hello!  This is Shelly Morton, the author of this website. I know you hear a lot of hype about making money from home and building a successful website.  I speak from experience as a solopreneur, I have succeeded with Solo Build It! There is simply no better way to build an online business.  Nothing else compares.  It's not a "get rich quick" scheme.  SBI provides you with all the tools and tips you need to be successful.  You put in the work and SBI will help you succeed!  SBI is simply the BEST way to get started for any "solopreneur."

Return to top of Arizona