Missouri

Listing of Missouri
Professional Organizers

Missouri:
One of my goals for this website is not only to provide you with great information but, if you find you have the need for one-on-one assistance, Straighten-Up-Now.com wants to help you find assistance in your area.
If you need additional assistance locating a professional organizer in your area, please go to the National Association of Professional Organizers (NAPO) for more assistance.
---
BALLWIN
The Ordered Home
Owner: Julie Hough
Goal: Julie Hough of The Ordered Home offers home organization to all rooms in your household. Professional Organizer and owner, Julie Hough brings order to disorder, handled in a kind, gentle, safe manner.
Phone: 636-399-9725
E-Mail: julie@theorderedhome.com

---
COSBY

Angel on My Shoulder
Owner: Lisa Doyle
Goal: Lisa Doyle, your "angel", will provide the type of assistance you need, whether it is cleaning and organizing a room, a house or even a business. She has over 12 years experience in multi-tasking and running 3 businesses at once. She can provide many references and offer free consultations.
Phone: 816-205-0082
E-Mail: pioneerstjoe@yahoo.com

---
FENTON

Organizing, M.D.
Owner: Marna Dalton
Goal: Marna Dalton of Organizing, M.D. provides needs assessment and/or hands-on organizing to assist you in bringing order and peace to your home.
Phone: 636-349-3402
E-Mail: marna@organizingmd.com

---
INDEPENDENCE

Mess-Free
Owner: Mary Kay Speaks
Goal: Mary Kay Speaks specializes in helping you de-clutter your home or office, get organized for a special event, scale back your material belongings and in doing so, simplify your life.
Phone: 816-373-6155
E-Mail: recycler4earth@comcast.net

---
JEFFERSON CITY

Order Extraordinaire, L.L.C.
Owner: Kimberly Williams
Goal: Kimberly Williams of Order Extraordinaire provides organizing services for residential and small business clients; churches are her specialty! Kimberly is a degreed accountant with an MBA. She helps clients prioritize so they can get organized.
Phone: 573-761-4664
E-Mail: Kim@orderextraordinaire.com

---
KANSAS CITY

Everything In Its Place
Owner: Ty Edwards
Goal: Ty Edwards of Everything In Its Place provides residential organizing, home office management, packing and unpacking services.
Phone: 816-506-1477
E-Mail: eiiporganizing@gmail.com

Simply Squared Away
Owner: Tracy Hoth
Goal: Tracy Hoth of Simply Squared Away encourages, inspires, trains and has fun!! She helps her clients develop skills, systems and simplicity in their home and office. She also gives presentations.
Phone: 816-820-8848
E-Mail: tracy@simplysquaredaway.com

---
LAKE ST. LOUIS

Your Life Organized
Owner: Tiffany Engler,CPO®
Goal: Your Life Organized is a Certified Professional Organizing Company that specializes in basements, entire home makeovers and coaching. We serve residents in the greater St. Louis area. When it comes to organization, one size does not fit all. We listen carefully to your specific needs and create order and systems that work for you. While everyone's needs are different the end result is always - Your Life Organized.
Phone: 314-603-7301
E-Mail: tiffany@yourlifeorganizedstl.com

---
O'FALLON

Arranged In Style
Owner: Annette Haffling
Goal: "Arranged in Style" is not only focused on organizing the clutter in your home, but ensuring systems are personalized for you and your families' needs for long term benefits. "Arranged In Style" is passionate about exceeding your expectations. Our goal is to find ways to add efficiency, simplicity and time to improve the quality of family life.
Phone: 636-980-0888 Fax: 636-561-0116
E-Mail: ahaffling@gmail.com

---
ST. LOUIS
Clutter Free Me/Domestic Planning Consultant
Owner: Jeanne Krusac
Goal: Jeanne Krusac organizes homes/offices/more. Giving the control back to God for peace and order in our lives, instead of to clutter, materialism, busy schedules and anxiety. Certified/trained "Domestic Planner" consultant. Individual consulting, presentations/workshops/more.
Phone: 618-628-3281
E-Mail: kruzwiz@aol.com

Live An Organized Life
Owner: Lisa M. Rose
Goal: Lisa M. Rose of Live An Organized Life is a small business that specializes in home and small business organizing needs. We also offer small group workshops.
Phone: 314-324-8080
E-Mail: Lisa@liveanorganizedlife.com

Simplified Living Solutions, Inc.
Owner: Sue Anderson, CPO®
Goal: Simplified Living Solutions is passionate about helping you achieve peace, simplicity, and order in your home, office and life. We've been helping people simplify their lives with our confidential & nonjudgmental organizing services since 2007. We understand how overwhelming, stressful and out of control life can feel when things are disorganized. We're here to help you get back on track, and back in control, of your home, office and life!
Phone: 314-221-5232
E-Mail: info@simplifiedlivingsolutions.com

Simply Organized Services, Inc.
Owner: Erica Wise
Goal:Erica Wise of Simply Organized Services helps you create organized spaces. She will work with you to develop individualized systems that support and enhance your life to help you reach your goals.
Phone: 314-322-9364
E-Mail: info@simplyorganizedservices.com

---
WILDWOOD


Perfectly Placed
Owner: Susan Stewart
Goal: Susan Stewart of Perfectly Placed provides hands on organizing for busy families. With an eye for design and a mind for practicality, we provide workable systems to meet your needs and lifestyle. We believe getting organized will improve your quality of life, allowing you to spend more time with the people you love and the tasks you find important.
Phone: 623-202-9199
E-Mail: susan@perfectlyplaced.org
---
Disclaimer: Any reference obtained from this website to a specific commercial product, process, or service does not constitute or imply an endorsement by Straighten-Up-Now of the product, process, or services listed. Neither Straighten-Up-Now nor any of its members makes any warranty, express or implied, for any product, process or services listed on this website. Nor does it assume any legal liability for the accuracy, completeness, or usefulness of any information or the links on this website.
---
Do you know someone who might want to be listed on this Directory of Professional Organizers?
Feel free to download and send them the Directory Form.  We would appreciate it and I'm sure your friend will to!
---
LIST YOUR BUSINESS WITH
STRAIGHTEN-UP-NOW!
If you are a professional organizer and would like your business to be listed in this directory, please go to the Directory Form page. Fill in the information, review the information on the page with regard to renewals, removals, etc., and submit your payment (securely through Square). You will be contacted (within one week or less) regarding your request for listing.
---
---
Click the lavender bar on the left and subscribe to the RSS feed to be notified of new listings as they become available.

---
Did you like this?  Please share it! Thanks in advance.
---
No matter where you are in life (stay-at-home mom, full or part time employee, retired, etc.) you can make a good income with a website.  Whether you write books, make crafts or something else, I highly recommend SBI.  It's the reason for this website.  Check it out below and become another solopreneur!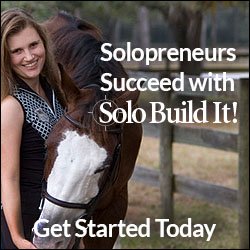 Hello!  This is Shelly Morton, the author of this website. I know you hear a lot of hype about making money from home and building a successful website.  I speak from experience as a solopreneur, I have succeeded with Solo Build It! There is simply no better way to build an online business.  Nothing else compares.  It's not a "get rich quick" scheme.  SBI provides you with all the tools and tips you need to be successful.  You put in the work and SBI will help you succeed!  SBI is simply the BEST way to get started for any "solopreneur."

---
Return to top of Missouri