Oregon
Listing of Oregon
Professional Organizers

Oregon:
One of my goals for this website is not only to provide you with great information but, if you find you have the need for one-on-one assistance, Straighten-Up-Now.com wants to help you find assistance in your area.
If you need additional assistance locating a professional organizer in your area, please go to the National Association of Professional Organizers (NAPO) for more assistance.
---
BEND

Peace of Mind
Owner: Julie Muller
Goal: Julie Muller of Peace of Mind works with you in your home or at work to create systems and tools for an organized, fun and balanced life. Presentations available.
Phone: 541-390-9873
E-Mail: julie@peaceofmindbend.com

Design Solutions
Owner: Tracy Campbell
Goal: Tracy Campbell of Design Solutions is a teacher at heart. Her hands-on approach makes the sometimes daunting task of organizing fun, educational and rewarding. She is committed to teaching clients to be more effective at whatever they do and design solutions to simplify client's life.
Phone: 541-788-7001
E-Mail: campbell890@msn.com

---
CAMP SHERMAN

SIMPLIFY!
Owner: Bethanne Kronick, CPO
Goal: Bethanne Kronick, Certified Professional Organizer of SIMPLIFY! serves Bend, Central Oregon, and the Portland area. She wants you to find more time and energy less clutter and more effective systems for managing your time, paper, space, projects… your life! As many clients boast, "SIMPLIFY! has changed my life!"
Phone: 541-595-1857, 503-807-2278
E-Mail: bethanne@simplifynw.com

---
EUGENE

Organize With Ann Fuller
Owner: Ann Fuller
Goal: Getting organized will help you regain your energy, reclaim your time and restore your peace of mind. I can help. Call me at 1-800-798-0880 or 541-687-1483.
Phone: 541-687-1483
E-Mail: Ann@OrganizeWithAnnFuller.com

---
HOOD RIVER

Disorder 2 Order
Owner: Megan Spears
Goal: Megan Spears of Disorder 2 Order helps busy people manage their time and spaces with long lasting systems.
Phone: 503-318-2912
E-Mail: megans@disorder2order.com

---
PORTLAND

NW Organizing Solutions
Owner: Beth Giles
Goal: Beth Giles of NW Organizing Solutions helps families bring order to their homes and lives. No matter what your life stage, Beth can design solutions to meet your needs.
Phone: 503-709-0791
E-Mail: beth@nworganizingsolutions.com

Restoring Order®
Owner: Vicki Norris
Goal: Vicki Norris - Restoring Order® serves a national clientele in home, home-based business, and office environments. Intuitive, custom environments empower clients to reclaim their lives and focus on priorities. Vicki inspires audiences with motivational speaking.
Phone: 503-625-5774
E-Mail: Vicki@RestoringOrder.com

---
SISTERS

Style and Organize, L.L.C.
Owner: Susan Robinson
Goal: Susan Robinson of Style and Organize provides professional organizing, home staging and redesign services in central Oregon. Serving Bend, Sisters, Redmond, Sunriver, Prineville and Madras. Affordable and efficient organizing and styling services to help you live clutter-free and/or sell your home more quickly.
Phone: 541-480-9931
E-Mail: susanrobinson@styleandorganize.com

---
SPRINGFIELD

Take Control Organizing
Owner: Nikki Kinzer
Goal: Nikki Kinzer of Take Control Organizing specializes in residential organizing. Services include: kitchen/pantries, family rooms, closets, home offices, and more. It's about taking backing your space, your time and your control!
Phone: 541-514-8573
E-Mail: nikki@takecontrolorganizing.com

---
TIGARD

Sparkle Your Life
Owner: Holli Paskewich
Goal: Holli Paskewich of Sparkle Your Life specializes in TOTAL Life Organizing. Find freedom from chaos by using her simple routines and systems. Organizing the metropolitan Portland area, and surrounding areas. Visit her emerging website today.
Phone: 503-545-4704
E-Mail: holli@sparkleyourlife.com

Work In Progress Organizing, L.L.C.
Owner: Tracy Hafer
Goal: Tracy Hafer of Work in Progress Organizing, LLC would love to help you create a simple and ordered life. Her organizing solutions are fun and easy to understand. Find purpose for your space and peace for your mind. Call or email today for your free consultation! Serving all of Washington County and surrounding areas.
Phone: 503-830-7463
E-Mail: workinprogressorganizing@gmail.com

---
Disclaimer: Any reference obtained from this website to a specific commercial product, process, or service does not constitute or imply an endorsement by Straighten-Up-Now of the product, process, or services listed. Neither Straighten-Up-Now nor any of its members makes any warranty, express or implied, for any product, process or services listed on this website. Nor does it assume any legal liability for the accuracy, completeness, or usefulness of any information or the links on this website.
---
Do you know someone who might want to be listed on this Directory of Professional Organizers?
Feel free to download and send them the Directory Form.  We would appreciate it and I'm sure your friend will to!
---
LIST YOUR BUSINESS WITH
STRAIGHTEN-UP-NOW!
If you are a professional organizer and would like your business to be listed in this Directory, please go to the Directory Form page. Fill in the information, review the information with regard to renewals, removals, etc., and submit your payment (securely through Square). You will be contacted (within one week or less) regarding your request for listing

---
---
Click the lavender bar on the left and subscribe to the RSS feed to be notified of new listings as they become available.

---
Did you like this?  Please share it! Thanks in advance.
---
No matter where you are in life (stay-at-home mom, full or part time employee, retired, etc.) you can make a good income with a website.  Whether you write books, make crafts or something else, I highly recommend SBI.  It's the reason for this website.  Check it out below and become another solopreneur!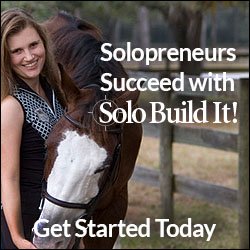 Hello!  This is Shelly Morton, the author of this website. I know you hear a lot of hype about making money from home and building a successful website.  I speak from experience as a solopreneur, I have succeeded with Solo Build It! There is simply no better way to build an online business.  Nothing else compares.  It's not a "get rich quick" scheme.  SBI provides you with all the tools and tips you need to be successful.  You put in the work and SBI will help you succeed!  SBI is simply the BEST way to get started for any "solopreneur."

---
Return to top of Oregon