Cluttered Purse?
Learn How a
Purse Organizer Can Help!

Purse Organizer: While some women keep neat tidy small purses, for many of us, we could camp for a week with what we have in our purses!
If you're tired of rummaging around in your trendy bag trying to find that ringing cell phone at the bottom, consider organizing your purse with a purse organizer.

---

Is it Worth the Weight?
Carrying around a heavy purse can take a toll on your back, shoulders and your entire body.
According to the American Chiropractic Association, a handbag should weigh no more than 3 (three) pounds. They also recommend alternating the shoulder you carry your bag on throughout the day.

If your purse weighs 3 pounds or more, it's time to lighten your load and spend less time searching for things. The handy purse organizer tips below will help you purge and systemize your purse so you can find things and change purses more easily.
---

Before you begin, you might want to invest in one or more of these items:
• Small cosmetic-type bags
• Purse organizer inserts (or make one)
---
Purse Organizer Steps
Step 1: Empty the contents of your purse: Empty the contents of your purse onto a table. You might want to put down some newspaper or paper towels in the event any liquid, broken makeup, etc. pours out.

Step 2: Mend any lining rips: Now is the time to mend any rips in the lining of your bag. You can hand sew any tears or use a good quality fabric glue.  If it's too far gone, get rid of the purse.
Step 3: Clean the outside: Give your handbag a good sprucing up. If your purse is made of leather, use a good quality leather cleaner and wipe it down according to the instructions on the cleaner. If vinyl, wipe it down with a damp cloth with a mild cleaning solution such as Ivory soap. Rinse and wipe dry. You might also wipe down your cell phone, PDA, lipstick etc. so that they will be clean when it comes time to replace them in your bag.
---

Step 4: Sort the contents: If you carry around a lot of receipts, coupons, grocery lists, notes, etc. Sort them into individual piles. Review them to see if they are current. Keep only current coupons and notes in the pile. Throw away the rest. As for receipts, be sure and keep the pertinent ones according to the steps on the Bill Organizers page.  While most people keep coupons on their phones today, if you like to keep physical coupons, try using a coupon organizer.
Step 5: Pare down the contents:  If you have a spouse, children or grandchildren, it's possible you may have too much in your purse.  Many women want to be prepared to meet the needs of their families. While it's great to be prepared, it IS possible to reduce some of the items you carry around on a daily basis. Remember, the goal here is to make sure you have only what you absolutely must have and get that purse down to 3 pounds or less!
---

Step 6: Clean and organize your wallet: Don't forget your wallet! Make sure you are only carrying what you need. Don't need to carry around your Social Security card. Pare down the number of credit cards you carry.  Better still, pare down the number you have period – your finances will thank you!  Don't forget that this is a good time to update the family pictures in your wallet as well!
---

Step 7: Organize the contents: I suggest having 2 small zip-bags, such as a small cosmetic bag, in your purse. Keep your makeup in one, but use the other for those odds and ends such as medicine, Tide-to-Go pens, band-aids, nail clippers, etc. This can function as your in case of emergency kit. Try to use the smallest one possible.
Step 8: Utilize all pockets, pouches and zipper areas: Many purses have both interior and exterior pockets or pouches. Many also have at least one interior area that zips or snaps shut. Use these spaces well. Cell phones, keys, company access badge, lipsticks fit well in the smaller pockets. Experiment with your purse and your possessions until you find a method that works for you. Use the any larger area for larger items such as hairbrushes.
---
Step 9: Consider making or purchasing an interior purse organizer: There are many handy interior purse organizers out there. If you're handy with a sewing machine, you can make your own.
Arranging the contents of your purse into these handy organizers will help you make switching purses a SNAP!
Using these purse organizer tips will keep you, your back and shoulders and your chiropractor happy!

---
Do You Have a Great Purse Organizer Tip?
Do you have a great purse organizer tip? Share it!
What Other Visitors Have Said
Click below to see contributions from other visitors to this page...

Try the kangaroo keeper Not rated yet
Every girl has a messy purse right? So to find out there are special purse organizers was good news for me. I went with the kangaroo keeper and although …
---
Click the lavender bar on the left and subscribe to the RSS feed to be notified of new listings as they become available.

---
Did you like this?  Please share it! Thanks in advance.
---
No matter where you are in life (stay-at-home mom, full or part time employee, retired, etc.) you can make a good income with a website.  Whether you write books, make crafts or something else, I highly recommend SBI.  It's the reason for this website.  Check it out below and become another solopreneur!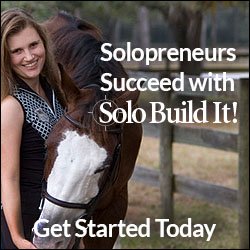 Hello!  This is Shelly Morton, the author of this website. I know you hear a lot of hype about making money from home and building a successful website.  I speak from experience as a solopreneur, I have succeeded with Solo Build It! There is simply no better way to build an online business.  Nothing else compares.  It's not a "get rich quick" scheme.  SBI provides you with all the tools and tips you need to be successful.  You put in the work and SBI will help you succeed!  SBI is simply the BEST way to get started for any "solopreneur."

---
Return to top of Purse Organizer