WATER SECURITY SOLUTIONS

Water Security Solutions
Rainwater Collection
Water Security Solutions:  With increased dry spells and droughts, especially in some of the western states, many states and some countries have been experiencing rain shortages in recent years.  Some of these include India, Tanzania, Australia, Hawaii, British Columbia, Washington, Oregon, and California.
According to data from the US Drought Monitor, as of July 2022, more than half of the states in the USA have recorded dry periods ranging from extremely dry to exceptional drought conditions.
---
Question: You might be asking yourself why this information is on a home organizing website.
Answer:  Because if you're not prepared for emergencies at home, you're not being very organized!
---
Water Security Solutions
Water Quality
In addition, there is the issues of water quality that can be of concern.  For example, in the State of Texas where I live, my state comes out #30 and is deemed one of the 10 worst states in the country for tap water (this mostly applies to rural areas and those with wells).  This is due mainly to a series of contamination events over the last few years that don't have any clear resolutions at the present time.  Some of these include weed killers that contain ingredients not designed for human consumption.  Most urban areas tend to fare better but still may contain undesirable quantities of lead, arsenic, and radioactive metals.
Yikes!
If you want to check out the information for your state, check out Clean Cool Water.

---
Water Security Solutions
Cost of Water
There is also the concern about the increasing cost of public utilities, water being one of them.
We have had concerns over our water bill due to the fact that we live in the city and are not allowed to have a well.  Having a large vegetable garden, 2 pecan trees and 2 peach trees, and berry bushes in addition to our lawn and herbs caused our water bill to increase a great deal, especially during the growing season.
Almost every summer Texas experiences heat in the triple digits (100 to 110) for two or more months each year.  Trying to keep more than just our grass alive has become increasingly expensive to say the least.
What to do about it?
We decided that our solution would be rainwater collection.
---
Water Security Solutions
Rainwater Harvesting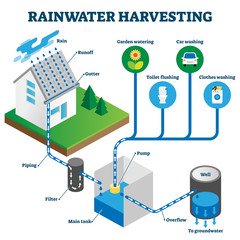 According to many sites on the internet, rainwater harvesting has many other benefits including the fact that it reduces stress on local aquifers and rivers, leaving more water available for communities and environmental needs.   However, in some areas of the USA, harvesting rainwater is not allowed.  You might want to check out information regarding whether there are state restrictions and/or regulations regarding rainwater collection where you live.
A good resource for more information resides at the American Rainwater Catchment Organization.  There is also a lot of good information on Earth Easy.
We found a place near us that sold rainwater collection barrels and systems and purchased a 100-gallon barrel two years ago.  In the interim, we continued our research.
---
Water Security Solutions
Rainwater Collection for Home Use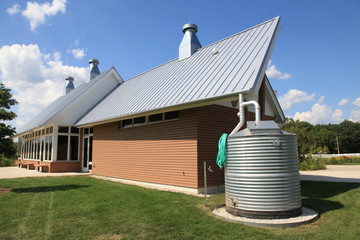 Our garden, fruit and nut trees, berries and herbs are located in our somewhat large backyard.  There is a slight slope running uphill from the house to the area where the garden and garden shed are located.  We originally considered doing rainwater collection off the shed since it was next to the garden, and we wouldn't have to worry about a pump to pump the water uphill to the garden.  However, the configuration of the shed roof was not only small (meaning not much water would be running off), but the design of the roof was such that it would be next to impossible to install a gutter system.
Our home had no gutter system at all.  We had observed over time that there were two places where water ran profusely off the roof in our backyard during even a slight rain.  I had already been placing two 5-gallon buckets to catch a little rainwater for the house plants in these two areas.  My intrepid husband also did a great deal of research on the internet as well as watching many YouTube videos from off grid folks and others who either live entirely off rainwater or use it in addition to a well or other sources.
This summer Texas experienced a drought and one of the hottest summers in many years.  We had 100+ temps for about 10 weeks.  It was a scorcher to say the least.  During that time, however, my husband did a lot of measuring and ultimately installed 17 feet of gutter on the back of the house where my 5-gallon buckets were collecting water.  He installed downspouts and grates to keep debris from the roof from getting into the system.  It took him several weeks to get the configuration right and numerous trips to 3 different hardware stores, but the system is up and running.  A couple of weeks after it was complete, we had a really good 1" hard rain.  The 100-gallon tank filled up in 3 minutes and was over-flowing! The system still needs a little "tinkering," but we were very excited about the amount of rain we collected in such a short period of time!
My husband also did a lot of research regarding a pump that would be needed to get the water up the slight grade to the garden area.  He finally has that figured out and we were able to use the rainwater for the garden shortly thereafter.  We did discover that 100 gallons doesn't go very far so we will be doing some more research and thinking about adding additional barrels to collect even more for next year's garden.
---
While rainwater collection is not considered safe insofar as potable water is concerned.  This means that many consider it unsafe to drink it as is, but there are ways to make it potable if you need to use it for more than just watering the garden. There is some good information in that regard on the Emergency Water Near Me page.
This was our solution to the problem, but don't just take my word for it.  Do your own research and come to your own conclusions.  I hope you found the information on this page and links to other information valuable.
---
Click the lavender bar on the left and subscribe to the RSS feed to be notified of new listings as they become available.

---
Did you like this?  Please share it! Thanks in advance.
---
Links to Other Information
Check out these pages for other helpful information related to emergency preparedness:
---
No matter where you are in life (stay-at-home mom, full or part time employee, retired, etc.) you can make a good income with a website.  Whether you write books, make crafts or something else, I highly recommend SBI.  It's the reason for this website.  Check it out below and become another solopreneur!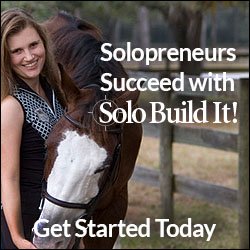 Hello!  This is Shelly Morton, the author of this website. I know you hear a lot of hype about making money from home and building a successful website.  I speak from experience as a solopreneur, I have succeeded with Solo Build It! There is simply no better way to build an online business.  Nothing else compares.  It's not a "get rich quick" scheme.  SBI provides you with all the tools and tips you need to be successful.  You put in the work and SBI will help you succeed!  SBI is simply the BEST way to get started for any "solopreneur."

---
Return to top of page