Connecticut

Listing of Connecticut
Professional Organizers

Connecticut:
One of my goals for this website is not only to provide you with great information but, if you find you have the need for one-on-one assistance, Straighten-Up-Now.com wants to help you find assistance in your area.

If you need additional assistance locating a professional organizer in your area, please go to the National Association of Professional Organizers (NAPO) for more assistance.
---
EAST NORWALK
Absolutely Organized, L.L.C.
Owner: Liz Tully
Goal: Liz Tully of Absolutely Organized works with residential and business clients to teach them organizing skills. Liz will assess your needs, discover your learning style and customize a system that works for you.
Phone: 203-857-4840
E-Mail: liz@absolutelyorganized.biz

---
GLASTONBURY
Busy Bee Professional Organizing, L.L.C.
Owner: Faith Manierre
Goal: Faith Manierre works with businesses to create greater efficiency. Space design, time management and goal setting are tools used to increase productivity. Together we create filing systems and reduce clutter. We work with residential clients; organizing, reducing clutter and optimizing efficiency.
Phone: 860-633-2541
E-Mail: Info@BusyBeesOrganizing.com

---
MIDDLE HADDAM
Order
Owner: Emily Given
Goal: Emily Given of Order is a full service professional organizing firm offering creative solutions for residential, workspaces, individuals, non-profits organizations and faith communities.
Phone: 860-267-9930
E-Mail: emilygiven@gmail.com

---
PLAINVILLE
Organizing Resources
Owner: Judith Kirk
Goal: Judith Kirk, 'Simplify...Organize..Lighten the Load' Getting organized involves positive steps in reducing clutter, deciding what is important, establishing systems for effective control, and maintaining balance. Explore the role that order plays in your life.
Phone: 860-747-8962
E-Mail: Judith@OrganizingResources.com

---
RIDGEFIELD
The Joyful Organizer
Owner: Bonnie Dewkett
Goal: Bonnie Dewkett of The Joyful Organizer offers professional organization services to residential and business clients. Specialty services include, photo management and scrapbooking, moving and relocations, time management, personal shopping and organizing kid's rooms.
Phone: 203-731-4651
E-Mail: bonnie@thejoyfulorganizer.com

---
Disclaimer: Any reference obtained from this website to a specific commercial product, process, or service does not constitute or imply an endorsement by Straighten-Up-Now of the product, process, or services listed. Neither Straighten-Up-Now nor any of its members makes any warranty, express or implied, for any product, process or services listed on this website. Nor does it assume any legal liability for the accuracy, completeness, or usefulness of any information or the links on this website.
---
Do you know someone who might want to be listed on this Directory of Professional Organizers?
Feel free to download and send them the Directory Form.  We would appreciate it and I'm sure your friend will to!
---
LIST YOUR BUSINESS WITH
STRAIGHTEN-UP-NOW!
If you are a professional organizer and would like your business to be listed in this directory, please go to the Directory Form page. Fill in the information, review the information on the page with regard to renewals, removals, etc., and submit your payment (securely through Squarel). You will be contacted (within one week or less) regarding your request for listing.
---
---
Click the lavender bar on the left and subscribe to the RSS feed to be notified of new listings as they become available.

---
Did you like this?  Please share it! Thanks in advance.
---
No matter where you are in life (stay-at-home mom, full or part time employee, retired, etc.) you can make a good income with a website.  Whether you write books, make crafts or something else, I highly recommend SBI.  It's the reason for this website.  Check it out below and become another solopreneur!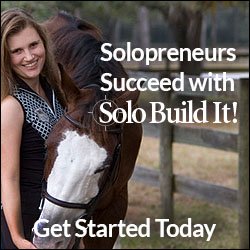 Hello!  This is Shelly Morton, the author of this website. I know you hear a lot of hype about making money from home and building a successful website.  I speak from experience as a solopreneur, I have succeeded with Solo Build It! There is simply no better way to build an online business.  Nothing else compares.  It's not a "get rich quick" scheme.  SBI provides you with all the tools and tips you need to be successful.  You put in the work and SBI will help you succeed!  SBI is simply the BEST way to get started for any "solopreneur."

---
Return to top of Connecticut