How to Information on
Refrigerator Cleaning
Refrigerator Cleaning
Refrigerator Cleaning: Is your refrigerator turning into a petri dish or is it sparkling clean and inviting? I hope not it's not a petri dish!

Refrigerator cleaning is never pleasant, but it doesn't have to be a chore!
You might ask yourself: "Why should I spend the time cleaning my refrigerator?"

Here are some reasons why you should:
You won't risk getting sick on spoiled food and bad bacteria,
You will have less food spoilage,
Less food spoilage means you save money,
A clean refrigerator operates more efficiently, you'll save on those energy bills as well!
---

What to Do?
Here are some simple things you can do on a regular basis to make it easier:

Create space: Throw out anything old before going to the grocery store. You'll have more room for your perishables and put up the groceries quickly.
Wipe Out: Regularly wipe up spills. It will save time cleaning later. Blot up as much as you can with paper towels. Use a sponge with warm soapy water to get up the sticky spots.
Wipe Off: Wipe off the smudges, fingerprints, door handles with a pop-up cleaning cloth after doing the dishes.
---
Washing Your Refrigerator
Plan on a good general refrigerator cleaning day at least two times a year.  May choose spring and fall, but whatever works best for you.

Don't use harsh chemicals, detergents or cleaning supplies.
The best and safest thing to do is to make a simple cleaning solution:
1/4 cup of baking soda
1 quart of warm water
Baking soda serves as a great sanitizer, odor remover and brightener. There's no need to rinse afterward unless you've used too much and there is a residue. If that happens, simply wipe it off with a clean, damp rag.
If you use a soapy water mixture, make sure to rinse and wipe dry with towels to remove soap traces.
---
General Cleaning Instructions
Round up your bucket, sponge and paper towels.
Empty the refrigerator and freezer of all contents (put perishables in another refrigerator or ice chest/cooler).
Throw away any spoiled foods or outdated products.

Prepare your cleaning solution above.
Remove shelves, drawers, crisper bins, etc. Put them in the sink or bathtub. You can spray them with a mild sanitizer and let them soak while wiping out the main compartment.
Wipe down walls, door, rubber gasket around the edge of the door.
Wash the wire or glass shelves. Place them in the sink or bathtub. Wipe them down with the cleaning solution. Wipe, dry and replace in the refrigerator compartment.
Scrub shelves and bins well. Rinse, shake off excess and dry. Return to the refrigerator compartment.
Line crisper drawers with paper towels or wax paper.
Return items to the refrigerator in an organized fashion.
Be sure to group similar products together: salad dressings with salad dressings, etc.
Empty refillable ice cube trays and fill with fresh water. Return them to the freezer.
Empty automatic ice maker bucket.  Start with a fresh batch of ice!
---
Keep it Clean
Now that you've done all that hard work, keep it clean in between times and save yourself some hard scrubbing later.

Wipe all jars, bottles, cans and other containers with a paper towel or clean cloth before putting them back.
Rinse and wipe dry fresh fruits and vegetables before putting them in the crisper drawers.
Use a refrigerator deodorizer to keep it fresh.
---
Tackling the Freezer
What about the freezer?
Refrigerators today are frost free. Defrosting is almost a thing of the past. If you have a more antique version that needs defrosting, be sure to defrost when the frost build up is approximately 1/4 inch. It will save you time.  When defrosting, never use a knife, you can hurt yourself and the appliance.
***
Steps to tackle what's in the freezer:

Remove all items in the freezer,
Throw out anything that is old, outdated or has freezer burns,
Check the food storage guidelines to be sure it's good to keep,
Wipe down the inside of the freezer,
Put like things together: Veggies with veggies, meats with meats, etc.,
Return items to the freezer,
Be sure to do this quickly before things defrost.
---
Do You Have a Great Refrigerator Cleaning Tip?
Do you have a great refrigerator cleaning tip? Share it!
What Other Visitors Have Said
Click below to see contributions from other visitors to this page...

Defrosting freezers or refrigerators Not rated yet
When you have removed all the frost, pat dry, then (in off position) spray it with veg. spray, close door for a minute or so. At this point turn back on …
---
Links to Other Information
Go to: Bathroom Cleaning Tips
Go to: Carpet Stain Removal
Go to: House Cleaning Tips
Go to: Kitchen Cleaning
Go to: Refrigerator Cleaning
---
Click the lavender bar on the left and subscribe to the RSS feed to be notified of new listings as they become available.

---
Did you like this?  Please share it! Thanks in advance.
---
No matter where you are in life (stay-at-home mom, full or part time employee, retired, etc.) you can make a good income with a website.  Whether you write books, make crafts or something else, I highly recommend SBI.  It's the reason for this website.  Check it out below and become another solopreneur!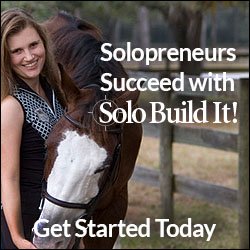 Hello!  This is Shelly Morton, the author of this website. I know you hear a lot of hype about making money from home and building a successful website.  I speak from experience as a solopreneur, I have succeeded with Solo Build It! There is simply no better way to build an online business.  Nothing else compares.  It's not a "get rich quick" scheme.  SBI provides you with all the tools and tips you need to be successful.  You put in the work and SBI will help you succeed!  SBI is simply the BEST way to get started for any "solopreneur."

---
Return to top of "Refrigerator Cleaning"