BEST FRIENDS PET CARE
SIT, STAY, ROLL OVER & READ!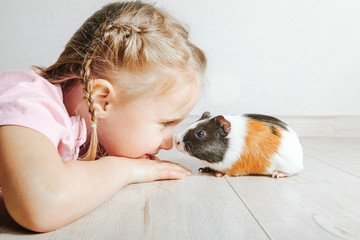 Best Friends Pet Care:  Whether you're young, old, or somewhere in between, having a pet provides many benefits!
The tips on this page will provide you with some benefits, general guidelines and resources for age-appropriate care for both your pet and you children.
So, sit, stay, stay, roll over and read!
---
Best Friends Pet Care
General Tips for Various Ages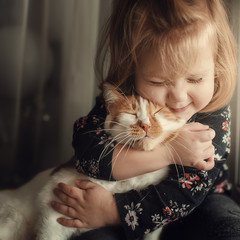 Young children:  Caring for a pet will:
Help you child or children learn responsibility if they do the feeding, cleaning up, etc. at an age-appropriate level. 
The same can be true for a slightly older child.
However, there are certain precautions that need to be taken into consideration.  For example, if you bring home a kitten or cat, it could be a health hazard for your child to clean the cat's litter box as children tend to touch their eyes, noses, and mouths a lot.
Teaching your child to provide fresh food and water should be a task most young children can achieve with minimal or no supervision.
 Older child (think preteen or teen):
It's important to stress expectations and responsibilities before getting any pet. 
Reinforcing that food, water, walking, etc. is something that must be done at least once, if not more often every day, not just when they feel like it, is essential.
Emphasizing the fact that they can't skip a day just because they have schoolwork, sports, or they are tired or don't feel like it is not an option!
It's often a good idea with preteens and teens to put this in the form of a simple contract that they and you both agree on the terms and conditions.  Both parents and child or children sign the contract.
The contract should also outline consequences for the child should they be negligent in the care of the pet and someone else must perform the task.
Everyone should agree and be on the same page.  If you can't come to an agreement, please don't purchase the pet unless you are prepared to take over the care of the animal yourself.
---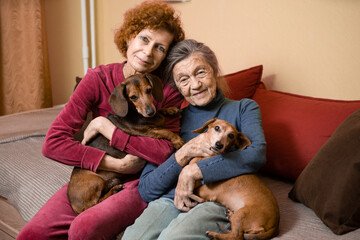 For senior citizens, there are great health benefits such as:
Lowering blood pressure,
Reducing loneliness,
Better mental health,
Creating options for a more active lifestyle as pet care (such as walking the dog) will get them up and out of the house and out of in front of the television! 
Many hospitals and extended care facilities permit visits from pets (with proper shot records and inspection) that provides positive benefits for the ailing patient.  There are many hospitals that have care dogs visit their facilities on a regular basis.
---
For those of us who are neither a young child, an older child, or senior citizen, having and caring for pets provides similar advantages.  Who doesn't love a good snuggle with a dog or cat or play time?  More often than not, the benefits outweigh any potential negatives.

One word of general caution though, is to consider the age of the person, how long the animal will typically live, and the age of the animal being adopted.

---
Best Friends Pet Care
Age Appropriate Suggestions
Here are some suggested age-appropriate tasks for your best friends pet care:
Toddlers (Around Age 5):
·         Help parents with placing the food/water into pet dishes.
·         At this age, however, the parents should still put the food/water dishes down for the animal (especially dogs) as sometimes even a docile dog can become overexcited about food and cause an issue.
·         Assist getting out and putting up pet toys
·         Assist with minor clean ups or spills (with some minor assistance.  This also depends on the mess and the child.
·         Assisting with pet grooming such as brushing.
Older Children (Around Ages 5 to 10):

·         Putting out food and water.  Depending on the animal, some parental supervision might still be required (especially dogs) as they can become over excited.
·         Cleaning of pet areas such as sweeping the pet kennel or cage, cleaning food/water bowls, shaking out beds or rugs, etc.
·         Grooming such as brushing.  Assistance with bathing might also be appropriate depending on the child and the size of the pet involved.
·         Letting the pet outside and back in the home when the pet needs to eliminate.
·         Help with walking or other exercise activities, once again depending on the child's size and the size of the animal and its temperament.
·         Cleaning up any spills or accidents making sure the child thoroughly washes his/her hands once the task is complete.
Ages 10 and Older:

·         Most children at this age are usually able to assume most aspects of pet care routine unless the animal is very large (think large dog, horse, etc.)
·         Food, water, exercise, cleaning up after messes and spills should be done by the child who wanted the pet
·         Beware that getting a preteen/teen to scoop up the feces in the yard will probably one of the hardest tasks to get them to complete.  Nobody likes being the "pooper scooper," but it's a task that must be done.  If you already have a contract in place with appropriate agreed upon consequences for negligence, a simple reminder of the consequences should help.  What teen wants to give up hanging out with friends if his younger sibling scoops the poop for him/her?
---
Regardless of whether you bring home a dog, cat, goldfish, or chicken, etc. the Animal Care Guidelines on Animal Care Guides, Articles & Resources - Caring Pets is a great resource to read with regard to your best friends pet care. 
I would suggest reading about the care guidelines on this website pertaining to the animal your child wants to adopt before the pet is purchased.  If your teen wants to adopt a snake, do you really want to be purchasing live mice or feeding that snake?  Something to consider!
 ***
Be sure to take these suggestions into consideration when deciding on which pet you want to adopt and care for.  Your best friends pet care is of vital importance!
---
Click the lavender bar on the left and subscribe to the RSS feed to be notified of new listings as they become available.

---
Did you like this?  Please share it! Thanks in advance.
---
No matter where you are in life (stay-at-home mom, full or part time employee, retired, etc.) you can make a good income with a website.  Whether you write books, make crafts or something else, I highly recommend SBI.  It's the reason for this website.  Check it out below and become another solopreneur!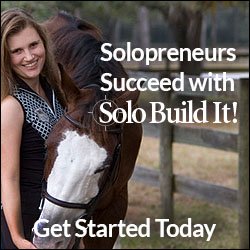 Hello!  This is Shelly Morton, the author of this website. I know you hear a lot of hype about making money from home and building a successful website.  I speak from experience as a solopreneur, I have succeeded with Solo Build It! There is simply no better way to build an online business.  Nothing else compares.  It's not a "get rich quick" scheme.  SBI provides you with all the tools and tips you need to be successful.  You put in the work and SBI will help you succeed!  SBI is simply the BEST way to get started for any "solopreneur."

---
Return to top of Best Friends Pet Care.