SMALL SPACE SOLUTIONS
Small Space Solutions: Do you have a small space? Are you considering downsizing?
If you are, I believe the article below will be of interest to you. The article gives not only expert advice, but also practical advice from someone (a woman with a family and pets) who has actually lived it!
Whether you are looking to downsize or already live in a small apartment, townhouse, tiny home, etc. the practical advice and questions in this article should get you thinking about your small space solutions.
I hope you find these small space solutions of benefit.
---
Small Space Solutions:
Big Questions for
Small Spaces
[from Spring-Summer 2011 Issue of
Good Neighbor—State Farm Magazine]
When Becky Tillery and her husband bought a 1, 180-square foot house in a historic area of Huntsville, Alabama, many of her friends thought she was crazy: How was she going to cram three kids, two adults and a dog into such a tiny space?

But Tillery knew the 1950s cottage-style ranch would work for her growing family. And she's not alone in her move to scale back. Houses are getting smaller.  The average size of a new single-family home in 2009 was 2,438 square feet, compared with 2,521 in 2007, according to the National Association of Home Builders. And many more people are opting to rent apartments. In a May 2010 National Apartment Association survey, 76 percent of people said they believe renting is a better option than buying in the current market.

But before you sell off your furniture and books and move your family into a loft, there are questions to ask about living smaller, both on a practical and financial level.

Small Space Solutions:
Can't You Live Without
Some Rooms?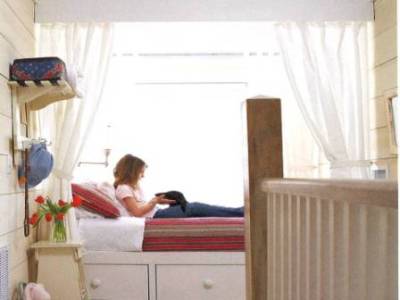 Thinking flexibly about your spaces is key, says Tillery. She doesn't demand certain functions for certain rooms. A closet may be a dining room or a home office. "I compartmentalize and shift spaces, so if a closet needs to be repurposed or a room needs to serve a couple of different functions, then it happens," she says. For her that included adding a small-scale crib to her daughter's 9x10 room for the fourth child she's expecting and creating a play area for all the kids in some extra space in the boys' larger room. "They were willing to make the change, even though it took space from them, so the baby could have somewhere to be!" she says.

Prioritizing is paramount, says Aaron Able, managing editor of the popular design website Apartment Therapy. "Is it more important for you to have a larger kitchen, or a second bedroom for guests?" Able asks. Finding a floor plan that expresses those needs can make a huge different in the livability of the space. Make a list and include the size of the rooms needed – then start to think whether living smaller will work, Able says.

---
Small Space Solutions:
Are There Benefits to Your Family?
Sure, Tillery's living spaces can feel a bit crowded, but there are positive aspects. "I never have to wonder what the kids are doing because I can always hear or see them," she says. "And my kids have grown up understanding you can't just keep getting more stuff. You have to make trade-offs and cycle out clothes and toys you no longer use."

For a family it can be empowering. "We spend time together," Tillery says. "We can't all go to our separate spaces and isolate ourselves. There's room for private time, of course, but a house this size encourages togetherness."


---
Small Space Solutions:
What Are the Ultimate Trade Offs?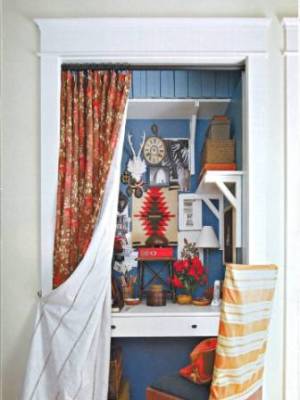 Every living arrangement has compromises, and reduced square footage is no different. Fivecoat-Campbell hasn't given up her mom's China, even though she can't display it. "There are things I have in storage that I haven't gotten rid of. We may not need them, but there's an emotional attachment," she says.

But it's a small price to pay for other freedoms, including lower house payments, a smaller carbon footprint and a higher quality of life. "I live on a huge lake and in the mountains, so we love to hike and canoe and spend lots of time outdoors," she says. "If I neglect the house – I mean, let it get really dirty – it takes me all of two hours to clean it top to bottom."

Living smaller doesn't necessarily mean going without. In fact, when it came time to renovate a bath, Tillery invested in custom cabinets, and better fixtures and tile for storage space usability. "With so many people using it, this bathroom gets a lot of wear and tear, so going high-end made sense," she says.

Able seconds that: "In small spaces, higher-quality materials and finishes make a really big different." And because you're outfitting a smaller space, you can spend a bit more.

Fewer rooms don't necessarily equal cramped quarters. If you live in them and think about them the right way.

"I was at a party recently in what was probably a 4,000-square-foot house," Tillery says. "It was gorgeous. But I was standing there, looking around at all that space and thinking, 'Wow. I wouldn't trade my little house for all of this. I like my house. It's dozy and homey.' And that was really a satisfying moment.

---
Shelly's Comments:
I hope you enjoyed this article about small space solutions.
While it doesn't address every problem, or specific instances, it does give an over-view and some practical advice about small space solutions and whether downsizing might be right for you and your family.
If you have a small space and have suggestions of your own, please use the form below to share your small space solutions with others. Or you can always use the Contact Me page to submit your small space solutions.
---
Do You Have a Great Small Space Solution?
Do you have a great small space solution? Do you live in a small space and have some practical advice? Share it!
---
Click the lavender bar on the left and subscribe to the RSS feed to be notified of new listings as they become available.

---
Did you like this?  Please share it! Thanks in advance.
---
No matter where you are in life (stay-at-home mom, full or part time employee, retired, etc.) you can make a good income with a website.  Whether you write books, make crafts or something else, I highly recommend SBI.  It's the reason for this website.  Check it out below and become another solopreneur!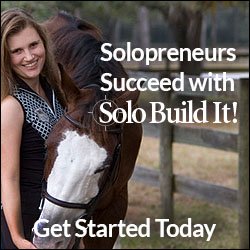 Hello!  This is Shelly Morton, the author of this website. I know you hear a lot of hype about making money from home and building a successful website.  I speak from experience as a solopreneur, I have succeeded with Solo Build It! There is simply no better way to build an online business.  Nothing else compares.  It's not a "get rich quick" scheme.  SBI provides you with all the tools and tips you need to be successful.  You put in the work and SBI will help you succeed!  SBI is simply the BEST way to get started for any "solopreneur."

---
Return to top of Small Space Solutions