Laundry Tips
Laundry Tips: Laundry can seem like a chore even if you're single. If you have a family, it can seem like a never ending, daunting task! Checking pockets, sorting, washing, drying, folding, ironing, wait a little while and repeat the process in a few more days!  That's why this page on laundry tips will be helpful.
---
Laundry Tips
Everyone Has Dirty Laundry!

Laundry is global. Everyone has dirty laundry! 
How would you like to use those antique wringer washing machines?
What about a tub and scrub board and hanging your clothes to dry outdoors in all kinds of weather? Feel better about your washing machine?
What about hiking your laundry to a stream or river and beating them against the rocks?
---

As much as we may dislike doing laundry, I think we can all be glad for the technological updates in laundry machines.

Well, thankfully, most of us will never have to experience doing laundry the old-fashioned way. Even though we're not using rocks and scrub boards etc., laundry can still get the better of any of us at times.
---

Learning how to have an organized laundry room will help you save time, energy and stress.
Learning to properly care for your clothing will also save you money and your clothes will last longer. It will also save you time as you won't have to be shopping for replacement clothing. You will also save on gas as you will spend less time running around town looking for clothes to replace those that were ruined.
In working with people to help them organize their homes, I've discovered that many people were never taught how to do laundry correctly or at all.
---

Many young people who venture away from home for the first time haven't a clue how to do laundry. The laundry tips on this page will help you whether you're new to laundry chores or have been doing laundry for years.
---
If you have a college student who lives away from home off campus and can't afford a washing machine and also doesn't want to use a laundromat, here's an easy suggestion for a portable washing machine.  While it might not do heavy jeans, etc., it may be able to take some of the load until they come home to visit and ask you to do their laundry!

---
Do you know any great laundry tips?
I am certainly not the world's expert on laundry, detergent, or how to wash clothes. It's wonderful when others share their wisdom.

If you have any great tips on laundry, share it with others by filling in the information below.
What Other Visitors Have Said
Click below to see contributions from other visitors to this page...

---
Laundry Tips on This Page
For more information on laundry, check the information on these pages:
Go to: How to Remove Stains,
Go to: How to Solve Common Laundry Problems,
Go to:  How to Wash Clothes,
Go to:  Laundry Room Organizers
Go to: Stain Removal Chart
Go to:  Tips on Laundry
---
Click the lavender bar on the left and subscribe to the RSS feed to be notified of new listings as they become available.

---
Did you like this?  Please share it! Thanks in advance.
---
No matter where you are in life (stay-at-home mom, full or part time employee, retired, etc.) you can make a good income with a website.  Whether you write books, make crafts or something else, I highly recommend SBI.  It's the reason for this website.  Check it out below and become another solopreneur!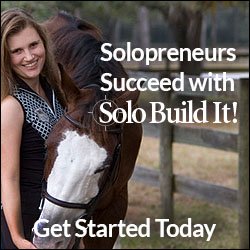 Hello!  This is Shelly Morton, the author of this website. I know you hear a lot of hype about making money from home and building a successful website.  I speak from experience as a solopreneur, I have succeeded with Solo Build It! There is simply no better way to build an online business.  Nothing else compares.  It's not a "get rich quick" scheme.  SBI provides you with all the tools and tips you need to be successful.  You put in the work and SBI will help you succeed!  SBI is simply the BEST way to get started for any "solopreneur."

---
Return to top of Laundry Tips