How to Videos
on Home Organizing
and Other Relevant Topics

How to Videos: If a picture is worth a thousand words, I wonder how much a how to-video is worth?
In light of today's technological era, more and more people are visual learners. Many people find that watching something live is much easier than reading and following directions.
In an effort to provide you with the most comprehensive information on organizing your home all in one convenient place, my goal is to start providing you with quality videos.
While I could produce these myself, I am time challenged and camera shy!
Instead, I've searched the Internet for the best visual information I could find with regard to home organizing.

---
While I will provide links to these elsewhere on this website where appropriate, this page will provide you direct links to all videos by category.
It takes a while to find and upload these so if you want to know when a new one is posted, please click the lavender bar to the left and subscribe to my RSS feed. It will notify you when a new page comes up on www.straighten-up-now.com.
If you find that a video is not working properly, you can use the Contact Me Page and I will get it taken care of pronto!

I hope you find these helpful.

Links to
How to Videos
---
Click the lavender bar on the left and subscribe to the RSS feed to be notified of new listings as they become available.

---
Did you like this?  Please share it! Thanks in advance.
---
No matter where you are in life (stay-at-home mom, full or part time employee, retired, etc.) you can make a good income with a website.  Whether you write books, make crafts or something else, I highly recommend SBI.  It's the reason for this website.  Check it out below and become another solopreneur!
---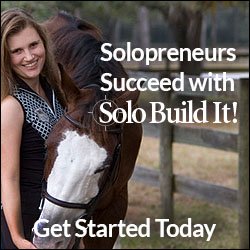 Hello!  This is Shelly Morton, the author of this website. I know you hear a lot of hype about making money from home and building a successful website.  I speak from experience as a solopreneur, I have succeeded with Solo Build It! There is simply no better way to build an online business.  Nothing else compares.  It's not a "get rich quick" scheme.  SBI provides you with all the tools and tips you need to be successful.  You put in the work and SBI will help you succeed!  SBI is simply the BEST way to get started for any "solopreneur."

Return to top of How to Videos