Georgia

Listing of Georgia
Professional Organizers
Georgia:
One of my goals for this website is not only to provide you with great information but, if you find you have the need for one-on-one assistance, Straighten-Up-Now.com wants to help you find assistance in your area.

If you need additional information, please contact the National Association of Professional Organizers (NAPO).
---
---
ACWORTH
LEAVE A LEGACY ORGANIZING, LLC
Owner: Alice Hughey
Goal: Alice Hughey of Leave a Legacy Organizing provides residential and estate organizing in North Metro Atlanta; whole house organizing from attic to basement and everywhere in between. A Certified Senior Advisor™ organizing seniors for now and the future. NAPO and NAPO Georgia member.
Phone: 404-514-5535
E-Mail: lalorganizing@att.net

---
ATHENS


Athens Home Organizer
Owner: Julia Marlowe
Goal: Julia Marlowe of Athens Home Organizer provides organizing services in your home: garages, attics, home offices, & closets. She organizes financial records and memorabilia and designs and installs storage units. She is available for credit counseling and public speaking on time management and organization.
Phone: 706-549-3336
E-Mail: julia@athenshomeorganizer.com


Let's Get It Straight, L.L.C.
Owner: Vicki Williams
Goal: Vicki Williams of Let's Get It Straight Organizes Atlanta and Athens areas. She devises a specified plan according to your organizing needs. She will then implement and teach you to maintain your newly accessible and functional system.
Phone: 404-840-8917
E-Mail: vicki@letsgetitstraight.net


---
ATLANTA
Love to Organize!
Owner: Whitney Love
Goal: Whitney Love of Love to Organize invites you to: get your home, home office or small office in shape. Enjoy a happier living and working space. Have more time to do the things you love.
Phone: 404-881-1128
E-Mail: love2organize4u@aol.com

Organized Solutions
Owner: Victoria Miller
Goal: Victoria Miller of Organized Solutions is a full service organizing firm offering client services to both commercial & residential clients. We bring peace, balance & harmony to everyday living and strive to exceed client expectations.
Phone: 404-320-1517
E-Mail: vmiller@organizedsolutions.biz

Real Order Professional Organizing
Owner: Terri Stephens
Goal: Terri Stephens of Real Order is a Certified Professional Organizer and Certified Relocation and Transition Specialist. Real Order specializes in residential, home office and senior downsizing/relocation services for overwhelmed, busy people. Call us and experience the difference Real Order can make in your life! NAPO and NASMM member.
Phone: 678-513-6585
E-Mail: Organizer@TheRealOrder.com

Vetter Productivity
Owner: Greg Vetter
Goal: Greg Vetter of Vetter Productivity creates systems and work processes for businesses that allow you to find any information in seconds and teaches you the A Vetter Way®system of how to work.
Phone: 404-250-1727
E-Mail: Greg@VetterProductivity.com


---
AUGUSTA

Messy to Magnificent
Owner: Shanda Penn
Goal: Shanda Penn of Messy to Magnificent enjoys working with clients who have minor organizing issues to Major chaos. She feels her strength is helping those with adult ADD, OCD, and Chronic Disorganization issues.
Phone: 706-231-4923
E-Mail: messytomagnificent@yahoo.com


---
CANTON
Time To Be Organized, L.L.C.
Owner: Tisha Johnstone
Goal: Tisha Johnstone of Time To Be Organized, LLC wants you to stop worrying about clearing clutter and start enjoying the things that are most important to you. Specializing in home organization with emphasis on photos/keepsakes.
Phone: 404-915-7738
E-Mail: timetobeorganized@gmail.com

---
CUMMING

GOAL Organizing
Owner: Kimberly Coxe
Goal: Kimberly Coxe of GOAL Organizing is your answer to; home/office organizing, real estate staging, interior redesign using what you already own and setting up a new home to its fullest potential.
Phone: 770-889-5323
E-Mail: kimberly@goalorganizing.com


---
DACULA

Southern Home Organizers
Owner: Melinda Anderson
Goal: Melinda Anderson of Southern Home Organizers would like to help you eliminate unnecessary steps in your daily routine so you can save time and focus your energies and free time on living a full life, call 770-595-0893 to get started!
Phone: 770-595-0893
E-Mail: melinda@southernhomeorganizers.com


---
HOSCHTON

Darling & Darling Organizers, L.L.C.
Owner: Cami Darling Wilson & Melanie Darling Graham
Goal: Cami Darling Wilson & Melanie Darling Graham of Darling & Darling Organizers specialize in the organization of homes, offices, and classrooms. Our services focus on bringing order to your busy life. We feature customized services for seniors. We organize...you relax!
Phone: 678-687-4372 or 678-687-3589
E-Mail: darlinganddarlingorganizers@yahoo.com


---
LAWRENCEVILLE

Let's Get Organized and Stage
Owner: Lydia Creary
Goal: Lydia Creary of Let's Get Organized and Stage serves the Lawrenceville area. Her mission is to effectively and creatively meet your home organizing, home staging, downsizing, and interior decorating needs.
Phone: 678-232-7225
E-Mail: lydia@letsgetorganizedandstage.com


---
NEWNAN

Professional Organizing Solutions, L.L.C.
Owner: Theda Kirby
Goal: Theda Kirby of Professional Organizing Solutions guides you through the process of clearing out clutter and establishing organized solutions which result in less stress and more time for the things in life which matter most.
Phone: 404-309-2614
E-Mail: organization@summergrove.net


---
RIVERDALE

Mae's Professional Organizing Solutions, L.L.C.
Owner: Mae Lada
Goal: Mae Lada of Mae's Professional Organizing Solutions deligently provides top residential and small business organizing services at competitive prices in Riverdale and surrounding metro areas.
Phone: 770-996-6998
E-Mail: accomplish@bellsouth.net


---
SAVANNAH

Simple Haven Organizing
Owner: Anna Burgstiner
Goal: Anna Burgstiner of Simple Haven Organizing has been organizing homes and small businesses since 2000 - member NAPO - 18 years prior experience as a tax paralegal and bookkeeper - whole house organizing with emphasis on paper management/storage systems.
Phone: 912-356-0081
E-Mail: simplehavenorganizing@yahoo.com


---
SUWANEE

Organized Delight
Owner: Kim Bauman
Goal: Kim Bauman of Organized Delight focuses on home and family life. Kim specializes in residential organization. She has been leading others in creating custom solutions to their organizational challenges for years.
Phone: 404-395-4381
E-Mail: kim@organized-delight.net

---
Disclaimer: Any reference obtained from this website to a specific commercial product, process, or service does not constitute or imply an endorsement by Straighten-Up-Now of the product, process, or services listed. Neither Straighten-Up-Now nor any of its members makes any warranty, express or implied, for any product, process or services listed on this website. Nor does it assume any legal liability for the accuracy, completeness, or usefulness of any information or the links on this website.
---
Do you know someone who might want to be listed on this Directory of Professional Organizers?
Feel free to download and send them the Directory Form.  We would appreciate it and I'm sure your friend will to!
---
LIST YOUR BUSINESS WITH
STRAIGHTEN-UP-NOW!
---
If you are a professional organizer and would like your business to be listed in this Directory, please go to the Directory Form page. Fill in the information, review the information with regard to renewals, removals, etc., and submit your payment (securely through Square). You will be contacted (within one week or less) regarding your request for listing

---
---
Click the lavender bar on the left and subscribe to the RSS feed to be notified of new listings as they become available.

---
Did you like this?  Please share it! Thanks in advance.
---
No matter where you are in life (stay-at-home mom, full or part time employee, retired, etc.) you can make a good income with a website.  Whether you write books, make crafts or something else, I highly recommend SBI.  It's the reason for this website.  Check it out below and become another solopreneur!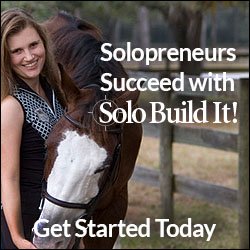 Hello!  This is Shelly Morton, the author of this website. I know you hear a lot of hype about making money from home and building a successful website.  I speak from experience as a solopreneur, I have succeeded with Solo Build It! There is simply no better way to build an online business.  Nothing else compares.  It's not a "get rich quick" scheme.  SBI provides you with all the tools and tips you need to be successful.  You put in the work and SBI will help you succeed!  SBI is simply the BEST way to get started for any "solopreneur."

---
Return to top of Georgia