New Jersey

Listing of New Jersey
Professional Organizers
New Jersey:
One of my goals for this website is not only to provide you with great information but, if you find you have the need for one-on-one assistance, Straighten-Up-Now.com wants to help you find assistance in your area.
If you need additional assistance locating a professional organizer in your area, please go to the National Association of Professional Organizers (NAPO) for more assistance.
---
BEDMINSTER

Kirna Consulting, L.L.C.
Owner: Eileen Barrett
Goal: Established in 1999, Kirna Consulting is a full-service organizing company for home and office and also offers productivity coaching, interior redesign, home staging, custom holiday decorating, business coaching and training for new organizers. Our services are completely confidential.
Phone: 973-714-7891
E-Mail: eileen@kirnaconsulting.com

---
FLANDERS
Collective Concepts, L.L.C.
Owner: Yolanda Mendez
Goal: Yolanda Mendez of Collective Concepts believes that organization promotes and supports success. She is very passionate about passing this message along to others, helping people transform making life in organized surroundings a reality.
Phone: 973-620-5416
E-Mail: conceptscollect@aol.com

---
FREEHOLD

Clear Aim Marketing & Organizing
Owner: Janice Marino-Doyle
Goal: Janice Marino-Doyle of Clear Aim Marketing & Organizing has with over 18 year's experience. You will benefit from Janice's unique ability to create systems that enable your home and business to operate more effectively and efficiently.
Phone: 732-462-2874
E-Mail: clearaim@optonline.com

---
FORKED RIVER

Neat n' Order by Lindsey, L.L.C.
Owner: Lindsey Mitchell
Goal: Lindsey Mitchell of Neat n' Order by Lindsey LLC works with people to organize and recreate systems that work for them. Clients appreciate Lindsey's patient, non-judgmental, and supportive work style. She organizes offices, kitchens, garages, bedrooms, and other spaces that need redefining. Call for an appointment to get the weight of clutter off your shoulders!
Phone: (732) 597-0687
E-Mail: neatnorderbylindsey@yahoo.com

---
HAMILTON

A Step Above Organizing Services, L.L.C.
Owner: Ingrid Trotman
Goal: Ingrid Trotman of A Step Above Organizing Services offers clutter reduction and control, spatial organizing, paper management, and downsizing/moving assistance. She can help you implement a personal system that will streamline your daily processes, perfect your spatial aesthetics and ultimately help you to lead a more balanced life.
Phone: 609-585-2952
E-Mail: ingridt@astepabove-organizingservices.com

---
MONTVILLE, NEW JERSEY

McOrganized!
Owner: Linda McHale
Goal: Linda McHale of Mc Organized! provides residential and small business organizing services. Linda believes in a wholeistic approach, and enthusiastically works with clients on clutter control, time management, and goal setting to achieve a more balanced life.
Phone: 973-452-8403
E-Mail: linda@mcorganized.com

---
NEW BRUNSWICK

Organized Havens, L.L.C.
Owner: Taryn Lamb
Goal: Taryn Lamb of Organized Havens, LLC provides residential and student organizing services to help you streamline your daily activities and simplify your life leaving you more time for your family, your faith, and the activities that are really important to you.
Phone: 732-690-3807
E-Mail: taryn@organizedhavens.com

---
PISCATAWAY

Sort Things Out
Owner: Eva Abreu
Goal: Eva Abreu of Sort Things Out, professional organizer and organizing coach, conducts workshops and gives presentations on the topic of decluttering and organizing: "How to Get Started", "How to Stay Motivated", plus more! She helps others learn how to declutter, get organized and Sort Things Out, one step at a time!
Phone: 1-877-708-0884
E-Mail: info@sort-things-out.com

---
PITMAN

Organized for Life! L.L.C.
Owner: Nancy Underwood
Goal: Nancy Underwood of Organized for Life! llc helps others create the organized, peaceful home or office that they have always wanted by developing solutions with each client that works specifically for their unique needs. Home ReDesign is available to create a "new" home using what you already have to transform a space. HomeStaging to ready your home for sale.
Phone:856-371-8784 Fax: 856-582-7246
E-Mail: organizedforlife@comcast.net

---
SOUTH RIVER

The Professional Organizer
Owner: Carole Luttkus
Goal: Carole Luttkus of The Professional Organizer servies the central New Jersey area, specializing in clutter control, closets, pantries, garages, basements and craft areas. Also available for speaking engagements.
Phone: 908-501-9623
E-Mail: theprofessionalorganizer@comcast.net

---
Disclaimer: Any reference obtained from this website to a specific commercial product, process, or service does not constitute or imply an endorsement by Straighten-Up-Now of the product, process, or services listed. Neither Straighten-Up-Now nor any of its members makes any warranty, express or implied, for any product, process or services listed on this website. Nor does it assume any legal liability for the accuracy, completeness, or usefulness of any information or the links on this website.
---
Do you know someone who might want to be listed on this Directory of Professional Organizers?
Feel free to download and send them the Directory Form.  We would appreciate it and I'm sure your friend will to!
---
LIST YOUR BUSINESS WITH
STRAIGHTEN-UP-NOW!
If you are a professional organizer and would like your business to be listed in this Directory, please go to the Directory Form page. Fill in the information, review the information with regard to renewals, removals, etc., and submit your payment (securely through Square). You will be contacted (within one week or less) regarding your request for listing

---
---
Click the lavender bar on the left and subscribe to the RSS feed to be notified of new listings as they become available.

---
Did you like this?  Please share it! Thanks in advance.
---
No matter where you are in life (stay-at-home mom, full or part time employee, retired, etc.) you can make a good income with a website.  Whether you write books, make crafts or something else, I highly recommend SBI.  It's the reason for this website.  Check it out below and become another solopreneur!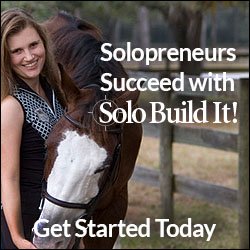 Hello!  This is Shelly Morton, the author of this website. I know you hear a lot of hype about making money from home and building a successful website.  I speak from experience as a solopreneur, I have succeeded with Solo Build It! There is simply no better way to build an online business.  Nothing else compares.  It's not a "get rich quick" scheme.  SBI provides you with all the tools and tips you need to be successful.  You put in the work and SBI will help you succeed!  SBI is simply the BEST way to get started for any "solopreneur."

---
Return to top of New Jersey