Garage Organizing

What's in your garage? Not sure? If the items in your garage are not your car, maybe you need some garage organizing help!
For a lot of people, the garage ends up being the dumping ground for things you don't know what to do with, don't want to think about or think you will get around to later. 
While throwing things in the garage and simply closing the door and forgetting about it may work for a while, it's not a good long-term plan. Why?
---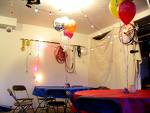 Garage Organizing
Providing Value to
Your Home
While garage organizing doesn't sound exciting, there are benefits that might make you reconsider the effort it takes:
According to many real estate experts the garage can give you extra living and entertaining space you didn't realize you had for a very small cash outlay.
If you decide to sell your home, most people concentrate on the kitchen and bathroom areas. While these two areas are important, especially to women, who tend to be the principal decision maker of home purchases, they are also the costliest to renovate. However, a clean, well-organized and cheerful garage is the Wow factor most men are looking for and the cost to spruce up the garage can be far less. Anything that can give you extra Wow is worth considering.
With a little planning and some time, you can reclaim your garage and make a useful, multifunctional space.
The garage organizing tips on this page will give you the help you need to get started.
---
Garage Organizing
What does it cost?
What about cost? Doesn't it cost a lot to do a garage makeover?
Not necessarily!
While you can perform a high-end costly garage makeover that would make Jay Leno green with envy, it's not necessary to break the bank. Any organizing project, including garages, have both a high-end, middle of the road, low-end plans.   Most people start somewhere in the middle cost range. It all depends on how creative you are, what your vision for the space is and what you decide to purchase to organize the stuff in your garage.
Do you feel overwhelmed or don't know where to start?
High-end, middle of the road, low-end or no end in sight, here are my suggestions to help you with your garage organizing and give you the functionality you want and deserve:
---

Garage Organizing
Step One
Preparation: Preparation is key to any project.
You most likely have a lot of stuff that is trash or not worth keeping. Therefore, before you begin, I suggest rounding up lots of bags for trash and boxes for things you want to keep while going through the next step.
If time, money and space allow, you could even rent a storage Pod of some kind for your driveway to put your items in.
Pods have the advantage of letting you lock up your garage items for safety.
Having everything out of the way frees up the garage space while you perform any cleaning, painting, etc. that you feel is necessary.
This is especially helpful if you will be hanging drywall, installing Slatwall, painting the floor or installing floor tiles, etc.
---
Garage Organizing
Step Two
Sort It Out: I know you probably dislike this step, but all organizing projects involve sorting. Sorry!

Take time and don't rush through this step just because you may not find it enjoyable.
Look through the Basic Principles and Other Things under the Start Here section for tips and information to help you with the sorting process.
You can also use the Trash, Keep, Recycle

,

Donate sorting tools under the Free Stuff section to get you started.
The good news is, once you've completed this portion of your project, you will not only feel better, but the rest of the steps will be a breeze.
---
Garage Organizing
Step Three
Trash It/Donate It/Recycle It:  This is the next step.
Don't hesitate; take the Trash to the dump the minute you've finished sorting.
Be sure to dispose of items like paint, old motor oil, etc. properly. Check with your city for guidelines on disposing of hazardous items.
Next take Recycle items to the recycle facility and the Donate items to your favorite charity of choice.
Make sure to complete these three steps before moving forward. You will avoid the temptation to keep something you already decided to discard.
Clearing the space will make it easier to complete the rest of the project!
---
Garage Organizing
Step Four
Plan It: This portion of the project will take some thought and planning on your part. It will be very specific to you and your particular garage space and what you want to do with it. Make sure you can afford the plan you choose, as some items can be costly.
Here are some things to think about and questions to ask yourself before you get to the next step (Design):

What do I want the garage to be used for? (Examples: protect my car; workshop area; overflow entertainment space; play space for kids; storage for sports equipment, holiday decorations, garden supplies, etc.).
Do repairs need to be made? (Examples: mold, mildew, rotting wood, bad ceiling joists, eliminates a flooding problem, etc.)
What type of items do I have that will need to be stored? (Examples: large quantities of small items such as nails, screws, nuts, bolts, etc.; paint cans and supplies; bicycles, balls, skis and other sports gear; lawn mowers, leaf/snow blowers, rakes, shovels, etc.; car/motorcycle, etc.).
What type of functional storage space already exists in my garage? (Examples: drywall, pegboard or unfinished walls; free standing shelves, built in shelving or overhead storage racks; workbench, etc.).
Do I need to add anything? (Examples: hang drywall, pegboard or install Slatwall to better utilize my vertical space; install workbench and tool storage area; purchase organizing equipment specific to what I will be storing; install overhead racks to utilize ceiling area better).
Do I want to add color and Wow? (Examples: paint the walls or floor; add garage floor tiles, etc.)?
Taking time to decide what you want up front will save you time, money and trips to the hardware store later!
---
Garage Organizing
Step Five
Design It: Now that you've thought through the questions above, take some time to draw a layout of the space and design what you want. You don't have to be an architect or an interior designer.
A pencil, some graph paper, a tape measure and a ruler are the only tools you will need.
Measure your garage area and draw it on the graph paper, to scale (1 square/graph = 1 foot of garage).
Draw in any existing features you intend to keep (work bench, built in shelves, etc.).
Make trips to home improvement, hardware stores, etc. to find items you want to add to your space.
Get specific measurements (height, width, depth). Now go back to your space and make sure what you want will fit. Measure carefully.
Sketch it in on your drawing. Once you have the design the way you like it, you can purchase the items you need to complete the project.
Be sure to install drywall/pegboard before you paint so you can paint it to match your walls (unless you're installing Slatwall – you'll want to paint then install).
Paint the ceiling, then walls. Paint the floor last. Don't be afraid to use your imagination!!
Have a design theme and add some splashes of color. Make it interesting!
---

Garage Organizing
Step Six
Hang It/Store It/Stack It: Take a deep breath. You're in the home stretch and almost done! Time to get out those garage shelves, boxes, bins, baskets, bicycle lifts, etc. that you purchased.
Install items such as overhead storage, bins, lifts, etc. according to manufacturer specifications and directions.
Be sure to secure them safely and anchor items to be hung on the walls or ceilings with appropriate hardware. Use a stud finder and always anchor items securely to studs, not drywall. Safety first! Get all storage equipment installed first.
Next, get your Keep items and start putting them away utilizing those great organizers you purchased and installed.
Hang the bicycles up off the floor; store the paint and painting supplies securely and away from the reach of children.
Put the rakes, shovels, leaf/snow blowers on their appropriate wall racks; stash basket balls, tennis balls, etc. in their own baskets.
Keep going until everything is in the place you designed for it on your plan.
Small items such as nails, screws, washers, nuts, bolts, etc. can be sorted in separate containers. Old baby food or canning jars make wonderful places to store these items.
Be sure to stack bins safely so they won't tip over.

---
Garage Organizing
Last Things
If you rented a POD, be sure to call for a pickup so you can regain the use of your driveway and any deposits you may have had to put up!
Viola!
Congratulate yourself! You're done with your garage organizing and your garage is picture perfect!
Now put that car back in the garage and celebrate!
---
---
Do You Know of a Great Garage Organizing Tip or Product?
Do you know of a great garage organizing tip or product? Share it!
What Other Visitors Have Said
Click below to see contributions from other visitors to this page...

Is a Garage for Cars, Storage, or Both? Not rated yet
Walk into anyone's garage. What will you see? Probably 50% of the time there will be anything but a vehicle there. If there are 2 or more garages …
To Build or Not To Build Not rated yet
To Build or Not To Build Hi...I am pretty good about keeping my garage as clutter free as I can, but now I have a bit of a dilemma. I am considering …
---
Click the lavender bar on the left and subscribe to the RSS feed to be notified of new listings as they become available.

---
Did you like this?  Please share it! Thanks in advance.
---
No matter where you are in life (stay-at-home mom, full or part time employee, retired, etc.) you can make a good income with a website.  Whether you write books, make crafts or something else, I highly recommend SBI.  It's the reason for this website.  Check it out below and become another solopreneur!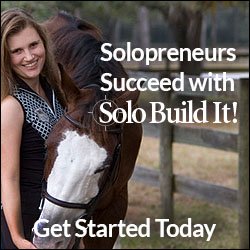 Hello!  This is Shelly Morton, the author of this website. I know you hear a lot of hype about making money from home and building a successful website.  I speak from experience as a solopreneur, I have succeeded with Solo Build It! There is simply no better way to build an online business.  Nothing else compares.  It's not a "get rich quick" scheme.  SBI provides you with all the tools and tips you need to be successful.  You put in the work and SBI will help you succeed!  SBI is simply the BEST way to get started for any "solopreneur."

---
Return to top of Garage Organizing