VENDOR'S PAGE
The vendors listed on this page have met the criteria for advertising on this website: Straighten-Up-Now.com.  They are being provided as a service to our readers and subscribers looking for quality products and services.  
The owner and editor(s) of Straighten-Up-Now.com, and any of their affiliates, are not responsible for the content of any paid ads, unless otherwise specified.
The owner and editor(s) of Straighten-Up-Now.com, and any of their affiliates, are also not responsible for any of the products offered by any of the vendors listed on this page.
Being listed on this Vendor Page does not constitute an endorsement of either the company and/or the products/services offered by any particular vendor by the owner and editor(s) of Straighten-Up-Now.com.
If you have questions and/or comments, they are more than welcome. Click here to contact me.
---
If you would like to place an ad on this site, please go to our Advertiser's Page for details and instructions.
---
Emergency Preparedness Vendors
---
AFFILIATE INFORMATION
The following is a list of companies that Straighten-Up-Now.com uses for a very small amount of passive, residual income.  Purchases made through any affiliate links dos not cost you, the customer, any additional money.
We Are Currently Affiliated With the Following Vendors:
Amazon
Harvest Right
---
Click the lavender bar on the left and subscribe to the RSS feed to be notified of new listings as they become available.

---
Did you like this?  Please share it! Thanks in advance.
---
No matter where you are in life (stay-at-home mom, full or part time employee, retired, etc.) you can make a good income with a website.  Whether you write books, make crafts or something else, I highly recommend SBI.  It's the reason for this website.  Check it out below and become another solopreneur!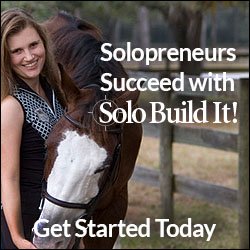 Hello!  This is Shelly Morton, the author of this website. I know you hear a lot of hype about making money from home and building a successful website.  I speak from experience as a solopreneur, I have succeeded with Solo Build It! There is simply no better way to build an online business.  Nothing else compares.  It's not a "get rich quick" scheme.  SBI provides you with all the tools and tips you need to be successful.  You put in the work and SBI will help you succeed!  SBI is simply the BEST way to get started for any "solopreneur."

---
Return to top of Vendors Page