Remodeling Estimates

Remodeling Estimates
Why Remodel?
Remodeling Estimates: If you feel you're as organized as you can be, but still need more room, the question becomes:

Is it better to remodel and stay where you are, or would it be better to buy another home and move?
That's really a question only you can answer. However, most real estate experts state that you should expect the cost of moving to approximate 10% of the home's current value. That's in addition to the cost of a new house and any changes in mortgage, taxes, insurance and upgrades!
There are many reasons why people need or want to remodel. Some of those reasons include:
Add more space,
Update old décor,
Curb appeal,
Getting a space ready for resale.
Whatever the reason, some projects may add value while others don't. You may recoup more than you spend, but it's actually possible to spend more than you will ever recoup!
The payoff can depend on numerous factors:
Condition of the house overall,
Value of similar houses in the neighborhood,
Availability of new homes in the area,
Rate at which property values are changing,
Location, Location, Location,
The prevailing market at the time.
---
What to Remodel?

Once you're nailed down your decision and your plans to remodel (pun intended), here are the suggestions from top industry experts about what to remodel:

KITCHEN: Add usability. Install dual sinks, cooking stations, etc. Don't overlook current trends in esthetics such as granite counters, stainless steel appliances, ceramic tile, updated kitchen cabinets and hardware. Consider adding space with a breakfast noon. Add storage with a walk-in pantry. Consider multi-function livability by adding a mudroom hobby area or office computer station.
BATHROOM: To add light without losing privacy, consider adding a sky light or replace old windows with glass blocks. Gain additional space with a walk-in dual shower, recessing medicine cabinets or using a curved shower curtain rod. Add functionality with dual sinks and/or countertop space and vanities. Consider current esthetic trends with ceramic tile, stone flooring and/or countertops, heated towel bars and/or floors.
WINDOWS: New windows not only help you realize additional savings in monthly utility bills, but prospective buyers view windows the same way they do the structure of the home itself. Failing to update old windows can result in lower resale or no offers at all! Consider the style of your home and add appropriate types of windows. In other words, don't put contemporary looking windows in a classic Victorian home. Tilt to clean windows will make the prospective new homeowners happy as well.
PAINTING AND SIDING: Remodeling your exterior involves both maintenance and curb appeal issues. Vinyl siding looks fresh and tidy every year and has minimal upkeep but can be a problem in historical home areas. Stucco siding can be updated with a new polymer covering that is sprayed or troweled onto a fiberglass mesh base.
Once you've made the decision to remodel, you need to know how to maximize your remodeling dollars. That's where remodeling estimates can help.
---
REMODELING ESTIMATES -- 2006 TOP REMODELING PROJECTS**
According to Remodeling Magazine, the projects listed on this chart were 2006's top remodeling projects that added the greatest amount of resale value to your home.
While the monetary expenditures may not be current, this does give an overview of how different rooms can actually add value if remodeled correctly:
| | | | |
| --- | --- | --- | --- |
| PROJECT | JOB COST | RESALE VALUE | % COST RECOVERED |
| Bathroom (midrange) | $15,899 | $11,857 | 74.6% |
| Bathroom (upscale) | $38,165 | $29,529 | 77.40% |
| Kitchen (minor midrange) | $17,928 | $15,278 | 85.20% |
| Kitchen (major midrange) | $54,241 | $43,603 | 80.40% |
| Kitchen (major, upscale) | 107,973 | $81,896 | 75.90% |
| Siding Replacement (upscale) | $13,149 | $11,573 | 88.00% |
| Siding Replacement (midrange) | $9,134 | $7,963 | 87.20% |
| Attic Bedroom Remodel (midrange) | $44,073 | $35,228 | 79.90% |
** Adapted from Remodeling Magazine's "Cost vs. Value Report." Available at Remodeling Online, http://www.remodeling.hw.net [remodeling estimates]
---

Remodeling Budget
If you've made the decision to remodel your home, the first task is to create a realistic budget. This involves careful pre-planning and research. Here are some guidelines to help you with remodeling estimates and get you through the process.

---
Before You Budget
Visualize the new space: Make sketches or have someone do it for you. It's easier to plan things you can actually see.  You may find some apps or online resources to help you with this.
Talk to others: Other people can give you valuable information. Find someone who has performed a similar remodeling project. Find out what worked, what didn't and what you can expect. Read magazines, books, etc. to be as informed as possible ahead of time. Visit websites like DIY or HGTV and others such as renovation listservs. Watch instructional videos. Take copious notes to refer to later on.
Plan and think ahead: Will this add value to your home? If so when in 5, 10 15 years, maybe never? Will this remodel require you to pay additional property taxes? Pay special attention to assessing the value of similar homes in your neighborhood. Are you wanting to add additional comfort or pleasure, or do you need to add more space for your growing family? The general rule of thumb is that if you plan to stay for at least 10 years, almost any renovation will ultimately be worth its, cost some exceptions apply.
---
The Remodel Budget Process

How much money do you have to spend? Will you have to borrow? Will this strain your budget? Calculate your remodeling estimates first.
Calculate your debt-to-income ratio. If you need to borrow, you need to know whether you can handle the extra debt.
If you work with an architect, interior designer or other contractor, bring drawings, budget and other figures with you. They can help you break down the cost factors.
If you're doing it yourself, you will be responsible for estimate the project costs, labor, permit fees, etc. You will also need to create a project timeline to help you plan the project and budget efficiently.
Use the following FREE FORM to help you with your remodeling estimates and calculate your remodeling budget.
---
Another resource:  The Visual Handbook of Building and Remodeling.
---
Have A Great Story About Remodeling or Construction?
Do you have a great story about remodeling or construction? Share it!
What Other Visitors Have Said
Click below to see contributions from other visitors to this page...

---
Click the lavender bar on the left and subscribe to the RSS feed to be notified of new listings as they become available.

---
Did you like this?  Please share it! Thanks in advance.
---
No matter where you are in life (stay-at-home mom, full or part time employee, retired, etc.) you can make a good income with a website.  Whether you write books, make crafts or something else, I highly recommend SBI.  It's the reason for this website.  Check it out below and become another solopreneur!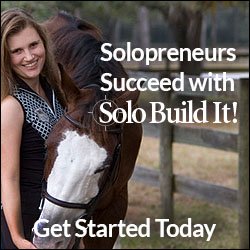 Hello!  This is Shelly Morton, the author of this website. I know you hear a lot of hype about making money from home and building a successful website.  I speak from experience as a solopreneur, I have succeeded with Solo Build It! There is simply no better way to build an online business.  Nothing else compares.  It's not a "get rich quick" scheme.  SBI provides you with all the tools and tips you need to be successful.  You put in the work and SBI will help you succeed!  SBI is simply the BEST way to get started for any "solopreneur."

---
Return to top of Remodeling Estimates