Food Preservation
Tips & Guidelines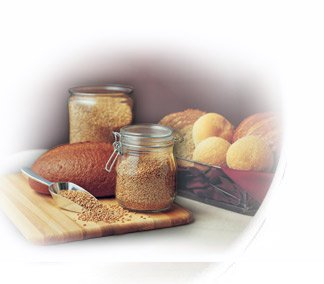 Give Us This Day
Our Daily Bread
Food Preservation:  Does it sound strange to have pages of information regarding food, food preservation and food safety on a home organizing website?
I can assure you that the subjects really are connected! Part of good organization includes not just keeping things tidy, but also being prepared, planning ahead and knowing how to store many things.
Having enough food and water is basic to life. If you live in the United States of America, few of us have had to deal with food scarcity like people in other parts of the world.  Pretty much everyone has food in their homes.  Even those who are low income and struggle financially have access to food through various charitable organizations and local Food Banks.
Most families keep food on hand.  Even single people, bachelors and retired people who don't cook typically have snacks and cold beverages in their fridge!
Whether you're single, feeding a family or cooking for just the two of you, be sure that the food you store is safe and adequate for your needs. Some people find this difficult because they don't enjoy cooking. Others simply don't know what to do because they lack information and instruction.
Knowing how, when and how long to store food will you maintain your health and the health of those you care about.  This page will provide some basic information on food preservation and links to more information.
---
Food Preservation
Common Problems Regarding
Food Storage
There are common problems related to food preservation and food storage.  Here are some solutions to common problems people have regarding food:

Variety: Most of us don't have enough variety in our diet or in our pantry. Most people have these items: Flour, Milk, Sugar and Salt. It would be hard to live on just these items! Keep some staples on hand for cooking purposes and in case of emergency.
Staples: Keep some dehydrated, freeze-dried and/or frozen foods on hand. Keep canned good (store bought or home canned) on hand. Consider keeping these staples as well: cooking oil, shortening, baking powder, soda, salt, pepper, corn starch, honey, ketchup, mustard, mayonnaise, eggs and fresh fruits and vegetables.  Don't forget about toiletries and other needs such as toilet paper, paper towels, tooth paste, etc.
Comfort Foods & Packaged Meals: Each of us carry fond memories of our favorite foods and meals. Mom's meatloaf -- Dad's B-B-Q. Check with your family and acquire the recipes for these family heritage items. Don't let them become only fond memories. Cook meals for 1-2 weeks and freeze them. These meals in a minute will help on the days you don't have time to cook or when surprise company shows up.
Balance & Variety: Keep a balance of items on hand. Don't just store rice and beans for emergencies.  Don't over-buy. Keep a paper and pen handy in one area. If you see you're out of something, write it on the list. Organize your list by store before going shopping. Buy only what's on the list. You won't buy duplicates (unless you want to) and you'll save time and gas in the process.
---
Food Preservation
Store Food Wisely
Containers: Buying in bulk can save you money.  Here are a couple of storage suggestions for those of you who do.  If you buy in bulk, purchase quality food storage containers. Otherwise, you're wasting time, money and food! Good quality containers keep moisture, bugs, and rodents out and nutrients and flavor in.  I personally like to use canning jars.  They can be used for bulk storage as well as pressure canning.  They are pest and rodent proof.  You can use oxygen absorbers, where appropriate to also help with the longevity of your food storage.
Use Your Storage Space Wisely: Utilize the space you have wisely. Check out the tips on this website. Find solutions for your storage problem. Get help if you need to. If you need assistance, check out the information in the Directory on this page or with the National Association of Professional Organizers (NAPO) for an organizer in your local area. It will be money well spent!
Freeze Dried Foods:  Freeze dried foods are the latest way of preserving food long term.  It's now possible not only to freeze dry individual food items but also entire meals.  If you are a do-it-yourselfer, you might check out the Harvest Right freeze driers.  Although I do not own one, my daughter has one and highly recommends them.  If you would rather not freeze dry your own food, 4 Patriot has options that might interest you.  They not only have food but other emergency preparedness products that might be of interest to you.
---
Disclaimer:  Please note that I have not personally used a Harvest Right freeze drier and cannot speak to its use, cost, effectiveness, etc.  I also have not purchased anything from 4 Patriot, so I cannot speak to the quality of their products and/or customer service.  However, I do know many people who are satisfied with both of these companies and their products.
---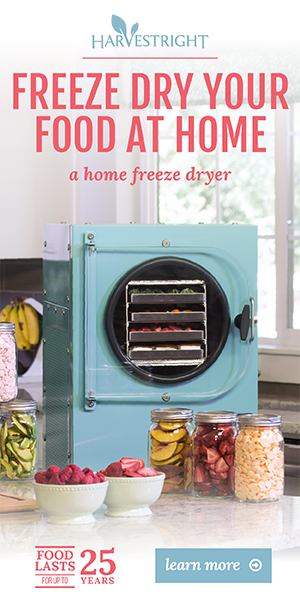 ---
Knowing how, when and how long to store food will help you maintain your health and the health of those you care about.
Below are links to other pages of useful information such as:
---
Do You Have A Great Tip or Story About Food Preservation?
Do you have a great tip or story about food preservation? Share it!
What Other Visitors Have Said
Click below to see contributions from other visitors to this page...

Freezing/Refrigeration Not rated yet
Microorganisms cannot thrive in cold temperatures.Therefore,refrigeration and freezing at very low temperatures help to preserve food for a longer time.Meat,fish,other …
---
Click the lavender bar on the left and subscribe to the RSS feed to be notified of new listings as they become available.

---
Did you like this?  Please share it! Thanks in advance.
---
No matter where you are in life (stay-at-home mom, full or part time employee, retired, etc.) you can make a good income with a website.  Whether you write books, make crafts or something else, I highly recommend SBI.  It's the reason for this website.  Check it out below and become another solopreneur!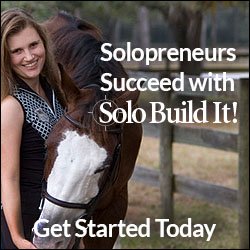 Hello!  This is Shelly Morton, the author of this website. I know you hear a lot of hype about making money from home and building a successful website.  I speak from experience as a solopreneur, I have succeeded with Solo Build It! There is simply no better way to build an online business.  Nothing else compares.  It's not a "get rich quick" scheme.  SBI provides you with all the tools and tips you need to be successful.  You put in the work and SBI will help you succeed!  SBI is simply the BEST way to get started for any "solopreneur."

---
Return to top of Food Preservation