BEST SURVIVAL MEDICAL KIT
Best Survival Medical Kit
Whether it's an accident on the highway, a weather-related emergency, or something else, if you want to be prepared for emergencies, you need to invest in a medical survival kit. While there are many pre-made kits for purchase on the Internet, every person and family have differing needs and, therefore, it is usually better to do it yourself. A lot of generic kits usually only contain the bare minimum basics. If you needed to leave home for an extended period of time, that might not be good enough.
A good kit is developed around your personal medical needs and those of your family and traveling companions. So, what should you have in your DIY medical survival kit? Good question and I hope this page will provide you with some answers.
---
Best Medical Survival Kit
Bleeding & Wound Management
Bleeding and wounds are among the most common things when dealing with emergency situations. The most important items are those that will assist you to stop bleeding and treat wounds of various kinds. You should also have items that will help prevent infections and protect wounds, cuts, and scrapes. Here are items to consider in your kit:

• Gauze: You should include several feet of gauze as well as gauze squares of various sizes in your kit. This is the easiest way to stop bleeding and treating wounds. There are some that include antiseptic on the gauze but be aware that the antiseptic could lose potency over time. Figure out which is less expensive to replace.
• Butterfly strips/sutures: The easiest way to close small wounds is with butterfly strips (a/k/a sutures). They work similar to sutures by pulling the edges of the wound together. Read the label to see if the adhesive is something you might be allergic to prior to use.
• Duct tape: What can't you fix with duct tape? In the event you don't have any other means of holding wounds together, duct tape is a life saver. You can also use it to help adhere splints to broken limbs. It's not the best or most permanent solution, but it's always good to have on hand.
---
Best Survival Medical Kit
Infection Management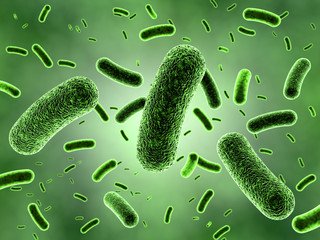 An open wound can become infected very quickly. It's essential to keep your wounds clean and covered. If you're on the road and away from drug stores and medical facilities, it's best to have some of these items on hand:

• Water bottle: Any water bottle will do, but it's always good to have one that can be squirted onto a wound or scrape as the squirting action can help get loose debris out of the wounded area.
• Antiseptics and/or antiseptic wipes: These are fairly readily available and should always be included in your emergency kit.
• Antiseptic solution: Have hydrogen peroxide on hand to flush wounds. It has antiseptic properties that will help prevent infection.
• Antibiotic creams: Antibiotic creams come in varying strengths, and some come with pain relieving medication in the preparations.
• Oral antibiotics: You might need a prescription for oral antibiotics. If you are far from a medical facility, you might want to include some home remedies that will assist you until you can reach a doctor.
---
Best Survival Medical Kit
Pain Killers, Anti-Inflammatories & Allergy Management

Having allergy and pain medications on hand is always a sound choice. Even if you don't suffer from allergies and are not in any chronic pain, you never know when you'll have a tooth ache or wish you had something to take the edge off if you have a wound, sprain, or other injury. Here is a list of some items to include in your kit:

• Aspirin
• Tylenol
• Ibuprofen
• Chemical ice packs
Antihistamines come in handy for more than just allergies. Even if you don't suffer from allergies, you, a family member, or someone you meet might. Here are some to consider putting in your kit:
• Antihistamine drugs, such as Benadryl
• Epinephrine or other over-the-counter allergy medication if you already have allergies
• Antihistamine ointment to apply to the skin.
---
Best Survival Medical Kit
Instruments & Other
Miscellaneous Items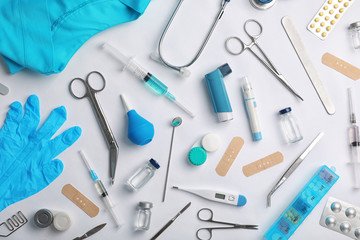 In addition to the items mentioned above, you should also consider having some or all of these items as well:
• Disposable gloves
• Thermometer
• Sterile eye wash
• Burn cream
• Scissors
• Tweezers
• Surgical blades
• Sterile needles
• Toiletries for good hygiene (hand sanitizer, soap, etc.)
• Lodine tablets or water filtration device
• Multivitamin to keep your immune system boosted
• Water
• Spare batteries
• Extra phone charger and/or backup battery
• Power food bars or another portable snack
• Flashlight
---
While this survival medical kit list is not all-inclusive, this will help you get a start on what you need to keep on hand for emergencies whether at home or on the road.
You might also want to consider keeping something on hand like this Disaster Deck for more information on other emergencies and procedures.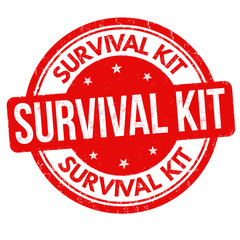 ---
Click the lavender bar on the left and subscribe to the RSS feed to be notified of new listings as they become available.

---
Did you like this?  Please share it! Thanks in advance.
---
No matter where you are in life (stay-at-home mom, full or part time employee, retired, etc.) you can make a good income with a website.  Whether you write books, make crafts or something else, I highly recommend SBI.  It's the reason for this website.  Check it out below and become another solopreneur!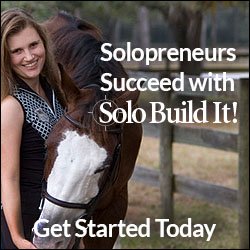 Hello!  This is Shelly Morton, the author of this website. I know you hear a lot of hype about making money from home and building a successful website.  I speak from experience as a solopreneur, I have succeeded with Solo Build It! There is simply no better way to build an online business.  Nothing else compares.  It's not a "get rich quick" scheme.  SBI provides you with all the tools and tips you need to be successful.  You put in the work and SBI will help you succeed!  SBI is simply the BEST way to get started for any "solopreneur."

---
Return to top of Best Survival Medical Kit
Home|About Me|Site Map|Contact Me|What's New?|