Minnesota
Listing of Minnesota
Professional Organizers

Minnesota:
One of my goals for this website is not only to provide you with great information but, if you find you have the need for one-on-one assistance, Straighten-Up-Now.com wants to help you find assistance in your area.

If you need additional assistance locating a professional organizer in your area, please go to the National Association of Professional Organizers (NAPO) for more assistance.
---
BEMIDJI
Let's Clean House!
Owner: Jennifer Anderson
Goal: Jennifer Anderson of Let's Clean House! provides home organizing and cleaning services to customers in the Bemidji, MN area. The goal of Let's Clean House! is to help you to gain control over your home so that you can spend less time cleaning, and more time enjoying the people and activities you love.
Phone: 281-759-0890
E-Mail: organize@midco.net

---
BLOOMINGTON

Organized Audrey
Owner: Audrey Thomas
Goal: Audrey Thomas, Organized Audrey is dedicated to helping individuals replace chaos and clutter with peace and organization, both in their homes and personal lives. She is available as a public speaker, seminar presenter or as a private consultant.
Phone: 952-944-9470
E-Mail: Audrey@OrganizedAudrey.com

---
BURNSVILLE

Stellar Organizing Services, L.L.C.
Owner: Monica Delius
Goal: Monica Delius of Stellar Organizing Services helps her clients maximize their time and space by getting them organized in their office or home office. Her specialty is working with small business owners.
Phone: 612-735-5826
E-Mail: monica@stellarorganizing.com

---
CHASKA

Encore! Interior Redesign & Staging
Owner: Gloria Eberhard
Goal: Gloria Eberhard, Encore! Interior Redesign and Staging, will create for you functional and efficient organizing systems that will provide beauty and harmony to your home and family.
E-Mail: gloria@encoreredesign.com

---
EAGAN
Organized Today
Owner: Darcy Schatz
Goal: Darcy Schatz of Organized Today provides professional organizing services for home and business specializing in home-schoolers, families with young children and home based businesses.
Phone: 651-687-0343
E-Mail: darcy@orgtoday.com

---
LAKE CITY

New Life Organizing
Owner: Marilyn Tomfohrde
Goal: My goal is to create more time and space for what is truly important to you.
Phone: 651-235-6621
E-Mail: Info@NewLifeOrganizing.com

---
MEDINA

B Organized
Owner: Kim R. Pastor
Goal: Kim R. Pastor, public speaker, coach to professional organizers, home staging/relocation specialist, residential & office decluttering and custom retrieval system design to increase productivity, reduces stress, save money, time and energy!
Phone: None
E-Mail: kim@borganizedbykim.com

---
MENDOTA HEIGHTS

Organized to the Core
Owner: Tami Gallagher
Goal: Tami Gallagher, Organized to the Core, helps busy families, especially those that struggle with particular challenges or situations. She will help you gain control of time and clutter so you can find greater enjoyment in life.
Phone: 651-808-3550
E-Mail: tgg@organizedtothecore.com

---
MINNEAPOLIS

Simplicity Professional Organizing
Owner: Katie Anderson
Goal: Katie Anderson, Simplicity Professional Organizing, is an experienced professional organizer in residential and commercial environments bringing youthful energy and enthusiasm to every project. Her keen eye and strong work ethic means your project goes from chaos to calm in an efficient and affordable manner.
Phone: 651-216-1754
E-Mail: katie@simplicitypo.com

Joorganized
Owner: Joor Erin
Goal: Joor Erin of Joorganized helps people enjoy their homes and offices to their fullest potential! Her main focus is in the Minneapolis, St. Paul and surrounding areas but also serves clients in New York and Nevada. Joor specializes in residential & small business organizing and can help you obtain your organizing goals!
Phone: 651-983-2388
E-Mail: joor@joorganized.com

---
NORTH MANKATO
Functional Living
Owner: Nancy Williams
Goal: Nancy Williams provides creative solutions for organization in your home / office environment and everyday living. We offer in home / in office consultations, phone & e-mail consultations, teleseminars, free organizing tools and product recommendations. Simplify, transform, and be restored. Your life is worth it.
Phone: 507-625-1028
E-Mail: function@hickorytech.net

---
PLAINVIEW
Saving Grace Design & Organizing, L.L.C.
Owner: Laurie Yoder
Goal: Laurie Yoder of Saving Grace Design & Organizing LLC provides interior design, professional organizing, and home staging services. She develops customized products for clients. Its her desire to gracefully teach & encourage her clients through the organizing process.
Phone: 507-269-0141
E-Mail: savinggracedesign@hotmail.com

---
PLYMOUTH
Declutter By Deb
Owner: Deb Oppel
Goal: Deb Oppel of Declutter By Deb believes that helping clients get organized is a calling. She helps her clients reduce stress, save time and save money.
Phone: 763-670-8772
E-Mail: deb@declutteredbydeb.com

Lotus Organizing & Design, L.L.C.
Owner: Mary Hoff
Goal: Whether you need help with one closet, one room, or your entire home, Lotus Organizing and Design can help. Our professional organizing and interior design services will improve your productivity, reduce your stress, and give you exactly what you need: more control over your time, space, and activities. Our mission is to provide you with the most innovative and high-quality solutions to enhance and simplify your life.
Phone: 763-498-2657
E-Mail: Mary@LotusOrgDesign.com

---
PRIOR LAKE
Jamie Koblas, Professional Organizer
Owner: Jamie Koblas
Goal: Jamie Koblas helps individuals and families simplify their lives and their homes through easy-to-use systems; from paperwork and schedules to toy rooms and chore systems for kids. She helps them organize their environments, sifting through the chaos and creating a peaceful and relaxing home so they can enjoy life more.
Phone: None
E-Mail: jamiekoblas@yahoo.com

---
SHAKOPEE

Less Mess, L.L.C.
Owner: Karen Northway
Goal: Karen Northway of Less Mess, LLC is an accredited Home Staging Professional and a professionally trained organizer. Karen brings her God given gifts, takes your needs, and puts them together to help you reach your goals.
Phone: 612-298-2066
E-Mail: karen@lessmess.biz

---
SHOREVIEW

Time To Organize
Owner: Sara Pedersen
Goal: Sara Pedersen offers one-on-one home and office organizing help with the goal of teaching those who feel disorganized to regain control, leaving time for the important things. She is also the author of a unique holiday planner which helps readers discover an organized, meaningful, and stress-free holiday season.
Phone: 651-717-1284
E-Mail: Sara@time2organize.net

---
STILLWATER
Clutter Clearing Choice, L.L.C.
Owner: Barbara Tako
Goal: Barbara Tako of Clutter Clearing Choices has been a professional speaker and author on the topics of clutter clearing and home organizing since 1998. Her book Clutter Clearing Choices--Clear clutter, Organize Your Home, & Reclaim Your Life will be released by O Books in January, 2010.
Phone: 651-470-1039
E-Mail: simplify@clutterclearingchoices.com

---
ST. PAUL

Rearrangement, Inc.
Owner: Kristin Dery
Goal: Kristin Dery of Rearrangement, Inc. uses her past experience with her own clutter and disorganization to help her clients. She works in home and office environments with the following specialties: ADD, Chronic Disorganization, Seniors, and Paper Management. Kristin also serves the White Bear Lake and Mahtomedi areas.
Phone: 651-426-0351
E-Mail: kristin@rearrangementinc.com

---
WINDOM

7th Heaven Organizing
Owner: Laura Williams
Goal: Laura Williams of 7th Heaven Organizing provides confidential general organizing services for homes and businesses.
Phone: 507-831-3363
E-Mail: snowie@windomnet.com

---
Disclaimer: Any reference obtained from this website to a specific commercial product, process, or service does not constitute or imply an endorsement by Straighten-Up-Now of the product, process, or services listed. Neither Straighten-Up-Now nor any of its members makes any warranty, express or implied, for any product, process or services listed on this website. Nor does it assume any legal liability for the accuracy, completeness, or usefulness of any information or the links on this website.
---
Do you know someone who might want to be listed on this Directory of Professional Organizers?
Feel free to download and send them the Directory Form.  We would appreciate it and I'm sure your friend will to!
---
LIST YOUR BUSINESS WITH
STRAIGHTEN-UP-NOW!
If you are a professional organizer and would like your business to be listed in this directory, please go to the Directory Form page. Fill in the information, review the information on the page with regard to renewals, removals, etc., and submit your payment (securely through Square). You will be contacted (within one week or less) regarding your request for listing.
---
---
Click the lavender bar on the left and subscribe to the RSS feed to be notified of new listings as they become available.

---
Did you like this?  Please share it! Thanks in advance.
---
No matter where you are in life (stay-at-home mom, full or part time employee, retired, etc.) you can make a good income with a website.  Whether you write books, make crafts or something else, I highly recommend SBI.  It's the reason for this website.  Check it out below and become another solopreneur!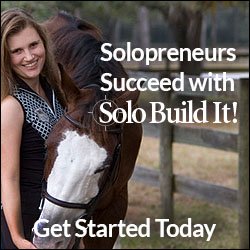 Hello!  This is Shelly Morton, the author of this website. I know you hear a lot of hype about making money from home and building a successful website.  I speak from experience as a solopreneur, I have succeeded with Solo Build It! There is simply no better way to build an online business.  Nothing else compares.  It's not a "get rich quick" scheme.  SBI provides you with all the tools and tips you need to be successful.  You put in the work and SBI will help you succeed!  SBI is simply the BEST way to get started for any "solopreneur."

---
Return to top of Minnesota