Need Organizing Tips?

Need Organizing Tips?
Ask An Expert!
Organizing tips: If you feel you need help, don't be shy! Everyone needs help now and then. Nobody's an expert on everything.  I'm here to help you!  
This website has been designed with YOU in mind!  Not everyone enjoys organizing things, but I do.  So don't struggle, you're not alone!
Please feel free to ask me any question.  Remember, there are NO stupid questions.  Hopefully, you won't find my answers stupid either! :)
You may not know what to ask, how to ask it or even think you don't know enough to ask a question.  No worries!  You don't know what you don't know!  I'll be glad to try and help you work through it.
Just use the easy to fill in form below to ask your question about home organizing. Please be as specific as possible. For example, it helps to know where you are in the world (U.S., Canada, Australia, etc.). Some answers may need to be tailored to your particular location on the planet!
---

If you wish to remain anonymous, you can. Please make that clear when filling in the information below. The form on this page will publish your question or comment. If you would rather ask a question privately and not have it published, use the Contact Me page instead.
I respect your privacy and your email will never be given or sold (check my privacy policy below).
I will review all submissions and comments prior to posting them on www.straighten-up-now.com. I reserve the right to do some "tweeking," if necessary, for clarity purposes.
I also reserve the right not to publish anything I consider inappropriate. I'm not a control freak, just want to be sure the information is appropriate and relevant to my readers.
---

You can choose to upload a picture, if you feel like it. A picture may help me give you better, more "specific-to-you" information.
More information is usually better than less!
So . . . ask away. Your organizing tips are only a mouse click away!
---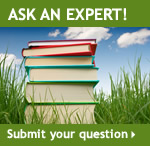 Need Organizing Tips? Have A Question? Want To Comment On An Answer?
Do you need help? Do you want organizing tips specific to your situation? Have a question? Want to leave a comment on the tips given?

Ask away!


---
Click the lavender bar on the left and subscribe to the RSS feed to be notified of new listings as they become available.

---
Did you like this?  Please share it! Thanks in advance.
---
No matter where you are in life (stay-at-home mom, full or part time employee, retired, etc.) you can make a good income with a website.  Whether you write books, make crafts or something else, I highly recommend SBI.  It's the reason for this website.  Check it out below and become another solopreneur!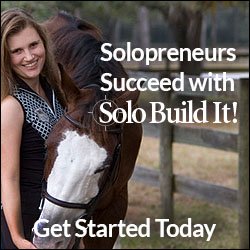 Hello!  This is Shelly Morton, the author of this website. I know you hear a lot of hype about making money from home and building a successful website.  I speak from experience as a solopreneur, I have succeeded with Solo Build It! There is simply no better way to build an online business.  Nothing else compares.  It's not a "get rich quick" scheme.  SBI provides you with all the tools and tips you need to be successful.  You put in the work and SBI will help you succeed!  SBI is simply the BEST way to get started for any "solopreneur."

---
Return to top of Organizing Tips