KITCHEN TIPS

4 Benefits to Organizing
Your Kitchen
Kitchen Tips -- 4 Benefits to Organizing Your Kitchen
An Ezine Article by Shelly Morton
Why should you spend time organizing your kitchen? For the same reason you spend time organizing anything else!
Think about it. If you misplace your car keys 3 times in a year and you spend 30 minutes each time looking for them, that's 90 minutes a year looking for your car keys. If you can't find the TV remote once a week and spend 5 minutes each time trying to find it, that's 260 minutes a year. That's a total of 350 minutes each year (or almost 6 hours) spent looking for things.
That's 6 hours of your precious life that you can't get back! That time could be spent doing something you love. Now, take that amount of time and multiply it by what you get paid per hour. You get another picture of what being disorganized costs you.
The same principle applies to your kitchen. You don't want to waste time digging around in the junk drawer or rummaging in the back of your pantry searching for things.
---

Kitchen Tips -- Here are four good benefits you will get if your organize your kitchen:
Save Money A cluttered kitchen kills the desire to cook. You will tend to eat out more, which costs more money. Your budget will be blessed if you spend a little time organizing your kitchen and cooking more.
Weight Loss If you cook more, you will probably eat better. Restaurant portions are HUGE. One serving is usually big enough for two people. Also, the quality isn't as good as your home cooking and it's probably less healthy. Your body and your weight will probably improve by getting your kitchen organized and eating at home more often.
Less Stress Living or working in any cluttered area makes you feel bad. Getting organized will relieve stress and lift your spirits. You are also more likely to get help from others in your home if it's clean and orderly.
Better Health Germs can reside on surfaces for a long time. If your kitchen is cluttered, it's probably not as clean as it could be. Your health and safety are important. Organizing your kitchen spaces will make it easier to keep it clean. Less germ and better health are the benefit!
---
I hope you found inspiration in the kitchen tips above. Organizing takes a little time upfront, but the payoffs are huge in the long run.
You don't have to spend a lot of money, either. There are always low cost (or no cost) alternatives to the organizing gadgets out there. Be creative and search online for information.
---
These kitchen tips are provided by Shelly Morton, professional organizer, and owner of Straighten-Up-Now.com.
https://www.straighten-up-now.com
Article Source: EzineArticles
---
Do You Have a Great
Kitchen Tip?
Have A Great Kitchen Tip?
Do you have a great kitchen tip? Share it!
---
Links to Other Information
Go to: Cooking & Measurements Equivalents

Go to: Kitchen Cleaning

Go to: Kitchen Countertops

Go to: Kitchen Appliance Storage Ideas

Go to: Kitchen Drawer Organizer
Go to: Kitchen Safety Tips
Go to: Kitchen Tips
Go to: Organizing a Kitchen
Go to: Pots & Pans Storage

Links to other Helpful Articles.
---
Click the lavender bar on the left and subscribe to the RSS feed to be notified of new listings as they become available.

---
Did you like this?  Please share it! Thanks in advance.
---
No matter where you are in life (stay-at-home mom, full or part time employee, retired, etc.) you can make a good income with a website.  Whether you write books, make crafts or something else, I highly recommend SBI.  It's the reason for this website.  Check it out below and become another solopreneur!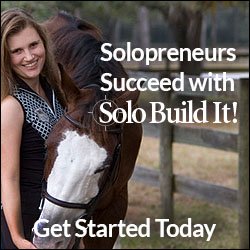 Hello!  This is Shelly Morton, the author of this website. I know you hear a lot of hype about making money from home and building a successful website.  I speak from experience as a solopreneur, I have succeeded with Solo Build It! There is simply no better way to build an online business.  Nothing else compares.  It's not a "get rich quick" scheme.  SBI provides you with all the tools and tips you need to be successful.  You put in the work and SBI will help you succeed!  SBI is simply the BEST way to get started for any "solopreneur."

---
Return to top of Page