Tennessee

Listing of Tennessee
Professional Organizers

Tennessee:
One of my goals for this website is not only to provide you with great information but, if you find you have the need for one-on-one assistance, Straighten-Up-Now.com wants to help you find assistance in your area.
If you need additional assistance locating a professional organizer in your area, please go to the National Association of Professional Organizers (NAPO) for more assistance.
---
CHATTANOOGA

MBG Organizing Solutions
Owner: Dr. Melissa Gratias
Goal: Dr. Melissa Gratias of MBG Organizing Solutions designs customized organizational systems that work for you. She trains you on maintaining the systems so that you are more productive and effective going forward. With MBG, you can Maximize Your Productivity, Balance Your Priorities and Generate Results.
Phone: 423-517-9032
E-Mail: melissa@mbgorganizing.com

---
COLLEGE GROVE

Simplify & Organize
Owner: Sharron Miller
Goal: Sharron Miller of Simplify & Organize will teach you how to save time by simplifying your home by creating affordable and unique organizing systems allowing you more time to do the things you enjoy!
Phone: 615-218-9894
E-Mail: miller.sharron@gmail.com

---
COLLIERVILLE
Order in the House
Owner: Lisa Morrison
Goal: Lisa Morrison of Order in the House residential organizing specializing in chronic disorganization with ADHD and ADHD coaching.
Phone: 901-854-6134
E-Mail: orderinthehouse@bellsouth.net

---
FRANKLIN
Sheri's Organized Life
Owner: Sheri Bertolini
Goal: Sheri Bertolini of Sheri's Organized Life will give you a customized, sensitive approach to help you overcome obstacles of clutter, plan a yard sale or plan downsizing and relocation. She loves recycling and laughter!
Phone: 615-394-4525
E-Mail: sheri@sheorganizedlife.com

---
GERMANTOWN

WrightEdge Solutions
Owner: Sandy Wright
Goal: Sandy Wright, WrightEdge Solutions. Sandy's mission is to equip & enable clients with the skills necessary for a balanced & organized lifestyle. I specialize in Chronic Disorganization & ADD/ADHD & also am an ADD & Life Skills Coach.
Phone: 901-647-3343
E-Mail: wesolutions@comcast.net

---
HENDERSONVILLE

Effective Organizing Solutions
Owner: Vanessa McPeak
Goal: Vanessa McPeak of Effective Organizing Solutions will work with you to develop effective organizing solutions that accommodate your individuality and lifestyle. She offers free local residential assessments. "Transform your space ... transform your life."
Phone: 615-504-5693
E-Mail: iorganize@ymail.com

---
MEMPHIS

Declutter ~ Design
Owner: Lesley Adams
Goal: Lesley Adams of Declutter ~ Designs runs an Eco-Organizing Firm and is conscience of the environment as she declutters the stress and baggage from your home, office, schedule and life. From her one-on-one consulting to her very popular "Lipo Your Life!" service, Lesley meets all of your organizational and life balancing needs.
Phone: 901-218-4889
E-Mail: lesley@declutterdesign.com

Organize and Stage Your Home
Owner: Teresa James
Goal: Teresa James of Organize and Stage Your Home provides personalized and practical organizing solutions taking you from overwhelmed to overjoyed. Teresa works hands on with clients creating efficient, balanced, peaceful living spaces to make places for the things you use and value. She focuses on her client's desires and she will keep your focus on your unique organizing challenges. Her creative edge, attention to details and training in proven techniques brings the best of organizing to each home. Complimentary assessment/evaluation in Memphis and surrounding areas. See her website for testimonials.
Phone: 901-752-5522
E-Mail: Teresa@OASYH.com

---
MOUNT JULIET

Complete Organizing Solutions
Owner: Tanna Clark
Goal: Tanna Clark of Complete Organizing Solutions, "Organizing the way you Live, Work and Play" Complete Organizing Solutions providing hands-on organizing in all areas of your home or small office.
Phone: 615-947-5713
E-Mail: organized@tds.net

---
NASHVILLE

Get It Together
Owner: Samantha Pointer
Goal: Samantha Pointer of Get It Together! provides hands on organizing services for residential and business clients. By clearing the clutter we clear your mind.
Phone: 615-397-1003
E-Mail: samantha@organizingguru.com

Organized By Elgin
Owner: Elgin Hollins
Goal: Elgin Hollins of Organized By Elgin enhances your life by bringing structure, logic and control to your home and office. She can help you with the areas you want to improve, de-clutter, maximize your space and help you alleviate feeling overwhelmed and minimize stress.
Phone: 615-646-2523
E-Mail: elgin@organizedbyelgin.com

ORGANIZEDesign
Owner: Kate Brown
Goal: Kate Brown, "Where Organization Meets Style" Professional Organization for Home, Office and Lifestyle. Serving Middle Tennessee and nationwide!
Phone: 615-498-KATE (5283)
E-Mail: ORGANIZEDesign@yahoo.com

---
POWELL, TENNESSEE

Organize It, Home & Business Organizing
Owner: Karen Sprinkle
Goal: Karen Sprinkle of Organize It, Home & Business Organizing, in business since 2000, has worked with residential clients, clients with small or in home offices. She specializes in clutter control, space recovery and paper management.
Phone: 865-938-3882
E-Mail: organizeit2day@comcast.net

---
SEVIERVILLE

Faithfully Organized
Owner: Donna Roland
Goal: Donna Roland of Faithfully Organized, through motivation, training and hands on assistance, works with individuals to organize their home, office or special event and helps them develop personally and professionally into a more positive and rewarding lifestyle.
Phone: 865-429-5514
E-Mail: donnajeanroland@chartertn.net

---
SHELBYVILLE
Transformations ~ The Organized You!
Owner: Sheila Jo Alexander
Goal: Sheila Jo Alexander of Transformations ~ The Organized You! focuses her business is on the home and it being the central place of organization then extending outward into the other areas in our lives.
Phone: 931-581-0145
E-Mail: organizedme1@yahoo.com

---
Disclaimer: Any reference obtained from this website to a specific commercial product, process, or service does not constitute or imply an endorsement by Straighten-Up-Now of the product, process, or services listed. Neither Straighten-Up-Now nor any of its members makes any warranty, express or implied, for any product, process or services listed on this website. Nor does it assume any legal liability for the accuracy, completeness, or usefulness of any information or the links on this website.
---
Do you know someone who might want to be listed on this Directory of Professional Organizers?
Feel free to download and send them the Directory Form.  We would appreciate it and I'm sure your friend will to!
---
LIST YOUR BUSINESS WITH
STRAIGHTEN-UP-NOW!
If you are a professional organizer and would like your business to be listed in this Directory, please go to the Directory Form page. Fill in the information, review the information with regard to renewals, removals, etc., and submit your payment (securely through Square). You will be contacted (within one week or less) regarding your request for listing

---
---
Click the lavender bar on the left and subscribe to the RSS feed to be notified of new listings as they become available.

---
Did you like this?  Please share it! Thanks in advance.
---
No matter where you are in life (stay-at-home mom, full or part time employee, retired, etc.) you can make a good income with a website.  Whether you write books, make crafts or something else, I highly recommend SBI.  It's the reason for this website.  Check it out below and become another solopreneur!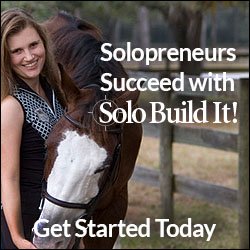 Hello!  This is Shelly Morton, the author of this website. I know you hear a lot of hype about making money from home and building a successful website.  I speak from experience as a solopreneur, I have succeeded with Solo Build It! There is simply no better way to build an online business.  Nothing else compares.  It's not a "get rich quick" scheme.  SBI provides you with all the tools and tips you need to be successful.  You put in the work and SBI will help you succeed!  SBI is simply the BEST way to get started for any "solopreneur."

---
Return to top of Tennessee