Oklahoma

Listing of Oklahoma
Professional Organizers

Oklahoma:
One of my goals for this website is not only to provide you with great information but, if you find you have the need for one-on-one assistance, Straighten-Up-Now.com wants to help you find assistance in your area.
If you need additional assistance locating a professional organizer in your area, please go to the National Association of Professional Organizers (NAPO) for more assistance.
---
ARDMORE

Klean-N-Klutter
Owner: Kit Tully
Goal: Kit Tully, Bringing a sense of order to the home environment by establishing a personal rapport with those who feel overwhelmed by the "accumulations of daily life." Less mess = less stress!
Phone: 580-226-3720
E-Mail: klean_n_klutter@hotmail.com

---
BROKEN ARROW

Organized for Life, L.L.C.
Owner: Patricia Shrader
Goal: Patricia Shrader of Organized for Life provides you with a free consultation, helps you clean, purge and organizing your spaces. Find the things you want when you want them. In seconds, lay your hands on the papers you need. Patricia can help you!
Phone: 918-527-3660
E-Mail: oflpat@aol.com

Organizing Solutions
Owner: Michelle Lehman
Goal: Michelle Lehman, Organizing Solutions, is committed to providing the highest level of integrity to clients. She will make the process fun, while giving you the tools to stay organized.
Phone: 918-740-1215
E-Mail: cleartheclutter@cox.net

---
EDMOND

Grace Life Coaching
Owner: Rhonda Harryman
Goal: Rhonda Harryman, Grace Life Coaching, brings experience, strategies and years of professional coaching to help you develop the skill of getting organized in every area of your home and life. Clients receive confidential on-going support and accountability for successfully achieving organizing goals. Serving the Edmond, Oklahoma City and Tulsa areas.
Phone: 405-340-1300
E-Mail: GraceLifeCoaching@ionet.net

---
MOORE, OKLAHOMA

Solutions By Mikki
Owner: Mikki Lynn
Goal: Mikki Lynn of Solutions By Mikki provides assistance and training to organize every area of life for residential and business clients in the Moore/Norman and Oklahoma City Area.
Phone: 405-819-4624
E-Mail: info@solutionsbymikki.com

---
OKLAHOMA CITY

A Peaceful Solution
Owner: Joyce Van Hauen
Goal: Joyce Van Hauen of A Peaceful Solution provides help for the overwhelmed and stressed out. She provides hands-on decluttering; decor ideas; space solutions; file systems, time management, closet & wardrobe solutions. Joyce has enjoyed using her God-given talents to help others for many years.
Phone: 405-812-5061
E-Mail: apeacesolution@aol.com

Live and Work on Purpose
Owner: Bradley Davidson
Goal: Bradley Davidson of Live and Work on Purpose is a Christian Life Coach that specializes in coaching his clients in the areas of achieving life purpose and achieving a life of order and organization.
Phone: 405-615-8997
E-Mail: info@liveandworkonpurpose.com

Organizers Plus
Owner: Alicia Taylor-Helsley & Jean Taylor
Goal: Alicia Taylor-Helsley & Jean Taylor can help with Space Management, Paper Management, Clutter Control, Inventory of Possessions for Estate & Insurance Purposes, Moving Services, Concierge Services, Event/Meeting Planning, Coordination of Schedules and more!
Phone: 405-470-0333
E-Mail: aphelsley@cox.net, jtaylor175@cox.net

---
SEILING

A Place for Space
Owner: Gwen Rutz
Goal: Gwen Rutz of A Place for Space offers organizing services for the home. Gwen can also be scheduled to speak at women's conferences, company meetings and seminars.
Phone: 580-922-1235
E-Mail: gwen@aplaceforspace.net

---
STILLWATER

Fresh Perspective Organizing Services
Owner: Shannon Cowan
Goal: Shannon Cowan of Fresh Perspective Organizing Services provides thoroughly researched organizing strategies and services designed to complement your natural tendencies. She educates clients in efficient management of time and space and encourages clients to fully enjoy their environment.
Phone: 405-880-2126
E-Mail: Shannon@FreshPerspectiveOrganizing.com

---
TULSA

All Things Organized, L.L.C.
Owner: Susan Butler & Anne Davie
Goal: Susan Butler & Anne Davie, All Things Organized, LLC., enjoy working in homes, apartments, churches and businesses. They offer a variety of services at reasonable prices. All Things Organized also presents workshops and seminars each year for the do-it-yourselfer.
Phone: 918-637-6292 or 918-637-6289
E-Mail: allthingsorganized@hotmail.com

Organized by Shelley
Owner: Shelley Gwartney
Goal: Shelley Gwartney of Organized By Shelley provides organizational coaching for homes and businesses. Her professional organizing and interior decorating training combine to make your space functional...and fun to be in!
Phone: 918-720-8915
E-Mail: contactme@organizedbyshelley.com

Organized Living
Owner: Anne Spero
Goal: Anne Spero of Organized Living has been organizing since 1999. She is an accountant and committed to providing her clients with the most experience, integrity and hard work. Through her detailed nature and natural gift of organizing, she is able to help others find peace by gaining control of the clutter in their lives. For results, call Anne 918-810-0154.
Phone: 918-810-0154
E-Mail: organizedliving@cox.net

Personally Organized
Owner: Terri Sullivan
Goal: Terri Sullivan, Certified Professional Organizer of Personally Organized serves Tulsa and surrounding communities. She can help you to gain control over your life by designing organizing solutions personally for you in your home or workplace.
Phone: 918-770-2885
E-Mail: Terri@terrisullivan.com

Serene Solutions
Owner: Krystal Swint
Goal: Krystal Swint of Serene Solutions offers Professional Organizing for residential, commercial, and everywhere in between. Also, file systems, party planning, and more.
Phone: 918-814-9403
E-Mail: serenesolutions@yahoo.com

---
WAGONER, OKLAHOMA

Order Restored
Owner: Amy Altaffer
Goal: Amy Altaffer of Order Restored, former Assistant Principal and mother of two, Amy understands the demands of both work and family. Order Restored is dedicated to helping you restore order to your home, office, classroom, and life.
Phone: 918-706-5453
E-Mail: order_restored@yahoo.com

---
Disclaimer: Any reference obtained from this website to a specific commercial product, process, or service does not constitute or imply an endorsement by Straighten-Up-Now of the product, process, or services listed. Neither Straighten-Up-Now nor any of its members makes any warranty, express or implied, for any product, process or services listed on this website. Nor does it assume any legal liability for the accuracy, completeness, or usefulness of any information or the links on this website.
---
Do you know someone who might want to be listed on this Directory of Professional Organizers?
Feel free to download and send them the Directory Form.  We would appreciate it and I'm sure your friend will to!
---
LIST YOUR BUSINESS WITH
STRAIGHTEN-UP-NOW!
If you are a professional organizer and would like your business to be listed in this Directory, please go to the Directory Form page. Fill in the information, review the information with regard to renewals, removals, etc., and submit your payment (securely through Square). You will be contacted (within one week or less) regarding your request for listing

---
---
Click the lavender bar on the left and subscribe to the RSS feed to be notified of new listings as they become available.

---
Did you like this?  Please share it! Thanks in advance.
---
No matter where you are in life (stay-at-home mom, full or part time employee, retired, etc.) you can make a good income with a website.  Whether you write books, make crafts or something else, I highly recommend SBI.  It's the reason for this website.  Check it out below and become another solopreneur!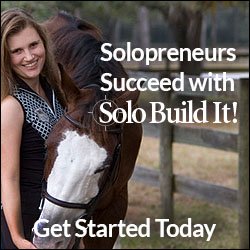 Hello!  This is Shelly Morton, the author of this website. I know you hear a lot of hype about making money from home and building a successful website.  I speak from experience as a solopreneur, I have succeeded with Solo Build It! There is simply no better way to build an online business.  Nothing else compares.  It's not a "get rich quick" scheme.  SBI provides you with all the tools and tips you need to be successful.  You put in the work and SBI will help you succeed!  SBI is simply the BEST way to get started for any "solopreneur."

---
Return to top of Oklahoma