Car Registration & Auto Papers What to Keep &
How to Keep It!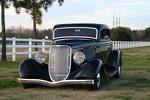 Car Registration:
Organizing Your Car Paperwork
Car registration paperwork can be just about anything. 
Registration papers, insurance information, the gas receipt the last time you filled up the tank up to and including the original purchase paperwork and everything in between. If you're not careful, the paper can pile up!

If you're not sure what to keep or how to keep it, this page will give you some great tips and ideas for keeping track of and organizing all your car related paperwork.
I've been asked, why keep any of it at all? Great question!
Just like your home, your car is an expensive purchase. Maintaining accurate car registration information on your vehicle(s) is important for many reasons:
Keeping basic information about your vehicle's VIN, license plate and other pertinent information will come in handy if your vehicle is stolen, damaged in a wreck, flood, fire, etc.
Keeping record of your car registration, service and maintenance will make it more attractive to buyers if you wish to sell it and can help you obtain a much higher sales price than if you didn't have that information.
Keeping records on replacement tires, batteries, wiper blades, etc. will be advantageous if something under warranty needs to be replaced.
Keeping accurate mileage records, while not necessary for everyone, does come in handy for tax deductions if you qualify.  Also, your employer might need this information for filing an expense report for reimbursement.
---

Car Registration Papers
What to Keep
It may not be necessary to keep every scrap of paper associated with your vehicle. However, you should keep a separate file on each vehicle with the basic car registration information such as:

Title
Yearly car license and car registration receipts
Yearly state inspection records (if appropriate)
Original odometer information at time of purchase
Purchase documents (Bill of Sale, etc.)
Service records (oil changes, repairs, etc. – should include date and mileage at the time of service)
Replacements (tires, batteries, windshield wiper blades, etc.)
Mileage records (if needed and applicable)
---

Car Registration Papers:
How, when & where to keep them
Being able to keep, maintain and locate your car registration papers is very important!

There are many different ways to keep your car registration paperwork handy and organized. There are High-Tech, Medium Tech and No-Tech versions. What method you choose is up to you! The important point is to keep appropriate documentation, keep it safe and keep it handy.

---
No-Tech Methods
No computer skills? No problem! You don't have to be computer savvy in order to keep your vehicle information safe, easy to get to and easy to find.
Folders & Binders: The most obvious way is simply to keep a file folder with the important documents listed above. They can also be stored in a 3-ring binder. I recommend using plastic sheet protectors so you won't punch holes in original documents. They also work well to keep your paperwork clean in the event repair or maintenance records have oil and grease on them.
Notebooks: Most new vehicles, and some used vehicles, have car maintenance notebooks. They are usually kept in the glove box. This is a handy place to record oil changes and other routine maintenance. Keeping a copy of replacement purchases (tires, batteries, etc.) will help if you're away from home and need warranty information at your finger tips.
---

Medium-Tech Methods
If you have a moderate amount of computer skills, you can keep information on your vehicles in one of two ways:
Scanning: Keeping the original of vehicle titles is very important. Keeping a scanned version on hand is great for back up purposes. I would recommend putting the originals in a safe deposit box or fireproof container.
While in most cases it is possible to obtain a lost title, it requires extra time, work and money and in certain circumstances, not possible.  Many records can simply be scanned and kept in PDF format on your computer. You can create a folder for "Autos" and sub-folders for each vehicle and store the information there. You can even subdivide it by year, if you want to go that complex.
Neat Receipts and similar type scanners not only scan your receipts and keeps them neat, but their organizing software offers advantages to store and search not only auto records, but other paperwork as well.
Spreadsheets Some auto information can simply be kept on a spreadsheet. This can help you at tax time because all the information you need is in one easy location. While you can't keep your car title on a spreadsheet, you can keep track of oil changes, fuel records, mileage, etc.
---
High-Tech Methods
If you are more of a "techie/geek" or simply like to use online data base information services, there are several websites out there to help you keep track of your vehicle information.
I have no personal preference and am not endorsing any company. I simply wanted to make you aware of them in case they suit your record keeping/organizing needs.
I personally prefer to keep my own information secure and using one of these high-tech methods definitely has risks; therefore, it's not an option I personally prefer.  However!
---

Here are app/website information I've found:
Fuelly For those who travel a lot, Fuelly might come in handy to help you keep track of and compare fuel costs and mileage information. Fuelly can assist you with your fuel efficiency.  You can make driving adjustments and make better budget decisions about your vehicles and maintenance. You can keep track of miles between fill-ups by using your car's trip odometer. They even offer you the ability to download information from your smartypants iPhone using Fuelly Mobile.  I'm not sure if there is a free version at this time.

Your Garage Online This website helps you track information related to your vehicles. At the present time, you can store information for up to three vehicles for free. It offers you a "Virtual Garage" for keeping basic data on your car (VIN, license, color, make, model, etc.). The "Searchable Repair Forms" section allows you to use search terms to locate repair and maintenance record information. You can even store technical service or recall notice information. There is also a "Comprehensive Service History" section that allows you to keep up with all repairs you make to your vehicle (when, where, etc.).  
As I said above, I'm not comfortable keeping my information on some unknown person's website/server.  It's up to you.
---
Regardless of the method you choose, keep up with your car registration papers and keep your vehicles in good shape. You'll be glad you did!
Take pride in your ride!
---
Links to Other Information
Go to: Car Accessories tips,
Go to: Car Carpet Cleaning tips,
Go to: Car Cleaning Kit tips,
Go to: Car Detailing tips,
Go to: Car Registration tips:
Go to: Car Trunk Organizer tips,
Go to: Car Wash tips,
Go to: Organizing Your Car tips.
---
Click the lavender bar on the left and subscribe to the RSS feed to be notified of new listings as they become available.

---
Did you like this?  Please share it! Thanks in advance.
---
No matter where you are in life (stay-at-home mom, full or part time employee, retired, etc.) you can make a good income with a website.  Whether you write books, make crafts or something else, I highly recommend SBI.  It's the reason for this website.  Check it out below and become another solopreneur!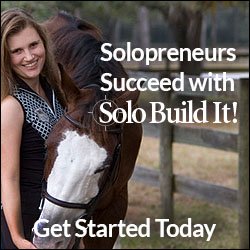 Hello!  This is Shelly Morton, the author of this website. I know you hear a lot of hype about making money from home and building a successful website.  I speak from experience as a solopreneur, I have succeeded with Solo Build It! There is simply no better way to build an online business.  Nothing else compares.  It's not a "get rich quick" scheme.  SBI provides you with all the tools and tips you need to be successful.  You put in the work and SBI will help you succeed!  SBI is simply the BEST way to get started for any "solopreneur."

Return to top of Car Registration