Michigan
Listing of Michigan
Professional Oganizers

Michigan:
One of my goals for this website is not only to provide you with great information but, if you find you have the need for one-on-one assistance, Straighten-Up-Now.com wants to help you find assistance in your area.

If you need additional assistance locating a professional organizer in your area, please go to the National Association of Professional Organizers (NAPO) for more assistance.
---
ANN ARBOR

Functional Spaces, L.L.C.
Owner: Cindy Tyner
Goal: Cindy Tyner of Functional Spaces enjoys helping clients develop and implement individualized organizational systems that fit the needs of their home, office and family life. Make your spaces functional places!
Phone: 734-662-8536
E-Mail: functionalspaces.llc@gmail.com

---
CHELSEA

Spaces with S.O.U.L.
Owner: Deborah Mantel
Goal: Deborah Mantel of Spaces with S.O.U.L. works closely with clients to provide encouragement and hands-on help with creating spaces that are simple, organized, and uncluttered.
Phone: 734-719-3636
E-Mail: deb@debmantel.com

---
COMMERCE TOWNSHIP

123 Clutter Free
Owner: Stacie Campion
Goal: Stacie Campion of 123 Clutter Free will help you clear away the clutter by figuring out what is working and what is not. She will help you set up new systems in your home or office. Living clutter free is as easy as 1, 2, 3!
Phone: 248-331-6261
E-Mail: stacie@123clutterfree.com

Organize To Optimize, L.L.C.
Owner: Stacy Rafalko
Goal: Stacy Rafalko of Organize To Optimize specializes in helping individuals and busy families that are chronically disorganized or have ADHD. She organizes all aspects of your home and home office, teaches skills for time management and helps you create and maintain a cohesive, peaceful home environment.
Phone: 248-568-3445
E-Mail: Stacy@OrganizeOptimize.com

---
EAST LANSING

Cluttergone, L.L.C.
Owner: Rita A. Wilhelm
Goal: Rita A. Wilhelm of Cluttergone, LLC helps design systems for becoming more organized in the home and small office. Her areas of expertise include paper management, general residential, and working with seniors. She gives group presentations on organization.
Phone: 517-332-3937
E-Mail: rita@cluttergone.com

---
FARMINGTON HILLS

Eat That Elephant, L.L.C.
Owner: Cynthia Gentit
Goal: Cynthia Gentit of Eat That Elephant is residential professional organizer, member of NAPO and NSGCD in the Farmington Hills, MI area. She helps restore order to homes in disorder "one bite at a time."
Phone: 248-752-0966
E-Mail: eteos@sbcglobal.net

---
FENTON

Logical Placement, L.L.C.
Owner: Betty Huotari
Goal: Betty Huotari of Logical Placement specializes in residential, home office and gives several organizing presentations. Currently, Betty is the President of NAPO-Southeast Michigan Chapter.
Phone: 810-348-1772
E-Mail: betty@logicalplacement.com

---
GRAND BLANC

Restore Peace and Order, L.L.C.
Owner: Auburn Goodwin
Goal: Auburn Goodwin of Restore Peace and Order provides coaching and hands on assistance for people offices, homes, garages and kitchens. She provides help with time and paper management, moving services, garage sales, errands, office assistance and more.
Phone: 810-694-4823
E-Mail: aubern@restorepeaceandorder.com

---
GRAND RAPIDS

Organized Home, Inc.
Owner: Julie Verleger
Goal: Julie Verleger of Organized Home Inc. provides full service, hands on organizing. She offers services in the home, office, downsizing, moving services and public speaking.
Phone: 616-450-2777
E-Mail: getorganized@organizedhomeinc.com

The Organizing Specialists
Owner: Treva Berends
Goal: Treva Berends of The Organizing Specialists offers residential and business clients personalized organizing services with one-on-one hands-on help and a unique one-of-a-kind training/mentor program to help naturally organized people become a Professional Organizer who then work together in a referral network across the United States.
Phone: 616-363-3377
E-Mail: theorganizingspecialists@comcast.net

---
HEMLOCK

No Where But Up, Organizing
Owner: Deborah Erickson
Goal: Deborah Erickson of No Where But Up, Organizing provides residential organizing, time management and paper management services, works with chronic disorganized individuals and assists in staging homes for resale.
Phone: 989-462-8630
E-Mail: simpleorganizing@mac.com

---
HOLLAND

Creative Closet Design and Organizing Solutions
Owner: Susan Dykstra
Goal: Susan Dykstra of Creative Closet Design and Organization Solutions will help you regain space lost to clutter at home or work. She offers individualized, insightful home organization tailored to her client's needs and within their personal budget. She offers presentations on closet organization, organizing families, time & paper management and holiday organization.
Phone: 616-669-4855
E-Mail: susan@creative-closet-design.com

---
HOLT

Premier Organizing
Owner: Karyn Centofanti
Goal: Karyn Centofanti of Premier Organizing offers home/office organizing and consulting. She can help you restore order in your life. Not only will you get organized, but we also create systems to help you stay organized! Seh specializes in getting homes ready to sell.
Phone: 517-272-3287
E-Mail: karyncentofanti@yahoo.com

---
HUDSONVILLE

Woman Time Management
Owner: Judy Warmington
Goal: Judy Warmington of Woman Time Management has presented speeches, workshops, and all-day seminars offering realistic solutions for 'Cleanies' and 'Messies' for the public as well as businesses, conventions, clubs, and church groups since 1983.
Phone: 616-890-5318
E-Mail: jwwomantimemanagement220@gmail.com

---
NOVI

The Productivity Coach
Owner: Janet Kester
Goal: Janet Kester of The Productivity Coach is a professional organizer and trained coach offers personal one-on-one assistance to her clients creating balance and order in their homes, workplaces, and lives. Expertise in clutter control, paper management, life and ADHD coaching, public speaking, and workshops.
Phone: 248-210-6012
E-Mail: Janet@TheProductivityCoach.com

---
OWOSSO

Establishing Order
Owner: Janeat Felling
Goal: Janet Felling of Establishing Order provides: Closet organization Garage/Attic/Basement Kitchen Estate Sales Photographs/Memorials Public Speaking Office/Paper Moving/Relocation Time Management.
Phone: 989-277-5618
E-Mail: janfelling@aol.com

---
SHELBY TWP

Simply Spacious Living, Inc.
Owner: Wauketa L. Thelen
Goal: Wauketa L. Thelen of Simply Spacious Living, Inc., tailors her services to fit your needs. She serves active people and families, small businesses and non-profit organizations in the following key areas; office management, home solutions, disaster preparedness, grief relief and time management.
Phone: 586-797-9752
E-Mail: simplyspacious@comcast.net

---
ST. CLAIR SHORES

Good 2B Organized
Owner: Kathleen Rubino
Goal: "When life happens, it's Good 2B Organized."
Phone: 586-212-4811 b>Fax: 586-775-2558
E-Mail: kathleen@good2borganized.com

Organized Happy Helper
Owner: Debbie Tebbe
Goal: Debbie Tebbe of Organized Happy Helper is a member of NAPO. She's a member of NSGCD, a CD Specialist, Level 11. Debbie specializes in residential, and business organizing to declutter and bring peace and harmony into your environment.
Phone: 313-469-9089
E-Mail: OrganizedHappyHelper_dt@yahoo.com


---
STERLING HEIGHTS

KD Organizing
Owner: Karen DeClark
Goal: Karen DeClark of KD Organizing provides hands on residential and small business organizing with a specialty for organizing paper and files with the FreedomFiler self purging file system. Customized workshops and presentations for your group.
Phone: 586-739-5068
E-Mail: karen@kdorganizing.com

---
Disclaimer: Any reference obtained from this website to a specific commercial product, process, or service does not constitute or imply an endorsement by Straighten-Up-Now of the product, process, or services listed. Neither Straighten-Up-Now nor any of its members makes any warranty, express or implied, for any product, process or services listed on this website. Nor does it assume any legal liability for the accuracy, completeness, or usefulness of any information or the links on this website.
---
Do you know someone who might want to be listed on this Directory of Professional Organizers?
Feel free to download and send them the Directory Form.  We would appreciate it and I'm sure your friend will to!
---
LIST YOUR BUSINESS WITH
STRAIGHTEN-UP-NOW!
If you are a professional organizer and would like your business to be listed in this directory, please go to the Directory Form page. Fill in the information, review the information on the page with regard to renewals, removals, etc., and submit your payment (securely through Square). You will be contacted (within one week or less) regarding your request for listing.
---
---
Click the lavender bar on the left and subscribe to the RSS feed to be notified of new listings as they become available.

---
Did you like this?  Please share it! Thanks in advance.
---
No matter where you are in life (stay-at-home mom, full or part time employee, retired, etc.) you can make a good income with a website.  Whether you write books, make crafts or something else, I highly recommend SBI.  It's the reason for this website.  Check it out below and become another solopreneur!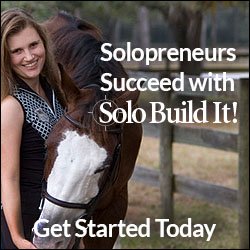 Hello!  This is Shelly Morton, the author of this website. I know you hear a lot of hype about making money from home and building a successful website.  I speak from experience as a solopreneur, I have succeeded with Solo Build It! There is simply no better way to build an online business.  Nothing else compares.  It's not a "get rich quick" scheme.  SBI provides you with all the tools and tips you need to be successful.  You put in the work and SBI will help you succeed!  SBI is simply the BEST way to get started for any "solopreneur."

---
Return to top of Michigan