ADVERTISERS PAGE
Options, Packages, and Conditions
Thank you for considering having your ad(s) appear on the Straighten-Up-Now.com website. We are honored you are considering this website for your advertising needs!
Our advertising expertise on the internet is somewhat limited, but one thing we do know is that advertisers want as much exposure to targeted audiences as possible, with reasonably priced options. With this Advertisers Page we want to offer simple, but comprehensive options.
If you would like information regarding website traffic in general, top ten-pages, countries reached, or other target information and/or other statistics from Google Analytics, please Contact Me and we will provide you the most current information available for the date range(s) you suggest. 
---
Straighten-Up-Now.com has been active online since 2008 and currently consists of over 300 quality pages of information and is still growing! There have been 25 new pages added within the last six months.
Straighten-up-Now.com offers a free monthly newsletter that provides valuable information not found on the website which draws additional traffic to the main website each month.
Please note, Straighten-Up-Now.com is constantly growing in both popularity and search engine rankings.  Consequently, there is the possibility that advertising rates may need to be increased in the future.
---
Grandfathering
If you lock in the price and location of your ad now, the rate will be grandfathered, and you will be exempt from future price increases or other changes!
---
Advertisers Page Package Options
Once you request an option, you will receive an invoice through Square.  Once the invoice is paid, your add will be placed according to your chosen option.
To keep your advertising options as simple and productive as possible, I am providing the following easy options:
(Option A): Banner Link - Above the Fold
Your single block Banner link or Text link ad.
Sized roughly within 168Wx168H.
Located on the far-right column.
Above the fold working downward.
Order and location are on a first-come-first-served rank order on the page.
Your ad will appear on every page of this website with a few exceptions (please review the Terms of Service below).
Purchase price for this space is $500 per year, per ad.
Absolutely the best bang for your advertising dollar!
---
(Option B): Replace one Google Adsense Ad
Replace any single, currently running, Google Adsense ad block on the Tier 2 or Tier 3 page of your choice only (one per request).
Size up to 336x280.
Location on a Tier 2 or Tier 3 of your choice only (with your Banner link or Text link ad).
The Google Adsense ad will be completely removed, and your ad will take its place with a few exceptions (please review the Terms of Service below).
Purchase price for this space is $350 per ad, per year, per ad.
---
(Option C): Text Link Ad Up to 150 Characters
Your text link ad (up to approximately 150 characters) placed on the Vendor's Page with a few exceptions (please review the Terms of Service below).
The Vendors button appears on the Navigation Bar site wide as a Tier 2 page.
Purchase space for this space is $200 per ad, per year.
---
(Option D):
This option is limited to those who have a
verified professional home organizing business
You may add your business to our listing of Directory of Professional Organizers.

The listing will include the following: Business name, business address, business phone number and business goals. 
No website link will be allowed as it interferes with website traffic of this website.
The Directory of Professional Organizers is organized alphabetically by state and city within each state.
Click here to be taken to the Directory Form which must be completely and accurately filled out and returned with payment.
Please be sure to review the Terms of Service below.
The price for this space is $25.00 per year for one listing only.
Once the form is completed and payment received, your business will be listed on the appropriate page, and you will receive an email with a link to the listing.
For a home organizing business, this is your most economical option!
---
(Option E) Custom Requests:
If you have another advertising option you would like to be considered other than the ones offered above, please Contact Me with details of your proposal
There are no guarantees that it will be accepted.  Please review the Terms of Service below.
---
Advertiser's Request Form
---
Terms of Service for
Straighten-Up-Now.com
NO ADS will be placed on the Home Page of Straighten-Up-Now.com at any time.  NO EXCEPTIONS!
All ad links will be no index/no follow.  NO EXCEPTIONS! The owner/editors of Straighten-Up-Now.com do not buy or sell links and discourage any attempts to do so on this website.
The owners/editors of Straighten-Up-Now.com reserve the right to deny, at their discretion, any advertising requests that may be deemed inappropriate in content, form, quality or relationship to Straighten-Up-Now.com.
Advertising agreements are for a one (1) year period interval based on the date the advertisement goes live on Straighten-Up-Now.com

and will be due and payable on the renewal date (renewal date = the date the advertisement went live the previous year). 

Advertising prices can be pro-rated depending upon the date(s) the agreement is agreed upon, payment made and go live date on Straighten-Up-Now.com.
The advertising agreement will be subject to renewal at the end of that period.  You will be notified and given the opportunity to renew or cancel the agreement.

Failure to remit renewal payments in a timely manner may result in removal of the advertisement.  Any advertisement that is removed makes the grandfathering clause (as mentioned above) null and void.  Replacements will be treated as a new advertising request(s) under the then current rates, terms and conditions

Your satisfaction is guaranteed 100%.  You may cancel your ad within the agreement period upon written notice.  Fees will be refunded on a pro-rated basis accordingly.
If you have questions or concerns, please Contact Me.
If you wish to proceed with a request to place an advertisement on Straighten-Up-Now.com, please complete the form above.
---
Click the lavender bar on the left and subscribe to the RSS feed to be notified of new listings as they become available.

---
Did you like this?  Please share it! Thanks in advance.
---
No matter where you are in life (stay-at-home mom, full or part time employee, retired, etc.) you can make a good income with a website.  Whether you write books, make crafts or something else, I highly recommend SBI.  It's the reason for this website.  Check it out below and become another solopreneur!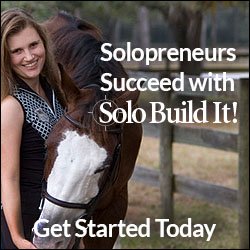 Hello!  This is Shelly Morton, the author of this website. I know you hear a lot of hype about making money from home and building a successful website.  I speak from experience as a solopreneur, I have succeeded with Solo Build It! There is simply no better way to build an online business.  Nothing else compares.  It's not a "get rich quick" scheme.  SBI provides you with all the tools and tips you need to be successful.  You put in the work and SBI will help you succeed!  SBI is simply the BEST way to get started for any "solopreneur."

---
Return to top of page