Pennsylvania
Listing of Pennsylvania
Professional Organizers

Pennsylvania: One of my goals for this website is not only to provide you with great information but, if you find you have the need for one-on-one assistance, Straighten-Up-Now.com wants to help you find assistance in your area.
If you need additional assistance locating a professional organizer in your area, please go to the National Association of Professional Organizers (NAPO) for more assistance.
---
COLLEGEVILLE

Sabrina's Organizing
Owner: Sabrina Quairoli
Goal: Sabrina Quairoli of Sabrina's Organizing, strives to provide her clients with a beacon of light in all areas of personal and professional organizing. Whether you are looking to eliminate the clutter from your home office, closet, garage or basement, contact Sabrina.
Phone: 484-686-1567
E-Mail: inquiry@sabrinasorganizing.com

---
DRESHER
Lea Strain - Professional Organizer
Owner: Lea Strain
Goal: Lea Strain offers solutions to save you time and money. You can create efficient use of your time and space with our proven organizational techniques and time management strategies.
Phone: 267-470-4073
E-Mail: lea2000@comcast.net

---
ELYSBURG
Cash In Clutter
Owner: Besty Kramer
Goal: Betsy Kramer of Cash In Clutter Creates a simplified life using God's principles. Betsy is an organizer, motivational speaker, and weekly columnist who has appeared in newspapers, web-media, Satellite Radio, and the CBS Early Show.
Phone: 570-898-4083
E-Mail: organizeme@cashinclutter.com

---
ERIE

In Its Place
Owner: Kate Gross
Goal: Kate Gross of In Its Place offers both In-Home and Coaching organizing services. She helps her clients find solutions to their clutter problems. Your home should be a haven from the world.
Phone: 814-566-0672
E-Mail: kgross@in-its-place.net

---
HERMITAGE

The Right Sort, L.L.C.
Owner: Jeanne Hink
Goal: Jeanne Hink of The Right Sort helps chronically disorganized clients, those with life transitions (divorce, empty nesting, death of spouse) and clients with physical/emotional challenges. She organizes closets, kitchens, basements, home office. Senior move management: Sorting, packing, unpacking, hauling, buy-outs and estate sales.
Phone: 724-346-3630
E-Mail: info@therightsort.com

---
GARNET VALLEY, PENNSYLVANIA

Organized Enough Coaching and Consulting
Owner: Kathy Schlegel
Goal: Kathy Schlegel of Organized Enough provides ADHD Academic & Life Coaching. Kathy can help you out of overwhelm & into the life you are capable of living. She begins with a one hour assessment & provide you with a written "New Beginning" Plan. Coaching by phone, academic coaching for high school & college students; life coaching for ADHD adults.
Phone: 610-299-5191 or 717-872-7424
E-Mail: kathy@organizedenough.com

---
LANCASTER

Keep It Simple Solutions
Owner: Frank Burnside
Goal: Frank Burnside of Keep It Simple Solutions begins with a consultation to discuss the goals of the organizing project. He works together to determine what areas of your home are working well and what areas need improvement. He will map out how and where to begin, what steps will be involved, and approximately how long it will take to complete.
Phone: 717-468-9708
E-Mail: burnie@onemain.com

Shape Up Your Space
Owner: Diane Barker and Dawnelle Yoder
Goal: Diane Barker and Dawnelle Yoder of Shape Up Your Space assists homeowners in finding a balance and sense of well being in their homes and lives through organizing spaces, redecorating rooms or staging homes to sell.
Phone: 717-291-5824
E-Mail: richbark3@comcast.net or myodes@pngusa.net

---
PHILADELPHIA

Totally Organized, L.L.C.
Owner: Janet Taylor
Goal: Janet Taylor of Totally Organized helps clients organize their homes, offices and lives. She organizes businesses to increase sales, ministries to fulfill their vision and helps individuals reduce clutter in their homes.
Phone: 215-229-7232
E-Mail: jtaylor@totallyorganized.biz

---
WEST CHESTER

Amoon's Custom Organizing
Owner: Annie Amoon
Goal: Annie Amoon of Amoon's Custom Organizing helps you create customized systems of organization that work for you now and into the future by addressing your specific and individual needs. Annie moves you from overwhelmed to organized.
Phone: 610-574-3312
E-Mail: Annie@amoonscustomorganizing.com

---
ZELIENOPLE

Best Impressions Home
Owner: Elizabeth Kelleher
Goal: Elizabeth Kelleher of Best Impressions Home provides a full range of organizing services to homes and offices, specializing in paper management systems and real estate home staging.
Phone: 724-513-4408
E-Mail: bih@bestimpressionshome.com

---
Disclaimer: Any reference obtained from this website to a specific commercial product, process, or service does not constitute or imply an endorsement by Straighten-Up-Now of the product, process, or services listed. Neither Straighten-Up-Now nor any of its members makes any warranty, express or implied, for any product, process or services listed on this website. Nor does it assume any legal liability for the accuracy, completeness, or usefulness of any information or the links on this website.
---
Do you know someone who might want to be listed on this Directory of Professional Organizers?
Feel free to download and send them the Directory Form.  We would appreciate it and I'm sure your friend will to!
---
LIST YOUR BUSINESS WITH
STRAIGHTEN-UP-NOW!
If you are a professional organizer and would like your business to be listed in this Directory, please go to the Directory Form page. Fill in the information, review the information with regard to renewals, removals, etc., and submit your payment (securely through Square). You will be contacted (within one week or less) regarding your request for listing

---
---
Click the lavender bar on the left and subscribe to the RSS feed to be notified of new listings as they become available.

---
Did you like this?  Please share it! Thanks in advance.
---
No matter where you are in life (stay-at-home mom, full or part time employee, retired, etc.) you can make a good income with a website.  Whether you write books, make crafts or something else, I highly recommend SBI.  It's the reason for this website.  Check it out below and become another solopreneur!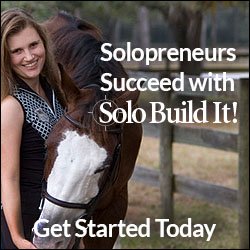 Hello!  This is Shelly Morton, the author of this website. I know you hear a lot of hype about making money from home and building a successful website.  I speak from experience as a solopreneur, I have succeeded with Solo Build It! There is simply no better way to build an online business.  Nothing else compares.  It's not a "get rich quick" scheme.  SBI provides you with all the tools and tips you need to be successful.  You put in the work and SBI will help you succeed!  SBI is simply the BEST way to get started for any "solopreneur."

---
Return to top of Pennsylvania