Colorado
LISTING OF COLORADO
PROFESSIONAL
ORGANIZERS

Colorado:
One of my goals for this website is not only to provide you with great information but, if you find you have the need for one-on-one assistance, Straighten-Up-Now.com wants to help you find assistance in your area.
If you need additional assistance locating a professional organizer in your area, please go to the National Association of Professional Organizers (NAPO) for more assistance.
---
CENTENNIAL AREA
Naturally Organized
Owner: Julie Gram
Goal: Julie has a passion to help organize clients in their homes, home offices & small businesses since 2000. She also offers organizing maintenance, seasonal decorating, spacial layouts for better function & coaching. She will work side-by-side or do it all for you.
Phone/Fax: 303-799-8032
E-Mail: naturallyorganized@yahoo.com


---
COLORADO SPRINGS
Clutterwise™
Owner: Kathryn Porter
Goal: Kathryn Porter of Clutterwise™ is a writer, teacher & speaker. Kathryn teaches decluttering workshops, is available for custom speaking engagements and is the author of Too Much Stuff, a faith based decluttering book scheduled for release in 2006.
Phone: 719-573-0747
E-Mail: kporter@ClutterWise.com


Organize Consolidate Declutter
Owner: Linda Reinberger
Goal: Linda Reinberger of Organize Consolidate Declutter offers advice, encouragement, and education about how to get your house into a well run machine. She will help you with the hard decisions on what to keep and what to donate or throw a way. She will get your paper work in a system that you can find anything, such as insurance papers or mortgage. Phone: 719-460-0347
E-Mail: linda@ocdllc.biz

The Clutter Cutters
Owner: Cari Pemberton
Goal: Cari Pemberton of The Clutter Cutters is a Family Manager Coach who specializes in residential and home-based business organizing, Staging services (Staging to sell, Staging to live), public speaking, and real estate services (buying, selling).
Phone: 719-338-9677
E-Mail: cari@thecluttercutters.net


With Time To Spare, Inc.
Owner: Sue McMillin
Goal: Sue McMillin of With Time To Spare, Inc., through seminars and consultations helps her business and residential clients recover 40% space in their offices and homes and gain an extra hour a day in productivity.
Phone: 719-352-5535
E-Mail: sue@withtimetospare.com
---
DENVER
Archives Organized
Owner: Sharman King
Goal: Sharman King of Archives Organized provides organizing, writing and speaking services. Sharman, retired English teacher and lifelong organizer, will organize any space, clean and paint while you work.
Phone: 303-907-8828
E-Mail: sking@archivesorganized.com

Major Mom
Owner: Angela Cody-Rouget
Goal: Angela Cody-Rouget of Major Mom is mother of two and spent 14 years in the military and four years of ROTC. Her focus is helping families.
Phone: 303-991-5478
E-Mail: seemetalk@helloworld.com


---
GLENWOOD
Chaos Control
Owner: Jennifer Gruner
Goal: Jennifer Gruner of Chaos Control organizers homes or offices to bring a functional system that fits you. She assists you in understanding the system and provide tools and plans to keep you organized.
Phone: 970-309-3331
E-Mail: jgruner@ChaosControlgws.com


---
GREENWOOD VILLAGE
Major Mom
Owner: Angela Cody-Rouget
Goal: Major Mom makes organizing fun and we get the job done faster than anyone. Our team of highly-trained Liberators are ready to serve you. Remember, getting organized is not a luxury, it's a necessity. Don't delay, hire us today.
Phone: 303-991-5478 Fax: 303-991-5478
E-Mail: Liberators@MajorMom.biz


Organized Chaos
Owner: Mackenzie Bonig
Goal: Mackenzie Bonig of Organized Chaos specializes in guiding people through organization so they achieve a more balanced and rewarding life.
Phone: 303-880-1081
E-Mail: Mackenzie@OrganizedChaosCO.com

---
LITTLETON
Starbuck Life Design
Owner: Jen Starbuck
Goal: Jen Starbuck of Starbuck Life Design specializes in home office and small business organizing. Serving the Littleton & Summit County areas. Gift cards are available.
Phone: 303-909-6318
E-Mail: jen@starbucklifedesign.com

---
MONUMENT
Chaos SOS
Owner: Cheryl Garlick
Goal: Cheryl Garlick of Chaos SOS Simplifies and Organizes Solutions for your home and busy schedule.
Phone: 719-244-5385
E-Mail: cdgarlick@yahoo.com

---
PARKER
The Organized Life
Owner: Cyndi Fabrizio
Goal: Cyndi Fabrizio of The Organized Life specializes in residential organizing including individual, home office and small business organizing, paper and time management, specializing in ADD and ADHD clients.
Phone: 720-851-4994
E-Mail: cyndi@the-organized-life.com

---
WESTMINSTER
Ready-Set-Design
Owner: Delphine Becker
Goal: Delphine Becker of Ready-Set-Design provides organizing services & and room re-designs. She does one day make overs & organizes any space. She provides balance, function & beautiful spaces using your existing furnishings. She can create organizational systems to keep you organized. Her goal is to help you live a richer, fuller life without the stress of clutter.
Phone: 303-868-5546
E-Mail: delphine@ready-set-design.com

---
Disclaimer: Any reference obtained from this website to a specific commercial product, process, or service does not constitute or imply an endorsement by Straighten-Up-Now of the product, process, or services listed. Neither Straighten-Up-Now nor any of its members makes any warranty, express or implied, for any product, process or services listed on this website. Nor does it assume any legal liability for the accuracy, completeness, or usefulness of any information or the links on this website.
---
Do you know someone who might want to be listed on this Directory of Professional Organizers?
Feel free to download and send them the Directory Form.  We would appreciate it and I'm sure your friend will to!
---
LIST YOUR BUSINESS WITH
STRAIGHTEN-UP-NOW!
If you are a professional organizer and would like your business to be listed in this Directory, please go to the Directory Form page. Fill in the information, review the information with regard to renewals, removals, etc., and submit your payment (securely through Square). You will be contacted (within one week or less) regarding your request for listing

---
Click the lavender bar on the left and subscribe to the RSS feed to be notified of new listings as they become available.

---
Did you like this?  Please share it! Thanks in advance.
---
No matter where you are in life (stay-at-home mom, full or part time employee, retired, etc.) you can make a good income with a website.  Whether you write books, make crafts or something else, I highly recommend SBI.  It's the reason for this website.  Check it out below and become another solopreneur!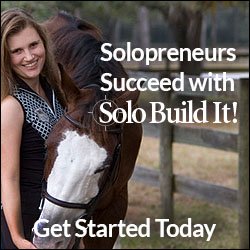 Hello!  This is Shelly Morton, the author of this website. I know you hear a lot of hype about making money from home and building a successful website.  I speak from experience as a solopreneur, I have succeeded with Solo Build It! There is simply no better way to build an online business.  Nothing else compares.  It's not a "get rich quick" scheme.  SBI provides you with all the tools and tips you need to be successful.  You put in the work and SBI will help you succeed!  SBI is simply the BEST way to get started for any "solopreneur."

---
Return to top of Colorado
Home|About Me|Site Map|Contact Me|What's New?|
---