Virginia

Listing of Virginia
Professional Organizers
Virginia:
One of my goals for this website is not only to provide you with great information but, if you find you have the need for one-on-one assistance, Straighten-Up-Now.com wants to help you find assistance in your area.
If you need additional assistance locating a professional organizer in your area, please go to the National Association of Professional Organizers (NAPO) for more assistance.
---
CHESAPEAKE

Clutter Free Concepts
Owner: Beth Spruill
Goal: Beth Spruill of Clutter Free Concepts provides "clutter-free" and organizational services to bring peace and harmony to all areas of your home. An organized home and life gives you a well-balanced life.
Phone: 757-546-2360
E-Mail: clutterfreeconcepts@gmail.com

---
FREDERICKSBURG

Organization Direct
Owner: Linda Clevenger
Goal: Founded in 2007, Organization Direct serves businesses and homeowners in the following areas: Downsizing, Moving/Relocation, Paper Systems, Elimination/Donation of Items, Organizing Solutions, Training for Employees, Time Management, Productivity Training, Family Management/Accountability. We cover Northern Virginia, Fredericksburg and South to Ruther Glen, Virginia. We offer complimentary consultations to find out if and how we are able to meet your specific needs. Packages and maintenance plans are available.
Phone: 540-220-5912
E-Mail: linda@organizationdirect.com

---
HAMPTON, VIRGINIA
Organize Station
Owner: Jamika Woodburn
Goal: Jamika Woodburn of Organize Station specializes in professional organizing services for homes, home offices, and businesses not housekeeping services. Her mission is to provide organizing assistance and techniques to empower each client and improving productivity for all clients in a stress-free, relaxing environment.
Phone: 757-637-8283
E-Mail: organizestation@gmail.com

---
HERNDON

Dutch Girl Organizing
Owner: Jaime Vanderlaan
Goal: Jaime Vanderlaan of Dutch Girl Organizing is passionate about helping everyone become organized. Whatever your need from home organization, home office, time management or that helping hand to face those organizational tasks that are hard to start or you hate facing we can help. She can help with every room in your home.
Phone: 703-966-5052
E-Mail: jaime@dutchgirlorganizing.com

---
LEESBURG

An Organized Home
Owner: Kerry Thomas
Goal: Kerry Thomas of An Organized Home provides individualized organizing services for kitchens, closets, home offices, kid's rooms, garages, crafts and hobbies, and any other area where clutter has taken over. Kerry can help you reclaim your space and your free time.
Phone: 703-779-2939 or 615-403-7272
E-Mail: anorganizedhome@verizon.net

Neat Families
Owner: Michelle Beauchamp
Goal: Michelle Beauchamp of Neat Families uses clever, inexpensive ways to organize your family in order to save you time, money and frustration. She enjoys helping you to bring peace to your home so you can focus on what really matters.
Phone: 703-282-1372
E-Mail: neatfamilies@yahoo.com

---
NEWPORT NEWS

Orderly Places
Owner: Mary Frances Ballard
Goal: Mary Frances Ballard of Orderly Places Encourages, assists and trains others in effective personal and home organization. Paper management, clutter control, senior downsizing, closets, garages, kitchens, children's rooms. Member, National Assn. of Professional Organizers.
Phone: 757-887-1244
E-Mail: maryfrances@orderlyplaces.com

---
NORFOLK

Chaos to Calm
Owner: Carrie Chase
Goal: Carrie Chase of Chaos to Calm taps into The Source of peace and hope, Carrie loves to come into chaotic settings and bring a calmness and hope to people who want to get rid of clutter and regain control of their time and space.
Phone: 757-440-0352
E-Mail: chaostocalm@cox.net

---
PRINCE GEORGE

Noel Mentzer Professional Organizer
Owner: Noel Mentzer
Goal: Noel Mentzer helps you learn how to take control, purge, and organize your home or home office for comfortable living. She helps you take control of the stuff that has taken control of you and your family.
Phone: 804-921-3277
E-Mail: noelment@yahoo.com

---
RICHMOND

Conquering Clutter, L.L.C.
Owner: David Sanders
Goal: David Sanders of Conquering Clutter is in the business of helping people organize their lives in their home and at their business. This is provided though consultant, one on one sessions, and by us doing the work for the client.
Phone: 804-833-8182
E-Mail: david@conqueringclutterva.com

A Sorted Affair, L.L.C.
Owner: Olivia Acree and Caitlin Shear
Goal: Olivia Acree and Caitlin Shear, A Sorted Affair, provide organizing expertise for families with young children, families facing a disability, home staging, downsizing, and other move preparations. They believe order brings peace to the home.
Phone: 804-402-8426
E-Mail: novaoffice@asortedaffair.com

Come To Order
Owner: Kathy Jenkins
Goal: Kathy Jenkins, Come To Order, is committed to working with you to get your home or office organized and help you create a simple routine to ensure that you will stay in control. Remember, you can do all things through Christ, who gives us strength.
Phone: 804-550-9428
E-Mail: Kathy@ComeToOrderVA.com

---
SPOTSYLVANIA

Organization Direct
Owner: Linda Clevenger
Goal: Linda Clevenger of Organization Direct focuses on easing the stress of everyday life by developing systems that you can use on a daily basis in your business and home to help keep you organized.
Phone: 540-220-5912
E-Mail: linda@organizationdirect.com

---
STAFFORD

Organized and More
Owner: Rheba Robertson
Goal: Rheba Robertson of Organized and More specializes in organizing home or business offices, with an emphasis on legal offices and church/school offices, including bookkeeping matters. "Let all things be done decently and in order." I Corinthians 14:40
Phone: 540-842-4338
E-Mail: rheba@comcast.net

---
SUFFOK

Key Transitions
Owner: Beverly Outlaw
Goal: Beverly Outlaw of Key Transitions organizes all aspect of home and office spaces with solutions that work in the real world. She provides support and follow-up that is compassionate and focused on achieving goals.
Phone: 757-642-3193
E-Mail: KeyTransitions@cox.net

---
WEST POINT
Amazing Spaces
Owner: Shannon Houser
Goal: Amazing Spaces will help you to organize your home (i.e: closets, bedrooms, bathrooms, garages, offices) and your home business. We also help in downsizing, estate disbursement and moving. When we are done, we will leave you with 'Amazing Spaces.'
Phone: 804-512-2048
E-Mail: shannon@amazingspacesnow.com

---
Disclaimer: Any reference obtained from this website to a specific commercial product, process, or service does not constitute or imply an endorsement by Straighten-Up-Now of the product, process, or services listed. Neither Straighten-Up-Now nor any of its members makes any warranty, express or implied, for any product, process or services listed on this website. Nor does it assume any legal liability for the accuracy, completeness, or usefulness of any information or the links on this website.
---
Do you know someone who might want to be listed on this Directory of Professional Organizers?
Feel free to download and send them the Directory Form.  We would appreciate it and I'm sure your friend will to!
---
LIST YOUR BUSINESS WITH
STRAIGHTEN-UP-NOW!
If you are a professional organizer and would like your business to be listed in this Directory, please go to the Directory Form page. Fill in the information, review the information with regard to renewals, removals, etc., and submit your payment (securely through Square). You will be contacted (within one week or less) regarding your request for listing

---
---
Click the lavender bar on the left and subscribe to the RSS feed to be notified of new listings as they become available.

---
Did you like this?  Please share it! Thanks in advance.
---
No matter where you are in life (stay-at-home mom, full or part time employee, retired, etc.) you can make a good income with a website.  Whether you write books, make crafts or something else, I highly recommend SBI.  It's the reason for this website.  Check it out below and become another solopreneur!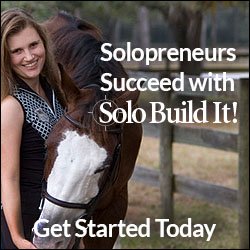 Hello!  This is Shelly Morton, the author of this website. I know you hear a lot of hype about making money from home and building a successful website.  I speak from experience as a solopreneur, I have succeeded with Solo Build It! There is simply no better way to build an online business.  Nothing else compares.  It's not a "get rich quick" scheme.  SBI provides you with all the tools and tips you need to be successful.  You put in the work and SBI will help you succeed!  SBI is simply the BEST way to get started for any "solopreneur."

---
Return to top of Virginia