Refrigerator Storage
Tips to Making Your
Refrigerator More Useful!

Refrigerator Storage
Refrigerator Storage: Now more than ever, it's important to have food and keep it for as long as possible.  Food costs continue to rise and it's important to make your food and your money stretch as much as possible.
This page will be a review of some of the best tips to keep your refrigerator, the food in it useable for as long as possible.
---
Refrigerator Care
Keep it clean; don't let your refrigerator become a petri dish,
Clean the refrigerator regularly. Throw away any spoiled foods immediately. Decay can be spread to other foods,
Wipe the inside of the refrigerator with warm soapy water and rinse. Don't use glass cleaners or harsh chemicals,
Check the food in your refrigerator just prior to going grocery shopping. This allows you to free up space and get your foods in the refrigerator quickly when you come home.
---
Keep Your Food Safe
Keep your food safe!  Bacteria causes up to 67% of food poisoning cases in the U.S.
The three most common types of bacteria responsible:
Staphylococcus
E-coli
Salmonella
Normally these don't cause a problem. However, in the right environment, they can multiply and become dangerous. Dishes containing meat, cooked vegetables and eggs are particularly risky.
Bacteria breed best when:
Temperature is between 40° to 140° F.
Food remains in this temperature range for three to four hours or more
Food has a low acid content
Moisture is right for growth
---
Temperature
Most foods do best from 34°F to 40°F. Above 40°F foods tend to spoil rapidly.
Check temperature with a refrigerator thermometer.
If you don't have one, try using an outdoor thermometer.
---
How Long to Keep Food

It's best to use foods quickly.

For specific information on length of time to keep particular foods in your refrigerator, see links below for charts on:
---
Do You Have a Great Refrigerator Storage Tip or Product Recommendation?
Do you have a great refrigerator storage tip or product recommendation? Share it!
---
You might also want to check out the information on these pages:
---
You might also like to review this information:
Go to: Cooking & Measurements Equivalents

Go to: Kitchen Cleaning

Go to: Kitchen Countertops

Go to: Kitchen Appliance Storage Ideas

Go to: Kitchen Drawer Organizer
Go to: Kitchen Safety Tips
Go to: Kitchen Tips
Go to: Organizing a Kitchen
Go to: Pots & Pans Storage

---
Click the lavender bar on the left and subscribe to the RSS feed to be notified of new listings as they become available.

---
Did you like this?  Please share it! Thanks in advance.
---
No matter where you are in life (stay-at-home mom, full or part time employee, retired, etc.) you can make a good income with a website.  Whether you write books, make crafts or something else, I highly recommend SBI.  It's the reason for this website.  Check it out below and become another solopreneur!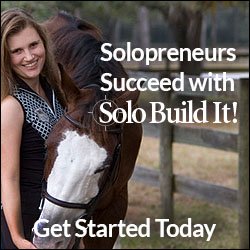 Hello!  This is Shelly Morton, the author of this website. I know you hear a lot of hype about making money from home and building a successful website.  I speak from experience as a solopreneur, I have succeeded with Solo Build It! There is simply no better way to build an online business.  Nothing else compares.  It's not a "get rich quick" scheme.  SBI provides you with all the tools and tips you need to be successful.  You put in the work and SBI will help you succeed!  SBI is simply the BEST way to get started for any "solopreneur."

---
Return to top of "Refrigerator Storage"