ORGANIZING YOUR KITCHEN

Organizing Your Kitchen is an article reprint from an Ezine article by Shelly Morton.
5 Basic Tips for
Organizing Your Kitchen
5 Basic Tips to Organize a Kitchen
By Shelly Morton
Most of my clients want to get organized, they just don't know how or where to start. The kitchen is one of two major areas that many of them choose as their organizing project. They know saving time in the kitchen means more time with their families and friends.
Home magazines paint beautiful pictures of vast kitchens with granite counter-tops, unlimited storage space that is expertly organized with expensive shelving and equipment. The look is top notch, but the price is top dollar.
If you are like most of my clients, you want the organization without all the excessive expense. It doesn't have to cost a fortune to get your kitchen "whipped" into shape. Even the most modest budget can benefit from the five basic kitchen organizing tips below.
---
Here are 5 basic tips to help you on your quest for a better organized kitchen space:
Use what you have: If you can't afford expensive storage containers, look for similarly shaped items that you (or others) may already have on hand or will be throwing out. Need an example? Boxes that your checks come in can be used in drawers to contain small items such as rubber bands, paperclips, pens, pencils, etc. Get creative! Look around and use what you have on hand. Recycling and re-purposing items will get your kitchen organized, save money and the environment!
Contain yourself: Utilize containers in your pantry for items like chips, crackers, etc. Containers fit better in your pantry than bags with clips. Get ones that seal well to lock in freshness. Square containers are best because they take up less space in your pantry. They also fit your shelves better than round ones.
Get hooked: Putting hooks inside cabinet doors and on walls near the stove, etc. will help hang items such as dish towels and your favorite cooking utensils. If you (or someone you know is handy with tools), consider making a peg board and paint or stain it to match the colors of your kitchen. The hooks will help you keep the items you need close at hand.
Go vertical: Many people don't utilize their vertical spaces. Consider whether you have walls that are not being used. Getting a pantry shelf expander to stack canned goods at varying heights will utilize the vertical space in your pantry and help you see what you have. If you can't afford a shelf expander, you can stack small bricks on the pantry shelves for a similar (though less effective) alternative.
Bins and baskets: Bins and baskets are great tools to keep like things together. If you have limited cupboard space, trying folding and storing your dish towels in a bin or basket. Most thrift stores carry inexpensive plastic baskets in sets of 3 or 4 for a dollar or two. If you can afford it, lined rattan and wicker baskets make a more beautiful display. Utilizing these five basic tips will go a long way to achieving the organized kitchen you desire. I hope you found value in these tips to organizing your kitchen. Happy cooking!
---
Do You Know of a Great Kitchen Organizing Tip or Product?
Do you know of a great kitchen organizing tip pro product recommendation? Share it!
---
Links to Other Information
Go to: Cooking & Measurements Equivalents

Go to: Kitchen Cleaning

Go to: Kitchen Countertops

Go to: Kitchen Appliance Storage Ideas

Go to: Kitchen Drawer Organizer
Go to: Kitchen Safety Tips
Go to: Kitchen Tips
Go to: Organizing a Kitchen
Go to: Pots & Pans Storage

---
Click the lavender bar on the left and subscribe to the RSS feed to be notified of new listings as they become available.

---
Did you like this?  Please share it! Thanks in advance.
---
No matter where you are in life (stay-at-home mom, full or part time employee, retired, etc.) you can make a good income with a website.  Whether you write books, make crafts or something else, I highly recommend SBI.  It's the reason for this website.  Check it out below and become another solopreneur!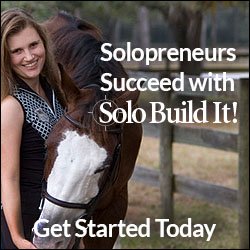 Hello!  This is Shelly Morton, the author of this website. I know you hear a lot of hype about making money from home and building a successful website.  I speak from experience as a solopreneur, I have succeeded with Solo Build It! There is simply no better way to build an online business.  Nothing else compares.  It's not a "get rich quick" scheme.  SBI provides you with all the tools and tips you need to be successful.  You put in the work and SBI will help you succeed!  SBI is simply the BEST way to get started for any "solopreneur."

---
Return to top of Organizing Your Kitchen