House Cleaning Tips
The Best Information on
How to Clean Your House!
House Cleaning Tips:  Do you hate to spend time cleaning?  You're not alone! Most people don't want to waste time cleaning.  I'm with you!
Unless you're wealthy enough to afford a maid service, check out the handy information on this page to breeze through the chores.
Why would I include information on house cleaning on a home organizing website?  A part of good organization is never spending more time that you have to on anything!
I hope these tips will help you and your family have peace of mind and stay healthier if your home environment is clean AND organized.
---

House Cleaning Tips
General Information
Here are some handy tips that will help you speed through those chores and get on with the fun things in life!

Here's what you'll find on this page:
Consider paying it forward.  If you have a tip you'd like to submit, use the fill-in-the-blank form on this page. You will be given credit for all submissions!
For information on how to get started with any home organizing project, check out information on Start Here.
---
Green House-Cleaning Tips
I believe we can all agree that it's better to use products that are better for the environment.
Here are my favorite green house-cleaning tips:
When possible, replace synthetic sponges, mops, etc. with old rags, kitchen towels or clothing.
You don't have to buy a lot of expensive chemical cleaners.  The best natural, green cleaners I've found and personally use often are vinegar, baking soda, salt and lemon juice.  You probably already have them in your home, and they won't leave a chemical residue.
Instead of ammonia-based cleaners for windows or glass, try using the old-fashioned method of wiping them down with newspaper.
Replace paper towels with more sustainable products.  There are many companies that produce paper towels, toilet paper, etc. with sustainable bamboo.
There are many more green house-cleaning tips that are available out there.  As I find more, I will let you know.  You might want to subscribe to my RSS feed to be notified when new pages are available.
---
Share your cleaning tips!
Have a great cleaning tip? Know how to get specific stains out of clothing, upholstery or carpet? Know of a great "green" cleaning product? Then . . . Share it!
What Other Visitors Have Said
Click below to see contributions from other visitors to this page...

---
Links to Other House Cleaning Tips
Go to: Bathroom Cleaning Tips
Go to: Carpet Stain Removal
Go to: House Cleaning Tips
Go to: Kitchen Cleaning
Go to: Refrigerator Cleaning
---
Click the lavender bar on the left and subscribe to the RSS feed to be notified of new listings as they become available.

---
Did you like this?  Please share it! Thanks in advance.
---
No matter where you are in life (stay-at-home mom, full or part time employee, retired, etc.) you can make a good income with a website.  Whether you write books, make crafts or something else, I highly recommend SBI.  It's the reason for this website.  Check it out below and become another solopreneur!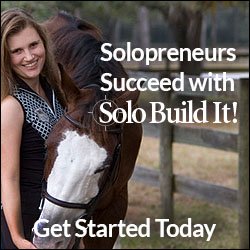 Hello!  This is Shelly Morton, the author of this website. I know you hear a lot of hype about making money from home and building a successful website.  I speak from experience as a solopreneur, I have succeeded with Solo Build It! There is simply no better way to build an online business.  Nothing else compares.  It's not a "get rich quick" scheme.  SBI provides you with all the tools and tips you need to be successful.  You put in the work and SBI will help you succeed!  SBI is simply the BEST way to get started for any "solopreneur."

---
Return to top of House Cleaning Tips