Iowa
Listing of Iowa
Professional Organizers
Iowa:
One of my goals for this website is not only to provide you with great information but, if you find you have the need for one-on-one assistance, Straighten-Up-Now.com wants to help you find assistance in your area.

If you need additional assistance locating a professional organizer in your area, please go to the National Association of Professional Organizers (NAPO) for more assistance.
---
ADEL
Organized By Design
Owner: Shari Hudson
Goal: Shari Hudson of Organized By Design, organizer and trainer, helps her clients create balance and order in their homes, workplaces and lives. Personal one-on-one assistance is offered for residential and office organization, filing, time and procedural management as well as workshops and corporate training.
Phone: 515-834-1400 Fax: 515-834-1420
E-Mail: SHudson@OrganizedByDesign.net

---
AMES

JC Organizing
Owner: Jennifer Ciha
Goal: Jennifer Ciha of JC Organizing provides organizational information and services for home and business in order to assist in creating a manageable work environment and enhanced lifestyle. Jennifer is "Improving the quality of life, one relationship at a time."
Phone: 515-290-6388
E-Mail: jenciha@hotmail.com

---
BELLE PLAINE

What Goes Where?
Owner: Melissa Spading
Goal: Melissa Spading of What Goes Where? offers services to residential and corporate clients. She believes that a person who is organized in a balanced way in all areas of his or her life has more time to spend on the things that matter most...faith, family, and friends.
Phone: 319-350-3334
E-Mail: melissa@what-goes-where.com

---
CEDAR FALLS

Organize For Living
Owner: Teresa Carr
Goal: Teresa Carr of Organize For Living creates personalized solutions to help clients organize any area of the home. She excels at managing paper, downsizing for seniors, staging homes, individual coaching and teaching workshops.
Phone: 319-277-3679 or 319-415-3122
E-Mail: organizeforliving@cfu.net

---
CEDAR RAPIDS

Get Organized! L.L.C.
Owner: Becky Esker
Goal: Becky Esker of Get Organized! provides services to Cedar Rapids/Iowa City area and offers a full product line on its website. Becky offers 1)physical organizing for business and home, 2)interior re-design and painting,3)system & productivity management for businesses, 4) professional coaching, and 5)seminars and workshops.
Phone: 319-395-7477
E-Mail: becky@getorganizedcr.com

The Organized Life
Owner: Maggie Jackson
Goal: Maggie Jackson Certified Professional Organizer® , of The Organized Life, works with her clients to organize and simplify so they have more time to enjoy the important things in life. She specializes in working with clients who are chronically disorganized or who have attention deficit disorder. She works in both residential and commercial settings.
Phone: 319-270-3481
E-Mail: organizedlife@msn.com

---
DES MOINES

Life Made Simple
Owner: Lori Vande Krol
Goal: Lori Vande Krol of Life Made Simple is an organizing consultant and productivity trainer. She works with residential and corporate clients, using a unique approach to help create organized spaces and productive environments. Lori also offers seminars and presentations and is a certified Paper Tiger Productivity Trainer and Authorized Consultant (PTAC).
Phone: 515-360-8347
E-Mail: lori@alifemadesimple.com

Coaching & Organizing Services
Owner: Mary Sigmann
Goal: Mary Sigmann of Coaching and Organizing Services is a Certified Professional Organizer® and business coach. She provides hands-on home and office organization; coaching for executives and staff; workshops, seminars for companies, organizations, corporate teams.
Phone: 515-233-5191
E-Mail: HarmonyPro@aol.com

Simply Organized
Owner: Noelle Carroll
Goal: Noelle Carroll of Simply Organized provides residential organizing including: closets, garages, basements, toys. Commercial organizing including; filing, legal, real estate, paper management. General organizing; time, facility, event planning, records management. Organizing Seniors; downsizing and moving to independent living, packing and unpacking.
Phone: 515-669-2786
E-Mail: gosimplyorganized@msn.com

Smart WorkLife Solutions
Owner: Pam Woods
Goal: Pam N. Woods of Smart WorkLife Solutions is a Certified Professional Organizer®, coach, author, and speaker. She works with busy people, at work and at home, to simplify their space, schedule and life so they save time, boost productivity and reduce stress. Please contact Pam to gauge how she can serve you.
Phone: 515-225-2479
E-Mail: pnw@worklifecoach.com

---
WATERLOO

Organized For You!
Owner: Jessica Crouch
Goal: Jessica Crouch at Organized For You! will help you get organized so you can have WHAT you want, WHEN you want, WHERE you want! Whether at home or work, in person or on the phone, individual or group, physical or intangible, Jessica can help you.
Phone: 319-504-6689
E-Mail: organizedforyou@mchsi.com

---
Disclaimer: Any reference obtained from this website to a specific commercial product, process, or service does not constitute or imply an endorsement by Straighten-Up-Now of the product, process, or services listed. Neither Straighten-Up-Now nor any of its members makes any warranty, express or implied, for any product, process or services listed on this website. Nor does it assume any legal liability for the accuracy, completeness, or usefulness of any information or the links on this website.
---
Do you know someone who might want to be listed on this Directory of Professional Organizers?
Feel free to download and send them the Directory Form.  We would appreciate it and I'm sure your friend will to!
---
LIST YOUR BUSINESS WITH
STRAIGHTEN-UP-NOW!
If you are a professional organizer and would like your business to be listed in this directory, please go to the Directory Form page. Fill in the information, review the information on the page with regard to renewals, removals, etc., and submit your payment (securely through Square). You will be contacted (within one week or less) regarding your request for listing.
---
---
Click the lavender bar on the left and subscribe to the RSS feed to be notified of new listings as they become available.

---
Did you like this?  Please share it! Thanks in advance.
---
No matter where you are in life (stay-at-home mom, full or part time employee, retired, etc.) you can make a good income with a website.  Whether you write books, make crafts or something else, I highly recommend SBI.  It's the reason for this website.  Check it out below and become another solopreneur!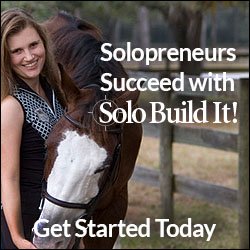 Hello!  This is Shelly Morton, the author of this website. I know you hear a lot of hype about making money from home and building a successful website.  I speak from experience as a solopreneur, I have succeeded with Solo Build It! There is simply no better way to build an online business.  Nothing else compares.  It's not a "get rich quick" scheme.  SBI provides you with all the tools and tips you need to be successful.  You put in the work and SBI will help you succeed!  SBI is simply the BEST way to get started for any "solopreneur."

---
Return to top of Iowa