CRAFT SHOW TIPS
DO'S & DON'TS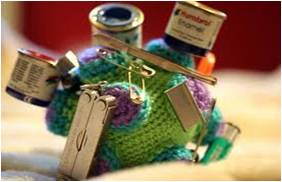 Craft Show Tips
General
Craft Show Tips:
I've always wanted to venture into the world of selling crafts but haven't tried it until now.
As an avid crafter for 35 years, most of my crafts have been made as gifts for family members and friends. However, earlier this year, my daughter and I decided to try our hand at selling our favorite hand-made items at a local, very large, very popular craft show. My sister-in-law also joined us, and it made for a very fun family event.
We quickly came to realize that when you go from making things for fun to making things to sell there are a completely different set of rules that must be taken into consideration.
My daughter and I did a fair amount of research before venturing out into the world of craft show sales. We had moderate success our first time out but not as good as we would have liked.  While we made our booth rental money back and a small profit, I'm told this is not too bad for our first foray into the craft show business at a huge show.
For those of you who would like to try your hand at your first craft show booth, I am providing you with the benefit of the wisdom we gained during our research and recent experiences.
---
Craft Show Tips
Selling "Do's
"Do" #1 Start Local: Do start with one or more craft shows that are close to where you live. This will keep your expenses such as gas, hotels, food, travel time, etc. low. Keeping expenses low is great for any business.
"Do" #2 Decide on Booth Rent Amount Up Front: Before you sign up for a show to begin selling your crafts, decide up front how much you are willing to pay for a booth space fee. Prices can range anywhere from $20 to $500 or more. If you are new, I would suggest starting with a small fee. Obviously, the more you spend on booth rental, the harder it will be to break even and/or make a profit. Also, the more you spend on the higher priced shows, the bigger your let down will be if you can't break even. We learned it was best to get a following doing small, local shows and venture out from there to the bigger shows.
"Do" #3 Do Your Own Research: We also learned it is best to visit various crafts shows prior to venturing out on your own. Try to see things from the customer's point of view. What booths caught your eye? What did you like or not like about the way vendors were selling their items? How was the flow of traffic? Did you hear customers making comments? If so, what did they say? What size of booth spaces seemed to work best?
You can also check out your competitor's quality, pricing, displays, etc. Try talking to some of the craft vendors. Some may be shy giving advice, but others may provide you with a wealth of knowledge and save you time, effort and money down the road.
---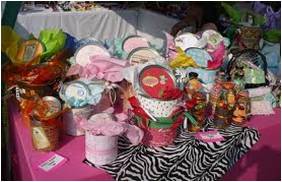 "Do" #4 Prepare Ahead: Whether you are attending a craft show that is indoors or outdoors, prepare for the weather and wear comfortable clothes. With indoor shows it can be hard to predict whether it will be too hot or too cold. We had both circumstances and prepared by dressing in light layers. For outdoor shows, think about wind and rain. How will you shield yourself and your craft items and displays?
"Do" #5 Give Your Potential Customers Space: Most customers are simply browsing. Many customers are less apt to buy if someone is hovering. Say "hello" or "how are you today." These are potential conversation starters that can open a window of opportunity for you to engage them in conversation. Be available to answer questions.
"Do" #6 Come Prepared with Business Cards: Business cards are your most inexpensive method of advertising. While customers may not purchase immediately, they may purchase later. Some people prefer to shop around before making a decision. A business card will help them know how to contact you with questions, problems or special orders.
"Do" #7 Have Fun Selling Crafts: A craft show can be a lot of work and effort, but they are a lot of fun as well. My daughter and I enjoyed the process, and, in slow times, we had great mother-daughter conversations. We enjoyed meeting and talking to our customers and fellow vendors.
---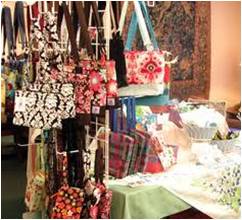 Craft Show Tips
Selling "Dont's"
"Don't" #1 Don't Sell at the First Show You See Advertised: Do not go to the first show you see advertised. If you live in a large metropolitan area there are probably a great number of shows, festivals, high school fairs etc. to choose from. Don't put all of your hopes on one show no matter how much it is hyped. Other shows, that may have a lesser advertising budget, may actually lead to cheaper booth rental fees and more potential customers.
"Don't" #2 Do Not Change Your Prices from Show to Show: A big no-no when selling crafts is changing the price of your products from show to show. You want to develop a good reputation. If you vary your prices from show-to-show customers may think you are dishonest. Do your homework first. Find a price that is a happy medium and stick with it. You can do special sales discounts for multiple purchases and other incentives, especially in lower income areas. If you feel your price may be too high and you need to experiment, lower the prices but be sure to post a notice along the lines of: "Due to availability of certain items prices are subject to change." Providing this type of information up front helps your reputation.
"Don't" #3 Don't Neglect to Make Your Displays Visually Appealing: You need more than just your space and your items when selling crafts. Give careful thought about how it looks. Your display can either be inviting or put people off. Be sure to include tablecloths that cover at least 3 sides of your table(s). This makes your space more attractive as well as hiding the boxes and other items that you do not want to display. Find (or make) items that will add height and dimension such as shelving, clothing racks, hat trees, etc. Try to look at your booth from the customer's point of view. Keep your spaces filled. You can even re-arrange items throughout the day. People who saw your space earlier may see something different. Try to keep things organized (you probably knew I would say something about it)! Try to have one place where people can check out, business cards, etc. Keep your empty boxes and extra merchandise stowed out of sight.
"Don't" #4 Don't Assume: Don't assume craft fair/craft show promoters know what you will need in your booth space. Be sure to make note of such things as: (1) Electricity needs; (2) Whether extra tables will be provided; and (3) Whether you should not be next to certain types of vendors. For example: If you're selling home-made lavender soaps, you don't want to be in a booth space next to someone selling food as potential customers won't be able to enjoy the aroma of your soaps!
"Don't" #5 Don't Forget to Be Helpful: Customers probably won't notice everything in your booth. It's easy for a customer to get fixated on one particular item. If the customer is interested in one item, it's perfectly natural to show them complimentary items that they may have over-looked. Try to get to know your customers' needs and desires. Put their needs first and you will gain a loyal following.
"Don't" #6 Don't Ask Other Vendors About Their Sales: Be courteous with fellow vendors. It is heavily frowned upon by vendors and craft show promoters to walk around asking other vendors how they are doing with their sales. If some vendors are doing well and you are not, this can bring down your morale. If you are doing better than they are and gloat, you have offended the other vendor and you might be dis-invited to attend next time. Treat other vendors as you would like to be treated.
"Don't" #7 Don't Set High Expectations: This is your first show. You are understandably proud of your items, but this is a business. Not everyone is going to beat a path to your booth just because you set one up.
You may or may not have great success with your first show. We experienced a lot of comments such as: "How cute," "Isn't that adorable," but then people would walk away without making a purchase. However, we knew that it takes time and repeated exposure to garner customer trust and sales. Marketing professionals say it takes a minimum of seven (7) times of exposure to the same sales pitch before a customer decides to make a purchase (which is why those blasted commercials run over-and-over-and-over).
"Don't" #8 Don't Leave Your Booth Unattended: You probably already knew that, but I had to mention it just in case. Since there were two of us at the booth, that wasn't a problem. If you do one by yourself, ask a fellow vendor to watch your booth if you need to visit the restroom.
"Don't" #9 Don't Get Discouraged: When selling crafts, it's easy to get discouraged if you don't make as many sales as you would like. Long time craft show vendors told us it can take as many as 2-3 craft shows to get the hang of them. Every show is a learning experience. It will take time to find out which shows work best for your particular items.
"Don't" #10 Don't Get Carried Away Shopping: Last, but not least, do not get carried away shopping at other vendors. You may find a lot of cute items, but you can easily spend up your profits!
---
Craft Show Tips
Helpful Checklist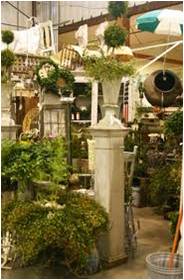 I'm a firm believer in using checklists as they save much time, trouble and forgotten items.

Here are my suggestions for a basic craft show check list for selling crafts. You can adapt it to meet your particular requirements, but I've covered the basics here:
Merchandise:
__Merchandise (make sure you have all of the bins, boxes and bags of your crafts)
Display Items:
__Tent (usually for outdoor craft shows – check ahead – some events provide them)
__Folding table(s)
__Chairs (and cushion if your chairs are not that comfortable)
__Clothes Rack
__Optional: Full Length-Free Standing Mirror
__Optional: Hand Mirror
__Table Cloths
__Hangers
__ Display Rack(s)
__ Lights/Flowers, etc. to make an appealing display
__Tarps & Clips (to cover up displays and hold down items during inclimate weather for outdoor shows)
__Trash Bags (keep your space clean before, during and after the event)
__Portable Hand Cart (get one that is convertible upright/flat)
__Cash Box (or other place to store cash out of sight)

Business/Sales Items:
__Business Cards
__Business Card Holder
__Price Tags
__Twine
__Camera & Extra Batteries
__Photo Album (for displaying photos of items that you make – helps when items sell – people can see what's not there in case they want to special order)
__Notebook
__Sale Signs
__Receipt Book
__Change (bills and coin)
__Tissue paper to wrap items
__Bags for customer purchases
__Scissors, Needle and Thread
__Safety Pins
__Sharpie Markers
__Pens
__Hole Punch
__Tape
__Calculator

Personal Items:
__ Comfortable shoes (you will be standing and walking a lot)
__ Tools (pliers, super glue, utility knife, screw driver set, hammer, electrical tape)
__ Medical Supplies (band aids, aspirin, etc.)
__ Cooler, Food & Beverages (vendors usually sell food, but this cuts into your profits)
__ Jacket, Hat, Gloves (especially if in cold weather and outdoor booth)
__Umbrella (for those pesky rain showers)
__Blanket (comes in handy for many uses)
__ Optional: Radio (if allowed)
__Magazine or Book (to read during down times)

---
Craft Show Tips
Directories of Craft Shows
In an effort to assist you locating some local craft fairs, please check out the links below. You can also search the Internet for craft fairs ____ (name of your state) on Google. Happy Crafting!
---
Have A Great StoryAbout Selling Crafts? Share it!
Do you have a great story about selling crafts? Share your craft sales tips with other readers.
---
Return to top of Craft Show Tips
Home|About Me|Site Map|Contact Me|What's New?|