WEBSITE TESTIMONIALS
What Others Are Saying!

Website Testimonials
Website Testimonials: Is this a great website?  I think so, but you don't have to take just my word for it.  

Find out what others are saying about www.straighten-up-now.com below!

---
I just wanted to let you know I really appreciate the work you're doing. It's really helped me. I'm sure it has helped sooooo many. Thank You So Much!! 
Misty M.
---
Shelly- I landed your site today, a prayer answered. . .I've not taken time before on any website because info seemed all over the place. Your visual eye catching 1-2-3 steps... just kept me reading and gaining knowledge to clear and confirm my mind. I trust I can now start to grow out of my clutter! Thank you.
Bonnie

---
Shelly: I want to thank you for including my information in your website! I took a look at your website, and it is TERRIFIC! Great work. . . .

Brad Davidson,
The Bradley Davidson Company,
Oklahoma City, OK
---
Hi Shelly, WOW! Your site is beautiful! Congratulations.

Debbie Carney, CPO,
New Order Organizers, L.L.C.,
Cleveland, Ohio

---
Dear Shelly, thank you for inviting me to share in the fruit of your labor . . . The website looks great! . . .

Tammy Simon,
Keeping It Together,
Buffalo, N.Y.
---
Hi Shelly, WOW! You've done an incredible job on your website!

Eva Abreu,
Sort Things Out, 
New Jersey
---
Shelly, All I can say is, "wow" and thank you. The site looks great! Thanks for being a blessing.

Kimberly A. Williams,
Order Extraordinaire, L.L.C.,
Chicago, Illinois


---
Hi Shelly, Thank you for your email and your dedication to the professional organizing industry.

Tiffany Engler,
Your Life Organized,
St. Charles, MO


---
Shelly, . . . You have made a great resource for clients. . . .

Amy Tokos,
Freshly Organized,
Omaha, Nebraska


---
You have a very nice website . . .

Debbie Tebbe,
Organized Happy Helper,
St. Clair Shores, Michigan


---
Shelly, I love what you have done! Thanks!!

Becky Doyle,
A Fresh Start,
Bowling Green, Kentucky


---
Dear Shelly,
What a beautiful website. . .

Sincerely, Dana Carney,
Organizing Indy, Inc.,
Indianapolis, Indiana

---
Thank you so much . . . Everything looks great. By the way, you have a GREAT web site! You have obviously spent a lot of time on it. Thanks again and Merry Christmas!

Theda Kirby,
Professional Organizing Solutions, L.L.C.,
Georgia


---
Hi Shelly, Great site and thank you for the listing.

Tracy Molendi,
Simply Organized & Staged, L.L.C.,
Illinois


---
Dear Shelly, What an amazing site you made. Thank you very much for all your work. It is beautiful! I appreciate the listing and praise you for your idea. Things like that will help the industry become known. All my best to you this Thanksgiving.

Teine (Dana) Kenney,
California

---
I really like your website . . .
Terry, West, TX

---
I enjoyed looking at your site.. Great Ideas.. Looking forward to your additional magazine.
Joanne Maiden,
Texas

---
Your site looks great! I am really impressed.
Nina Dyoran

---
Looks good . . .
Cari Corbet-Owen

---
Great job!
Dave Albers

---
Love your website! You've come far already . . . I think I might need some of your advice so I've already bookmarked you.
Claire

---
Wow..very impressed!!
Andre

---
Great website!
Donna

---
Have a suggestion, comment, compliment or complaint?
Do you have a suggestion, comment, compliment or complaint? Share it!
What Other Visitors Have Said
Click below to see contributions from other visitors to this page...

Great info Not rated yet
Your site is well written and down to earth. It is chock full of helpful information. Thanks!
---
Click the lavender bar on the left and subscribe to the RSS feed to be notified of new listings as they become available.

---
Did you like this?  Please share it! Thanks in advance.
---
No matter where you are in life (stay-at-home mom, full or part time employee, retired, etc.) you can make a good income with a website.  Whether you write books, make crafts or something else, I highly recommend SBI.  It's the reason for this website.  Check it out below and become another solopreneur!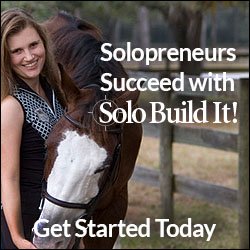 Hello!  This is Shelly Morton, the author of this website. I know you hear a lot of hype about making money from home and building a successful website.  I speak from experience as a solopreneur, I have succeeded with Solo Build It! There is simply no better way to build an online business.  Nothing else compares.  It's not a "get rich quick" scheme.  SBI provides you with all the tools and tips you need to be successful.  You put in the work and SBI will help you succeed!  SBI is simply the BEST way to get started for any "solopreneur."

---
Return to top of Website Testimonials