Pack Rat Confessions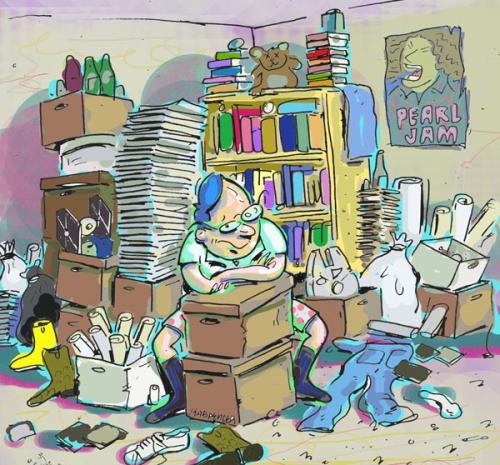 Pack Rat Confessions
Pack Rat Confessions: That sounded interesting!
I really liked this article by Leonard Martinez, a staffer on the El Paso Times, and fellow Texan.  I hope you enjoy it too!
---
Confessions, Solutions of a Recovering Pack Rat

Leonard Martinez / El Paso Times Staff
Article Launched: 10/04/2008 12:00:00 AM MDT
EL PASO -- They say the first step toward solving a personal problem is to admit you have one.
My name is Leonard Martinez, and I'm a pack rat, which if left unchecked would have a decent chance of becoming hoarding.
For as long as I can remember, I've had a problem getting rid of things. I'd keep old newspapers, magazines, heck, even toys from my youth.
I'm not sure why I kept the toys. I didn't keep them in original packaging, so they are virtually worthless now.
A Millennium Falcon, soldered with a kitchen knife to keep it from flying apart while escaping a TIE fighter, isn't going to garner any bids on eBay or even a second look from a nephew.
It wasn't until a couple of weeks ago that I started to make the connection between my pack-rat tendencies and my inability to let go of the past.
I think about the past way too much, but that's another story for another time.
With the advice of a friend, who said to get rid of anything you haven't used in two years, I started to go through old boxes of miscellaneous -- er, stuff. He said I'd feel a burden lifted as I got rid of things. He was right.
First, I tackled the boxes of magazines and newspapers.
Really, what good is a Sport magazine from the early '90s with Bo Jackson on the cover? What use is a high-school report card from my senior year other than to see that math isn't my thing?
As funny as it sounds, I always thought, "I might need this (fill in the blank) some time."
And you know an article on Advertisement Florida State University football coach Bobby Bowden is going to come in real handy while covering religion for the El Paso Times.
I quickly put together a box of clothes to give away to a thrift store, before I turned my attention to my DVD collection.
This is what made my friends worry. I put DVDs ("Borat," "Sideways" and "Before Sunset" among others) in a box and sold them to co-workers. Maybe the low price of $4 a DVD is what made them ask, "Is everything OK?"
The simplest answers on why I decided to get rid of most of my DVDs are that it was an extension of my getting rid of things, plus my laptop computer where I watched my DVDs broke.
Even when my laptop worked I hadn't watched most of the DVDs in months. So, it just felt good to get rid of them. Let them bring others happiness.
It's all leading me to the realization that possessions, no matter how nice they are or how happy they make us, really don't mean much.
I'm not saying I'm ready to give all of my possessions away and become a monk in a forest, but I realize possessions only have the value we give them. Family, friends and good memories are what we should hold on to.
OK, maybe I'll keep this Pearl Jam poster, too, until the economy recovers and it can get a nice bid on eBay.
There's still a small capitalist inside me, too.
[End of article.]
---
Illustration by Keith Allyn Spencer / El Paso Times)

---
Do you have any "pack rat confessions of your own?"
Do you or your family have any "pack rat confessions" they would be comfortable sharing?
Do you or your co-workers have any "pack rat confessions" that can be shared?
If so, please complete the information in the boxes below.  I'm sure other people would enjoy reading them too!
Thanks for sharing!
---
Do you have a pack rat confession you would like to share? (You can remain anonymous)
Do you have a funny, amusing or scary story about how being a pack rat has affected your life or the life of someone you know and/or love? Share it! You can remain anonymous.
What Other Visitors Have Said
Click below to see contributions from other visitors to this page...

Receipts Not rated yet
I collect receipts, still do, but I've reduced the volume by just taking a selection to observe inflation over time. But I still have organized receipts …
The Scotch Tape Not rated yet
I'm a be-prepared-for-anything, just-might-need it, and sentimental packrat. When my sister Vicki and I were packing for a train trip across the country, …
---
Links to Other Information
Links below to other special issues:
Go to: ADD-ADHD
Go to: ADD & Organizing
Go to: Causes of Stress
Go to: Clutter Help
Go to: Compulsive Hoarder
Go to: Helpful Articles
Go to: Procrastinate
Go to: What is S.A.D.
---
Links below to help you get started on your organized journey/project:
Go to: Step #1: Start Here

Go to Step #2: Organized Mindset

Go to Step #3: Questions to Ask Yourself

Go to Step #4:  Start Somewhere

Go to Step #5: Baby Steps to Declutter

Go to Step #6: Basic Principles of Organizing

Go to Step #7: Other Things to Consider

Go to Step #8: Last Things to Consider
---
Click the lavender bar on the left and subscribe to the RSS feed to be notified of new listings as they become available.

---
Did you like this?  Please share it! Thanks in advance.
---
No matter where you are in life (stay-at-home mom, full or part time employee, retired, etc.) you can make a good income with a website.  Whether you write books, make crafts or something else, I highly recommend SBI.  It's the reason for this website.  Check it out below and become another solopreneur!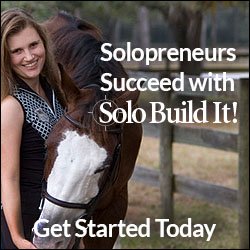 Hello!  This is Shelly Morton, the author of this website. I know you hear a lot of hype about making money from home and building a successful website.  I speak from experience as a solopreneur, I have succeeded with Solo Build It! There is simply no better way to build an online business.  Nothing else compares.  It's not a "get rich quick" scheme.  SBI provides you with all the tools and tips you need to be successful.  You put in the work and SBI will help you succeed!  SBI is simply the BEST way to get started for any "solopreneur."

---
Return to top of Pack Rat Confessions