Overcoming Procrastination How to Procrastinate Productively
Overcoming Procrastination

Overcoming procrastination or structured procrastination is an interesting concept!
The following insightful article by John Wesley gives some great tips for making procrastination productive during those times when overcoming procrastination just isn't an option for the moment.

---
How to Procrastinate More Productively
By: John Wesley, Sep 5, 2007
Everyone experiences the desire to procrastinate. For one reason or another, nothing is harder than doing the one task that needs to get done. People go to great lengths — create excuses, find other work, or even hide — to avoid a dreaded task. Usually time spent procrastinating is simply wasted, but it doesn't have to be.
When managed effectively, the desire to avoid one job can be used to get other things done. This strategy is called structured procrastination. Rather than doing nothing at all, take care of business that normally gets forgotten. This is a great way to deal with mundane chores. Use your desire to avoid real work to force yourself to work harder at something else!
My favorite structured procrastination activities include:
Organizing my work area
Networking
Scheduling
Tying up loose ends
Meetings
Running errands
Clearing out my inbox
Helping others
Getting up to date
Of course, structured procrastination doesn't always work. There will be times when you can't stand to do anything work related. Usually this is a sign that you need to take a break and recharge.
Rather than forcing yourself to work when you aren't up for it, embrace procrastination completely. These activities cure procrastination by rejuvenating energy and creative mojo:
Go to lunch
Exercise
Take a walk
Cat nap
Creative thinking
Read a good book
Of course, there are many other excellent alternatives for both structured and unstructured procrastination. The key is experimenting until you find what works for you. Hopefully these suggestions will help you think of new ways to get things done even when you don't feel like it.
Written for LifeClever by John Wesley, who writes at pickthebrain.com about self-improvement, motivation, and building self-confidence.
---
Links to Other Information
Here are links to other special issues:
Go to: ADD-ADHD
Go to: ADD & Organizing
Go to: Causes of Stress
Go to: Clutter Help
Go to: Compulsive Hoarder
Go to: Helpful Articles
Go to: Procrastinate
Go to: What is S.A.D.
---
Here are the steps to help you get started on an organizing project.
Go to: Step #1: Start Here

Go to Step #2: Organized Mindset

Go to Step #3: Questions to Ask Yourself

Go to Step #4:  Start Somewhere

Go to Step #5: Baby Steps to Declutter

Go to Step #6: Basic Principles of Organizing

Go to Step #7: Other Things to Consider

Go to Step #8: Last Things to Consider
---
Click the lavender bar on the left and subscribe to the RSS feed to be notified of new listings as they become available.

---
Did you like this?  Please share it! Thanks in advance.
---
No matter where you are in life (stay-at-home mom, full or part time employee, retired, etc.) you can make a good income with a website.  Whether you write books, make crafts or something else, I highly recommend SBI.  It's the reason for this website.  Check it out below and become another solopreneur!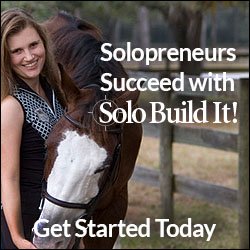 Hello!  This is Shelly Morton, the author of this website. I know you hear a lot of hype about making money from home and building a successful website.  I speak from experience as a solopreneur, I have succeeded with Solo Build It! There is simply no better way to build an online business.  Nothing else compares.  It's not a "get rich quick" scheme.  SBI provides you with all the tools and tips you need to be successful.  You put in the work and SBI will help you succeed!  SBI is simply the BEST way to get started for any "solopreneur."

---
Return to top of Overcoming Procrastination