Kitchen Appliances
Great Storage Ideas

Kitchen appliances are great.  I love kitchen gadgets!  Are you a kitchen-gadget-aholic too?
While I love gadgets, especially kitchen gadgets, what I don't love is trying to figure a good place to store them when they aren't in use.
This page is designed to give you information, tips, tricks and hints on kitchen appliance storage. Check back often as this page will be updated as I find more solutions for you.
---

Kitchen Appliances
Storage Tips 101
Here are some helpful tips.  They are not, by any means, all inclusive, but it's a place to start:
If space allows, designate a space just for small kitchen appliances.
When it comes to storage, be creative. Look high and low. Don't forget about your wall space. Add some additional shelving. Check to see if you have space between the upper cabinets and the ceiling which is often over-looked.
Organize small kitchen appliances in a way that makes sense to you. Put the appliances you use most frequently where they can be accessed easily. Those less frequently used should still be able to be reached, but not in the most convenient location.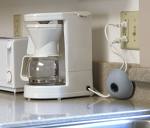 If you store appliances where they can be seen, try to limit it to the newer, more attractive appliances. This will create a more pleasing space.
Get rid of any appliances you don't use. Time for a garage sale? Trash anything that isn't working properly unless it can be repaired. But will you get it repaired? Appliances are very inexpensive and repairing one can actually cost more than a new one. Are you more frugal? See if you can find a replacement at a garage, tag or estate sale. Be careful you aren't buying someone else's broken stuff.
If space allows store small appliances in the pantry. If your pantry is the reach in type, put appliances on the upper and lower shelves. Heavy appliances should be stored on the bottom. If you are fortunate to have a walk-in pantry, dedicate a particular shelving area for appliances and keep them together.
Store small appliances in upper cabinets unless they are very heavy. Upper cabinets tend to have more clearance for larger items. Leave the middle cabinets for food and dishes. Leave the lower cabinets for heavier appliances.

If you don't have slide out drawers already in your cabinets, consider adding some after-market varieties. This will keep you from digging to the back of the cupboard for your favorite appliance. Your back will thank you!

Appliance garages are great. They can be added onto existing cabinets. Some are stand-alone countertop models. If you're the crafty type, consider screening appliances with fabric on a tension rod. Organizing your small appliances in a garage keeps them handy and makes a more pleasing, less cluttered countertop appearance. Many appliance garages fit into corners, which tend to be under-utilized. Most models have some sort of roll-down or sliding door that hides the appliances neatly.
What to do with all those electrical cords? Cord wranglers can help. They can be as simple as using twist ties or zip ties. I don't recommend rubber bands as they tend to break. There are also specially designed cord clips, and cord wraps.
The picture above is a multi-plug electrical outlet with usb ports.  This will help you more than you know!
I hope this information on kitchen appliances has been helpful.
If you need information on general organization tips, please refer to the Start Here section.
---
Do You Know of a Great Kitchen Appliance Storage Product/Tip?
Do you know of a great kitchen appliance storage product or tip? Share it!
What Other Visitors Have Said
Click below to see contributions from other visitors to this page...

T is for Toaster Not rated yet
I use an A-Z accordion file for storing instruction booklets for appliances and electronics. Staple the receipt to the inside of the booklet and file …
---
Go to: Cooking & Measurements Equivalents

Go to: Kitchen Cleaning

Go to: Kitchen Countertops

Go to: Kitchen Appliance Storage Ideas

Go to: Kitchen Drawer Organizer
Go to: Kitchen Safety Tips
Go to: Kitchen Tips
Go to: Organizing a Kitchen
Go to: Pots & Pans Storage

---
Click the lavender bar on the left and subscribe to the RSS feed to be notified of new listings as they become available.

---
Did you like this?  Please share it! Thanks in advance.
---
No matter where you are in life (stay-at-home mom, full or part time employee, retired, etc.) you can make a good income with a website.  Whether you write books, make crafts or something else, I highly recommend SBI.  It's the reason for this website.  Check it out below and become another solopreneur!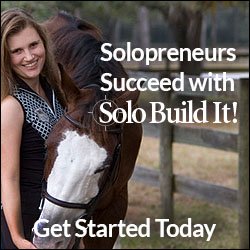 Hello!  This is Shelly Morton, the author of this website. I know you hear a lot of hype about making money from home and building a successful website.  I speak from experience as a solopreneur, I have succeeded with Solo Build It! There is simply no better way to build an online business.  Nothing else compares.  It's not a "get rich quick" scheme.  SBI provides you with all the tools and tips you need to be successful.  You put in the work and SBI will help you succeed!  SBI is simply the BEST way to get started for any "solopreneur."

---
Return to top of Kitchen Appliances