Dairy Storage Tips
Here are some helpful dairy storage tips!
As stated on the page regarding Refrigerator Food Storage, food costs are increasing. It makes good sense to take care of the food you spend your hard-earned money on.

Having information on how to store food correctly, and for how long, will prolong the life of your food and keep you and your family safe. If you don't know the correct way to store dairy products, the dairy storage tips on this page will help.
Dairy products can go bad quickly when not taken care of properly. The Dairy Food Storage Tips below is one of several tables being provided by Straighten-Up-Now.com to keep you and your food in top-top shape!
---
Temperature
Most foods remain at their best in temperatures from 34°F to 40°F. Above 40°F most foods tend to spoil rapidly.
Check the temperature of your refrigerator with a refrigerator thermometer. If you don't have one, an alternative would be to place an outdoor thermometer in your refrigerator to check the temperature.

---
Dairy Storage Tips Chart

The Recommended Storage Times (RST) below are for storage at 37°F.
FOOD ITEM
RST
HANDLING TIPS
Butter-Margarine:
n/a>
n/a
Butter
1-2 weeks
Wrap or cover tightly. Keep 1-2 day supply. Store in butter keeper.
Margarine
4-6 months
Wrap, cover or keep in butter keeper. Keep 2 week supply.
Cheeses:
n/a
n/a
Cottage/Ricotta
5 days
Keep packed tightly in moisture-resistant wrap.
Neufchatel Cream Cheese
2 weeks
Keep packed tightly in moisture-resistant wrap.
Hard & Wax Coated: Cheddar, Edam, Gouda, Swiss, Brick, etc.
Large pieces: Unopened (3-6 months); Opened (3-4 weeks); Sliced (2 weeks).
If outside of hard cheese is moldy, cut away mold. Doesn't affect flavor or safety.
Parmesan, Romano (granted & opened)
2 months
Refrigerate after opening.
Processed & Sliced cheeses
3-4 weeks
Keep covered and refrigerate slices.
Canned Cheese
3-4 weeks
Refrigerate jars, cans after opening. Squeeze packages and aerosol cans usually don't need refrigeration (but check package).
Eggs:
n/a
n/a
Eggs
In shell (2-3 weeks); Whites (3 days); Yolks (3 days)
Store in covered container with small ends down to center yolks. Cover yolks with water and store in covered container.
Milk & Milk Products:
n/a
n/a
Buttermilk
3-5 days
Cover tightly. Flavor not affected if separation occurs. Remix before serving.
Cream (light, heavy, half-and-half)
3 days
Cover tightly. Do not return unused cream to original container (prevents bacteria growth).
Coffee Creamer (liquid)
3 weeks
Do not return unused creamer to original container (prevents bacteria growth).
Milk
Evaporated-Opened (4-5 days); Homogenized, reconstituted dry nonfat, skimmed (5 days)
Keep covered and containers tightly closed. Don't return unused milk back to containers (prevents bacteria growth).
Milk Sweetened, condensed (opened)
4-5 days
Keep covered. Don't return unused milk back to containers (prevents bacteria growth).
Sour Cream Dips
Commercial (2 weeks); Homemade (2 days)
Keep both tightly covered.
Sour Cream
2 weeks
Keep covered.
Whipped Topping
Aerosol can (3 months); Mix (3 days); 1 oz. frozen and thawed (2 weeks).
Keep covered.
Yogurt
7-10 days
Keep covered.
---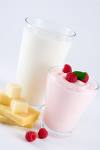 I hope this information helpful.
Well, now that we've milked this subject (pun intended), you might want to go to one of the other helpful links below for additional food storage guidelines.
Enough of the dairy humor! 

[Note: Information obtained from Texas Agricultural Extension Service, The Texas A&M University System]

---
Links to Other Information
You might also want to check out the information on these pages:
---
Do You Have A Great Tip or Story About Food Preservation?
Do you have a great tip or story about food preservation? Share it!
---
Click the lavender bar on the left and subscribe to the RSS feed to be notified of new listings as they become available.

---
Did you like this?  Please share it! Thanks in advance.
---
No matter where you are in life (stay-at-home mom, full or part time employee, retired, etc.) you can make a good income with a website.  Whether you write books, make crafts or something else, I highly recommend SBI.  It's the reason for this website.  Check it out below and become another solopreneur!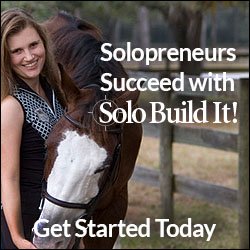 Hello!  This is Shelly Morton, the author of this website. I know you hear a lot of hype about making money from home and building a successful website.  I speak from experience as a solopreneur, I have succeeded with Solo Build It! There is simply no better way to build an online business.  Nothing else compares.  It's not a "get rich quick" scheme.  SBI provides you with all the tools and tips you need to be successful.  You put in the work and SBI will help you succeed!  SBI is simply the BEST way to get started for any "solopreneur."

---
Return to top of Dairy Storage Tips