Holiday Savings
Learn to Save Time & Money This Holiday Season!

Holiday Savings: Get organized this holiday to save time and money!

According to a recent survey by PRNewswire (US Newswire) indicates that 96% of 400 adults polled say they would save time every day if they would simply become more organized. This becomes especially important during the holiday season when holiday savings can add up to significant help with your budget.

The National Association of Professional Organizers (NAPO), in conjunction with its annual Get Organized Month (January) provides the following organization tips for holiday savings during these winter holidays.
Holiday Savings
Get Everyone Involved
Here are some tips to get everyone involved:
Involve the family and complete a pre-holiday toy clean-out event. Clean out the old, broken and abandoned toys. Donate toys that are in good condition but are no longer played with to a local charity. Get rid of broken or unused holiday ornaments, lights that no longer work, etc.
Make clean up and organizing easy for kids by creating zones and centers for things that need to be done. For example, a lunch making zone in the fridge/pantry or labeled bins on shelves for art supplies is a zone that will make it easy for kids to get and keep organized.
Do NOT enter a store without a carefully crafted list. Having and sticking to the list ensures you are buying, not shopping. Shopping without a list is a time waster and can lead to unplanned purchases that do not have a purpose or place in your home. It can also affect your wallet in a negative way.
Give gifts that don't involve stuff. Suggestions include: a Mom's Day Out where you give a day of free baby-sitting.  Movie tickets, a trip to the zoo, tickets to clean out the garage or flower bed are also good suggestions.
Another great gift idea for grandparents that doesn't involve stuff

is to

 take pictures of your children. Use a software program to make a movie set to background music. Burn copies on a CD/DVD and give to grandparents and other family members.
If you want to quickly locate instruction manuals for various devices, have a portable filing box in an easy to get to location.  Alternatively, keep manuals for kitchen appliances in a folder with your cookbooks. You can also place the manual underneath the item.  The exception is don't keep manuals to kitchen appliances in the kitchen where they could get ruined by water and/or food.
---
Holiday Savings
Do More With Less
In tough economic times, where people face more demands with less and less time and/or money, consumers are continuing to struggle to manage both their time and money. Learning to become more organized will help you with your holiday savings.
You can do it yourself by reviewing the information on various pages on this website, such as Holiday Stress.  Or, if you feel you would like help, a professional organizer can assist you. A professional organizer uses tested principles to help you custom design a system that works for you. A professional organizer will help you take control of your personal life, your business, your surroundings, time, paper – your life! For help locating a professional organizer in your area, see the Directory on this website.
A part of the organizing process involves setting reasonable goals and learning the steps on how to achieve them. 
Make your holiday season you best and brightest ever. Using these tips and tricks, you can look forward to a bright New Year next year!
---
Links to Other Holiday Information
---
Click the lavender bar on the left and subscribe to the RSS feed to be notified of new listings as they become available.

---
Did you like this?  Please share it! Thanks in advance.
---
No matter where you are in life (stay-at-home mom, full or part time employee, retired, etc.) you can make a good income with a website.  Whether you write books, make crafts or something else, I highly recommend SBI.  It's the reason for this website.  Check it out below and become another solopreneur!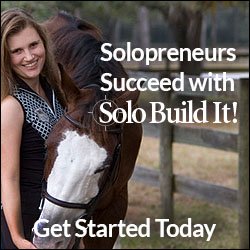 Hello!  This is Shelly Morton, the author of this website. I know you hear a lot of hype about making money from home and building a successful website.  I speak from experience as a solopreneur, I have succeeded with Solo Build It! There is simply no better way to build an online business.  Nothing else compares.  It's not a "get rich quick" scheme.  SBI provides you with all the tools and tips you need to be successful.  You put in the work and SBI will help you succeed!  SBI is simply the BEST way to get started for any "solopreneur."

---
Return to top of Holiday Savings