Christmas In July?

Christmas in July?  Why?
It's hard to think about Christmas in summer when it's hot-hot-hot, (especially in Texas when summer temps reach triple digits for weeks at a time)! Unless you live in a perpetually cold environment, Christmas is probably not on your mind during the summer where you live, either.

However, this can be the best time to make plans and prepare for the upcoming Christmas season.
Why? Great question!
---
Here are my top reasons for preparing for Christmas in July:
You probably have fewer parties to attend than you will between Thanksgiving and New Years
Gift shopping is easier -- stores and malls are less crowded
There are not as many holiday distractions because summer holidays are spaced further apart and typically less formal
During warm weather, it's nice to stay inside with the AC and plan ahead to make the next holiday season more pleasant
---

Christmas In July
Get Ready Tips & Tricks
Get ready for this year's Christmas in July with these helpful tips, tricks and holiday hints:
Christmas in July -- Decorations: Now is actually a great time to get those Christmas ornaments out and get them organized. If you're like most people I know, getting Christmas decorations put up in an organized fashion wasn't a high priority last December or January. Decorations were stuffed into miscellaneous trash bags and various unlabeled boxes. Lights were rolled in a ball and stuffed in the closet or any place they would fit. You probably said to yourself: "I'll think about it next November." November is too late to start new holiday habits. Take time now to organize and the holidays will be more enjoyable and less stressful.
---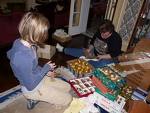 Christmas in July -- Sort & Reduce: Since you don't have pressure to get the tree up and decorated before the family arrives for Christmas dinner, now is a good time to sort through your decorations. Unless an ornament has sentimental value, discard the broken ones. Retire lights that are worn, tired or have missing bulbs or broken bulbs. Consider just how many decorations you truly use. Many people (myself included) have far too many Christmas ornaments. I spent last year reducing down to my absolute favorites and made money at a garage sale and eliminated the less desirable ones. It made my holiday preparations easier. I was able to focus on my family and spend less time trying to impress everyone.
---
Christmas in July -- How to Store: How you store your items will depend on many things – your budget, where you store items, what you use to store them, etc. Holiday decorations tend to stay in better shape and last longer when they are kept away from extremes of hot/cold, humidity, dust, mold/mildew, bugs and other pests. Cardboard boxes are the worst storage containers as they are easily penetrated by dirt, pests, water and do little to inhibit heat/cold. Clear plastic storage boxes work far better. You can see what's inside and they keep items cleaner. If you have limited space, however, another good option would be special storage bags designed for items such as the artificial tree, wreaths, ornaments, etc. Lights will also last longer if they are stored appropriately. A light reel or other device that can be covered to keep out dust and dirt works well.
---

Christmas in July -- Where to Store: Where you decide to store your holiday decorations will depend on your home space and limitations, such as limited closet space, etc. If possible, try to keep them stored in a spare closet where the temperature is kept constant year-round. If space does not permit this, you will most likely store your holiday treasures in an attic crawl space or garage. Utilizing clear plastic storage boxes will keep your decorations in far better condition than plastic trash bags. Utilizing your garage space more effectively will also give you additional storage room. Check out these tips on organizing your garage or closet.
---
Beat the heat! Take advantage of the "dog days of summer" to get your holiday decorations in tip-top shape for the upcoming holiday season. The time you spend now, even just a few hours, will be greatly rewarded when Christmas time comes around.
---
Links to Other Information
---
Have a Great "Get Ready For The Holidays" Tip?
Do you have tips or suggestions about how you and/or your family get ready for the holiday season? Do you have a favorite holiday faux paux or memory? Don't be shy . . . Share it!
---
Click the lavender bar on the left and subscribe to the RSS feed to be notified of new listings as they become available.

---
Did you like this?  Please share it! Thanks in advance.
---
No matter where you are in life (stay-at-home mom, full or part time employee, retired, etc.) you can make a good income with a website.  Whether you write books, make crafts or something else, I highly recommend SBI.  It's the reason for this website.  Check it out below and become another solopreneur!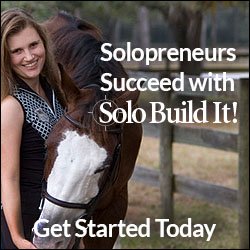 Hello!  This is Shelly Morton, the author of this website. I know you hear a lot of hype about making money from home and building a successful website.  I speak from experience as a solopreneur, I have succeeded with Solo Build It! There is simply no better way to build an online business.  Nothing else compares.  It's not a "get rich quick" scheme.  SBI provides you with all the tools and tips you need to be successful.  You put in the work and SBI will help you succeed!  SBI is simply the BEST way to get started for any "solopreneur."

---
Return to top of Christmas in July